There are many factors that contribute to ageing of the face. Whether it's loss of volume, lines and wrinkles, sagging, heavy jowls, or a declining skin condition, the numerous signs of ageing often have different causes. As such, when treating the ageing face, seldom does one treatment or procedure address all aesthetic concerns. Most would agree that whichever part of the face – or indeed, whatever aesthetic concern – one is addressing, the optimum line of defence is to combine a number of treatments to achieve the best results.
According to practitioners interviewed for this article, when deciding which combination(s) to use to treat a particular patient, the most important element is to interpret the patient's concerns and determine the underlying problem. "What a patient sees is the end result of various factors, and it's our job to ascertain what those factors are and to treat them accordingly," comments Dr Elisabeth Dancey from the Bijoux Medi-Spa. "For example, a patient might say, 'I look tired'. The reason is that their face has lost some volume, they've lost the support of the tissues, they've lost the roundness, and they've lost the way the light reflects on their face – and as a consequence they look tired. So the treatment would therefore be to replace that volume with fillers for example. Or patients may say, 'I've got a saggy jaw line', and that's the end result of many things, including volume loss and skin laxity. So my choice of treatments would take that into consideration."
Only skin deep
For Dr Martyn King, owner and director of Cosmedic Skin Clinic, combination facial treatments would typically be aimed at targeting each of three different depths: deep, medium and superficial. "As a doctor, I tend to deal more with issues beneath the skin – these are often the more invasive procedures that go quite deep, to tackle problems like volume loss and sagging," he explains. "So my first treatment will often be PDO (polydioxanone) thread lifts or deep, collagen-stimulating fillers." To address medium-depth problems, Dr King says, one might also use threads, with the addition of platelet-rich plasma (PRP), while superficially, treatments like microdermabrasion or skin peels would be aimed at rejuvenating the skin.
Dr King reports that a common patient group visiting his clinic is the 40-plus female with some visible signs of ageing, such as volume loss, descent of the facial tissue, sagging jowls, fine lines and loss of elastin and collagen. A typical combination of treatments, he says, would be to use thread lifts to combat the sagging issues, together with deep dermal fillers for the concerns related to loss of volume. The degree of severity of each concern would guide the order in which treatments are applied, and the techniques used. "If there isn't much volume loss, then I will do the lifts first and look at adding some volume afterwards," Dr King comments. "If, however, the patient's face is quite flat and thin, then I'll often use dermal fillers super-periosteally, usually on the cheeks, a little on the zygomatic arch and sometimes, submalar. The patient might still need a bit of lifting, but having added some volume to the face, it makes the lifting easier."
Dr Nestor Demosthenous, founder of Dr Nestor's Medical Cosmetic Centre, also uses threads in combination with fillers for similar patient cohorts. "I find that the two complement each other well. For patients over 40 years of age, fillers help to re-volumise and contour the malar area and help to turn down and elongate the chin, allowing a softening of jowls," he explains. "Threads then achieve a better, natural lift in a re-volumised ageing face, which aim to transpose sagging skin to a higher, more youthful position, without the need of over filling. The two in combination help us to achieve a more natural result, without the need to over volumise, and still effectively soften nasolabial folds and lift sagging jowls. Given the bio-stimulation in achieving collagen production from both products, it is an obvious choice to combine the two treatments."
Age before beauty
One way of splitting combinations of treatments is by age group. Dr JJ Masani, founder and director of the Mayfair Practice, often determines which combination of treatments to use on a patient by their age, broadly differentiating three main age ranges: 25 to 35, 35 to 55, and 55 upwards. While this is not an exact science – and there will commonly be some crossover – the types of aesthetic concerns people present with are largely consistent according to the age group. For example, Dr Masani says, patients aged 25 to 35 often have residual problems with acne, rosacea and early signs of declining skin texture, such as enlarged pores. "The first and most important thing is to see what the patient's skin looks like and its quality," he explains. "For instance, if the person has acne, then I will put all my efforts into getting rid of the acne." This would entail low-dose Roaccutane – which contains high levels of vitamin A – along with another topical treatment containing tretinoin (a form of retinoic acid) and the antibiotic clindamycin. For treating rosacea, which Dr Masani reports is a common complaint among his patients in the 25 to 35 age group, he would use 10mg of Roaccutane twice a week, combined with a different type of antibiotic called metrosa, which is applied to the face in gel form.
Dr Masani suggests that Roaccutane can also be an effective treatment for patients in this age group who don't have acne or rosacea, but who have oily skin, caused by excess sebum. "There are two enemies for the skin: sunlight and the sebaceous gland," Dr Masani comments. "The sebum that comes from the sebaceous gland sits on the skin and produces chronic inflammation, which can also be treated with the low-dose Roaccutane to reduce the production of sebum and give the skin a glow." For patients aged 25 to 35, botulinum toxin can be used in combination with Roaccutane in order to improve skin texture. "Botulinum toxin is not just for the sake of chasing lines; it also has lifting capacity, making it an effective option for younger patients who would benefit from a slight lift of the brow and cheeks, and reduction in pore size," he adds. Dr Dancey also treats patients under the age of 35 with botulinum toxin, similarly to, "restore the correct position of their eyebrows and to calm down over-activity of the muscles that are moving the face too much."
Filling the gaps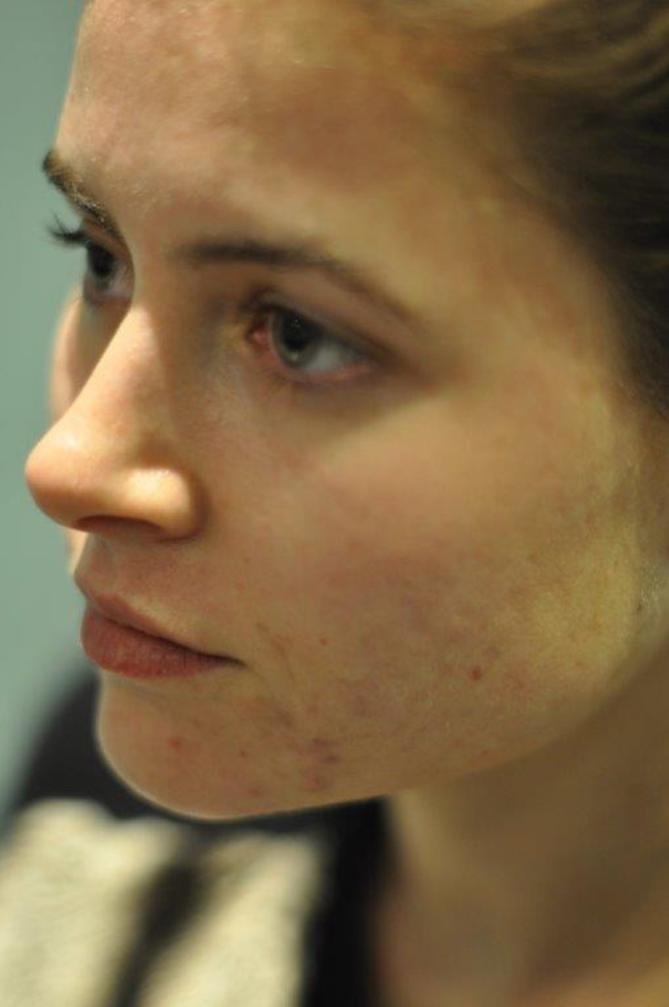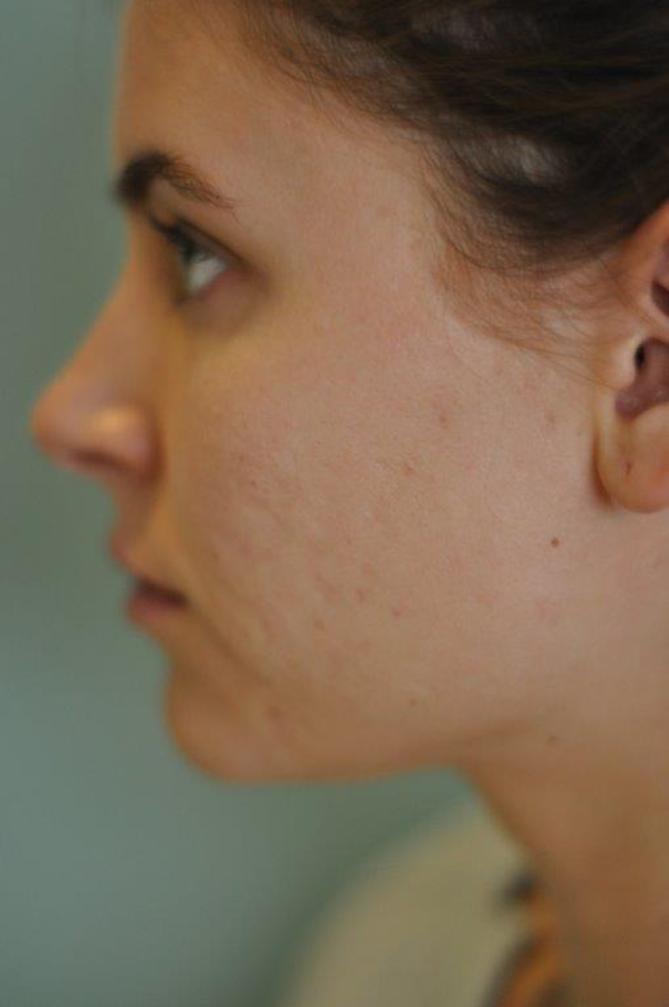 A suitable treatment to combine with botulinum toxin is dermal fillers, of which Dr Masani uses three types in patients aged between 35 and 55, depending on how they present. The first are fillers containing hyaluronic acid, which has been shown to be effective particularly at treating ageing associated with the lower half of the face from the nasolabial folds to the vertical lip lines, marionette lines and thinning of the lip.1 The second is polylactic acid, a synthetic, biodegradable peptide polymer that was originally used to treat facial lipoatrophy caused by drug therapy in HIV patients2 and is effective in facial rejuvenation by stimulating fibroblasts and thereby producing new collagen,2 generating a gradual increase in volume. The third is calcium hydroxylapatite, a substance found naturally in human bones that is often used to fill nasolabial folds, marionette lines and frown lines, and to enhance fullness of the cheeks.3 Research has found that when used in combination with and (at least one week) after botulinum toxin, the effects of calcium hydroxylapatite can be improved, particularly for glabellar and marionette lines.4 Women in the 35 to 55 age group, Dr Masani explains, begin to suffer more marked volume loss, so an additional treatment can be included in regimen in the way of the PDO threads. "This gives a beautiful pull and tension to lax skin, improving the jaw line, the nasolabial folds and the quality of the skin," he says.
For the 55 and over age group, Dr Masani uses any number of the combinations discussed thus far. He is also exploring the possibility of using a procedure that converts nitrogen gas into plasma energy using a machine with a handpiece attached.5 In this context, plasma is a highly energised gas, often referred to as 'the fourth state of matter'. It is produced in the machine's handpiece by a combination of nitrogen and ultra-high frequency RF waves, and emitted in millisecond pulses. The longer the pulse, the more energy is delivered to the skin. As the plasma energy is delivered to the skin with the movement of the handpiece over the area being treated, it is rapidly transferred into heat energy, which in turn penetrates the superficial and deep dermis. This controlled application of heat energy replaces damaged collagen and encourages new collagen production.5 This technique is often used on the eye region in order to combat hooding of the upper eyelids and to improve laxity of the lower lids. "It tightens the skin in the area to which it's applied, and is great to use for people with smokers' lines and the deeper lines around the eyes that you so often see in patients of that age," Dr Masani says.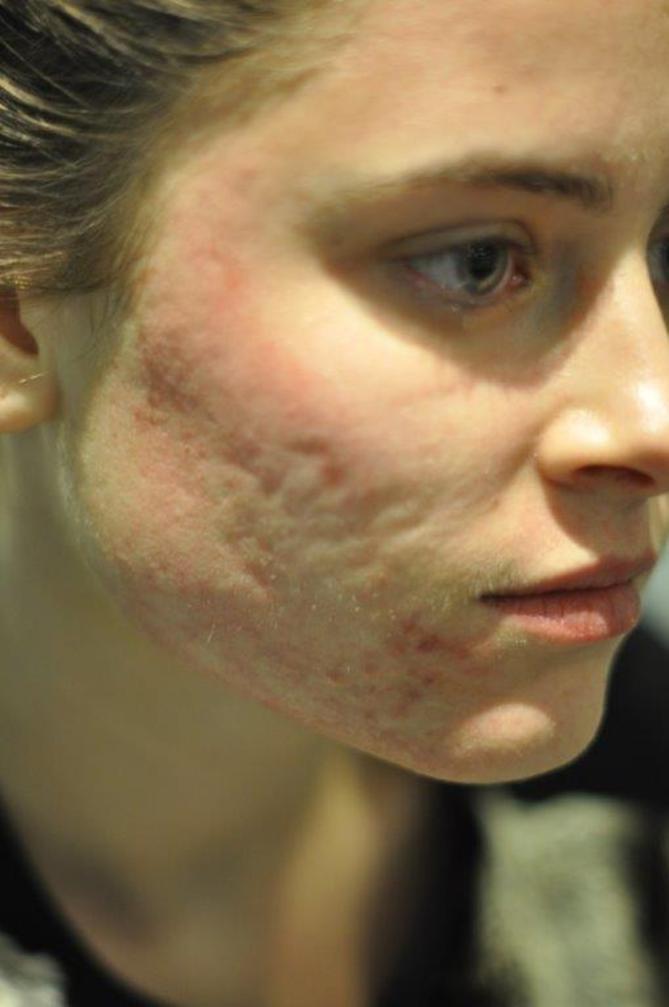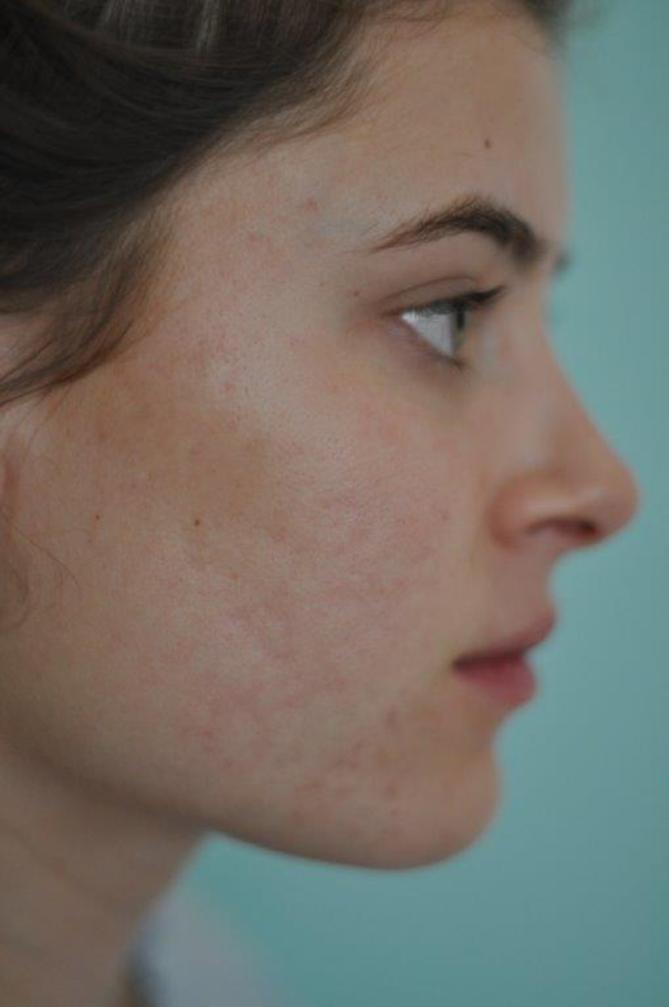 Before and two months after one treatment for acne scarring with dermal-needling followed by ultrasound with hyaluronic acid and vitamin C. Images courtesy of Dr JJ Masani.

The light touch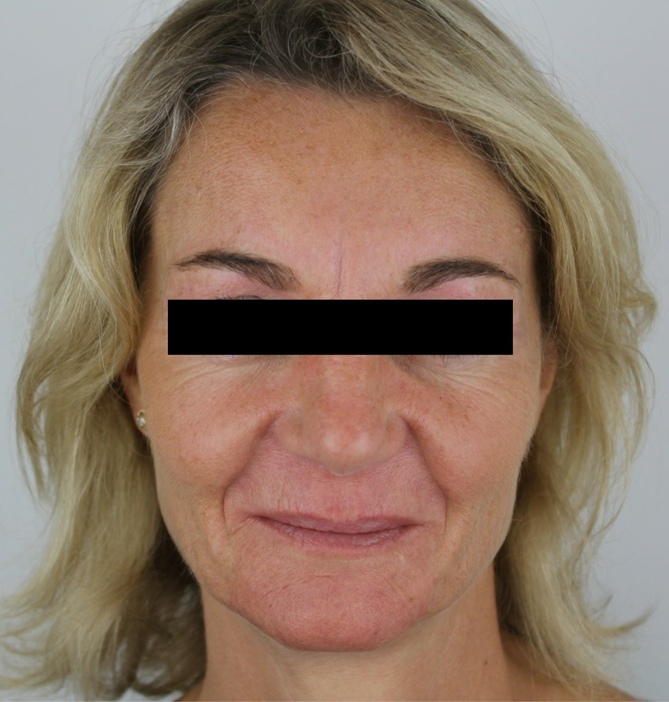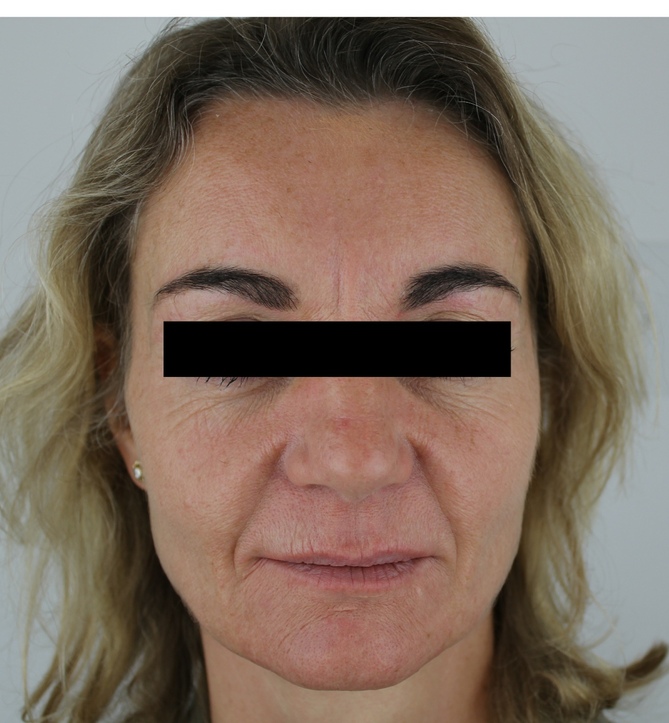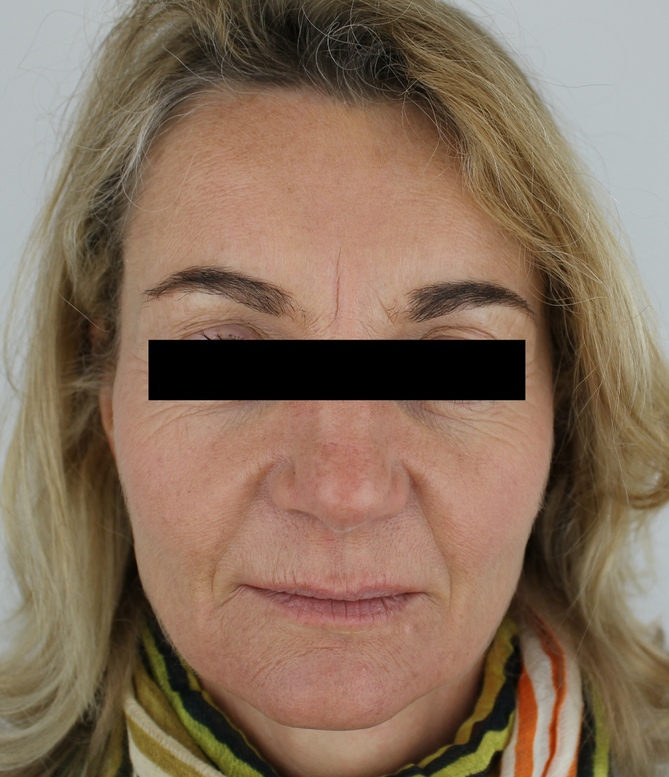 At clinicbe, a significant number of patients present with what founder and director Dr Barbara Kubicka describes as "difficult skin", which includes complaints like rosacea, redness, sun damage, mild acne, and sensitive, acne-prone skin. All of these concerns would be addressed with a combination of intense-pulsed light (IPL) and chemical peels, both of which can be adjusted according to the exact problem and its severity. "For example, for treating redness in the cheeks we use a certain setting of the IPL machine and a different peel than if we are treating the T-zone, when we can use slightly different settings of the machine and different chemical peels," she explains. This blend of treatments elicits good results because they each target a different aspect of the conditions for which they are applied, Dr Kubicka adds.
"To take rosacea as an example, it has two components: one is the redness of the skin, and the second is congestion and oiliness," she says. "The IPL is very effective at treating the redness aspect, but not the congestion. If we use a glycolic peel, for example, that might be too much for the skin to tolerate if the skin is very sensitive, and a very gentle peel is not going to achieve much, or help with the redness." Therefore, the variety of chemical peels such as lactic, mandelic or different strengths of glycolic, can be used effectively to complement the benefits of IPL.6 Dr Kubicka reports that the two treatments are often performed during the same session, with the IPL applied first so as not to overexpose the skin and cause irritation – this may occur with the application of the peel,7 which, by nature, is a more abrasive treatment.
IPL entails the emission of lights of different wavelengths, which target specific types of cells where they are transformed into heat energy. Side effects include pain, soreness, peeling, swelling, bruising and occasionally, blistering,8 so it follows that skin treated with IPL can be sensitive immediately post-treatment, so adding a chemical peel on top must be done with caution, says Dr Kubicka. "We obviously run the risk of overstimulating the skin, so the skill lies in choosing the appropriate combinations of light wavelength settings and type of peel, because it's very much about selecting the right product for the patient."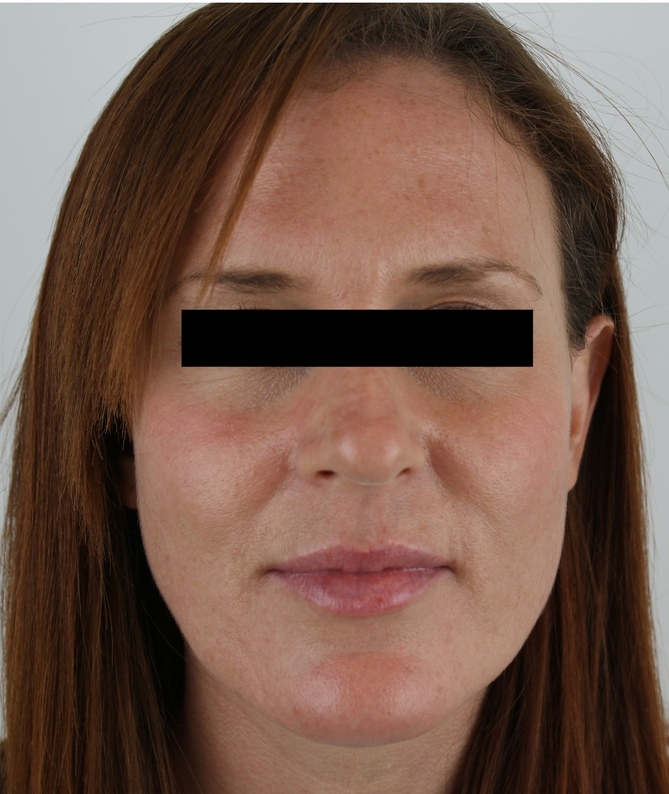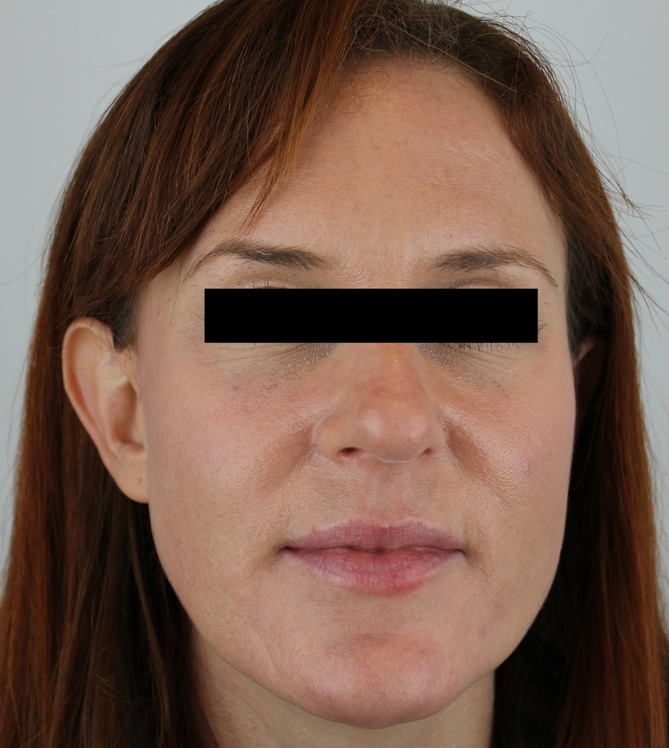 A current trend
At the Frances Turner Traill Skin Clinic, practitioners typically offer radiofrequency and micro-current treatments, sometimes in conjunction with injectables. "Combination treatments would consist of a microdermabrasion or a very light superficial peel to exfoliate the skin in preparation," says clinical director and nurse prescriber Frances Turner Traill. "Secondly we use the micro-current therapy, concentrating on the main areas of concern to lift and tone the muscle, and we then use the radiofrequency to tighten the skin over the muscle." The micro-current therapy, she explains, delivers tiny electrical impulses to the muscles in the area being treated to give a 'facial toning' or 'non-surgical facelift' effect. "During each one-hour treatment session all 32 facial muscles are gently manipulated using a series of precise movements." Adding in a monopolar system of radiofrequency energy delivers heat to the tissue, which stimulates subdermal collagen production to tighten the skin and reduce the appearance of mild to moderate facial skin laxity, fine lines and wrinkles.9
"Simply, these treatments combined give the best results in the shortest time span," Turner Traill comments. "Although the appointment time can be lengthy we find the combination of different treatments at one time suits many. But, as with every treatment in medical aesthetics it's about managing expectations." She recommends that practitioners approach combination treatments by concentrating on the main area of concern and the supporting structures around that. "For instance if the eye area is the main concern, look at the surrounding anatomy and what is lacking," Turner Traill says. "Sometimes patients can see an immediate result but we always caution that this is a slow burn. You wouldn't expect a six pack after one intense gym session with a personal trainer, these combination treatments are the same."
Holistic approach
As with any aesthetic treatment or procedure applied individually, the key consideration with combining any two or more together is knowledge of the underlying anatomy, and an appreciation of the complications that could arise. Practitioners interviewed highlighted that when considering combination treatments for any patient, professionals must look at is how well they will harmonise. Dr Dancey's advice is simple: "You have to think about the treatments and whether they are complementary. If there is any doubt that they are, do them individually."