The Aesthetics Conference and Exhibition (ACE) 2018 took place on April 27 and 28 at the Business Design Centre in London.
The two days featured a fantastic line-up of educational sessions providing both clinical and business advice to support practitioners build a successful aesthetic clinic. At the end of the first day, a networking reception, sponsored by Dr Harry Singh's new book Let Go of the Handbrake, brought delegates together to discuss their day's learning, meet top speakers and interact with leading suppliers in the specialty. Feedback for the event was excellent, with 88% of delegates rating ACE 2018 overall as good to excellent. 80% said they would recommend the event to their friends and colleagues, while 75% said they were likely, very likely or definitely going to attend next year. One delegate said, "I'm very glad I attended and took away a host a very valuable literature and contacts", while another added, "Thoroughly enjoyed the two days at my first experience of ACE and will definitely be coming again – have enjoyed my time and learned a lot."
"ACE has the specialty's needs covered and is brilliant at introducing new technologies"

Exclusive Education at the Elite Training Experience
For the first time ever, four of the UK's leading aesthetic trainers held three-hour taster sessions of their courses at ACE. Delegates were invited to book on to one or more of the courses which included; Dalvi Humzah Aesthetic Training led by consultant plastic and aesthetic surgeon Mr Dalvi Humzah, Academy 102 led by Dr Tapan Patel, Medics Direct Training led by Dr Kate Goldie and RA Academy led by Dr Raj Acquilla. Dedicated to upskilling techniques, improving anatomy knowledge and supporting patient retention rates, the Elite Training Experience sessions impressed delegates who took part. One attendee summarised their experience by saying, "Interesting, good pace, good theory helping with assessment and managing complications, and fantastic practical demonstrations," while another enthused, "Kate Goldie is an exceptional injector and easy to listen to. Always inspirational!"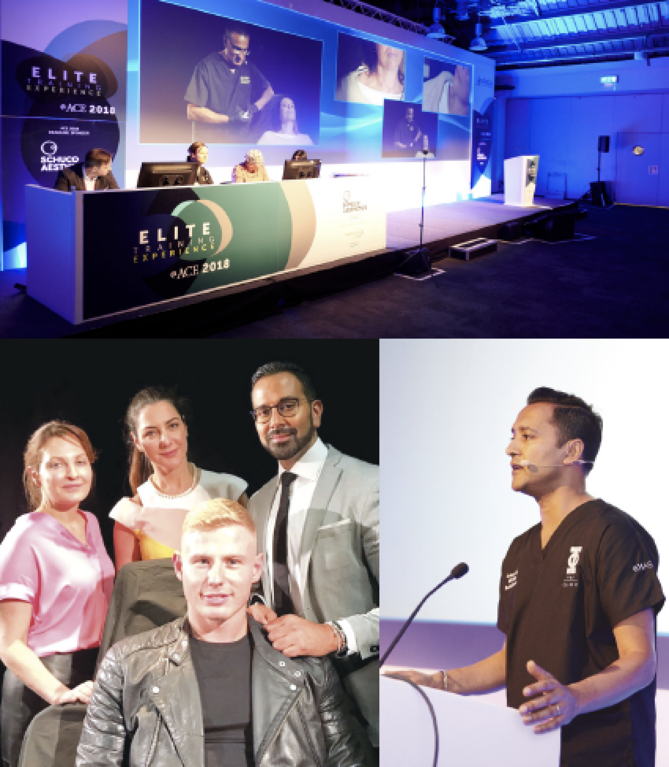 "Excellent trainers, lots of knowledge and experience. Good live demos"
Live demonstrations at the Expert Clinic
Huge crowds gathered at the Expert Clinic over the course of the two days to watch 17 interactive clinical workshops on topics that included injectables, lasers, skincare, peels and energy devices. The valuable sessions featured expert live demonstrations and discussions of all the latest aesthetic trends. One delegate praised the "Great variety and interesting topics" while another said they, "Picked up lots of tips that motivated me." The half-hour sponsored sessions were led by top aesthetic companies AesthetiCare, AestheticSource, Church Pharmacy, Cutera Medical Ltd, Cynosure UK Ltd, Fusion GT, HA-Derma, Naturastudios Ltd, Needle Concept, Rosmetics, Teoxane UK, ThermaVein, Unique Skin Ltd and Venus Concept.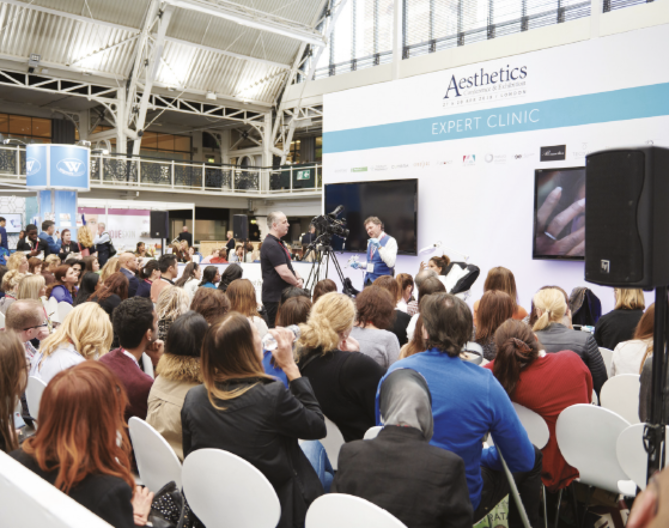 KOL Insights at the Masterclasses
Best practice use of some of the UK's top aesthetic products and treatments was the focus of the 12 Masterclasses held at ACE. The 60-minute sessions introduced delegates to new treatment strategies and shared valuable advice on how to maximise patients' results. Recognition from delegates included, "Good practical sessions performed by excellent practitioners with good visual screening of practice." Another simply said, "Brilliant!!!" Masterclasses were held by AestheticSource, BeamWave Technologies, BTL Aesthetics, CALECIM Professional, Galderma (UK) Ltd, Innoture: Radara®, Lumenis, Naturastudios Ltd, Rosmetics, Schuco Aesthetics and SkinCeuticals.
"The session I attended with Dr Shah-Desai was excellent. I was lucky to be in the front row; she was a great speaker"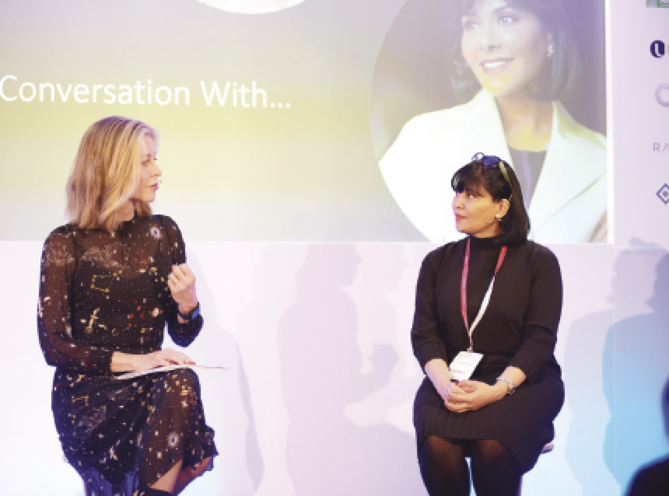 Practice Advice at the Business Track
The 12 workshops on everything you need to know about running a successful clinic was a huge success with great delegate feedback. One emphasised that the quality of talks was, "High and practical", while others said the Business Track, which was sponsored by Enhance Insurance, featured, "Very knowledge speakers" with, "Informative and helpful" advice. Sessions focused on an array of topics, which included PR, marketing, digital activities, training, regulation, management, insurance, VAT and consent processes.
"The session I attended about setting up a clinic was really helpful"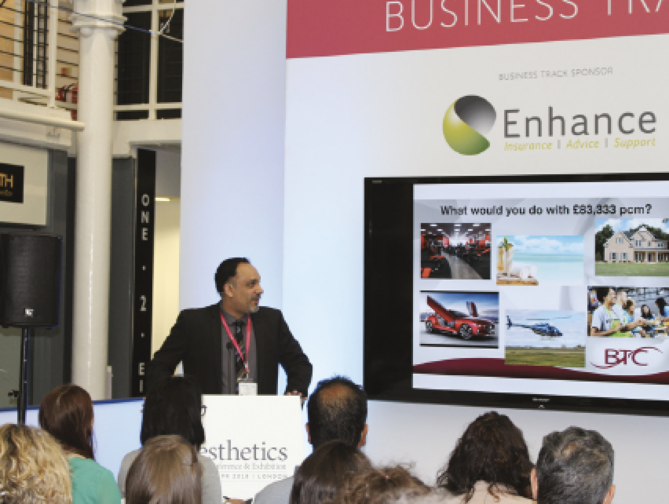 Product Launches at the Exhibition
The 2,500m2 Exhibition Floor played host to more than 80 top aesthetic suppliers. At the stands delegates were able to watch live demonstrations, build new connections and discover all the latest products and treatments. One delegate said of the Exhibition, "Good mix of exhibitors, friendly atmosphere, nice venue", while another added, "Plenty of stands with good variety of products displayed. Excellent selection of presentations. Something for EVERYBODY."
"Great variety of trade stands, presentations and show special offers"