Friday April 27
EXPERT CLINIC
The Expert Clinic is situated at the farthest end of the Exhibition Floor and will present 17 sponsored sessions across the two days. It has a live demonstration stage and high quality AV, making it easy for you to watch the speakers showcasing their techniques in action!
Radiofrequency with ENDYMED; discover new techniques for performing fractional treatments, hosted by AesthetiCare

Lip augmentation with the Teosyal Pen and Teosyal RHA 2 and 3; country expert for Teoxane UK Dr Lee Walker will outline the theory and practical application of lip treatments, while highlighting the anatomical considerations and danger zones to be aware of when treating this area

Correction of the tear trough using Teosyal Redensity 2; learn more about the Two Point Eye Lift – a unique approach to treating the under-eye area, developed by Teoxane key opinion leader (KOL) Dr Kieren Bong

The latest updates from Fusion GT; discover the latest products from aesthetics equipment supplier Fusion GT

Cannula techniques with Needle Concept; a leading KOL will demonstrate the latest range of cannulas, and how they are used, from this French medical device company

Clinical skills with Church Pharmacy; look forward to this engaging session on injectable techniques from medical supplier Church Pharmacy

Mid-face sculpting with the Teosyal Pen and Teosyal RHA 4/ Ultra-Deep; Teoxane KOL Dr Wolfgang Redka-Swoboda will focus on volume replacement and achieving fantastic results by using sculpting techniques

Overview of ThermaVein Rapide; Professor Nadey Hakim will talk on this latest device from ThermaVein, which uses thermocoagulation to eliminate thread veins in a safe and permanent treatment

Combining peels and RRS Injectable Biorevitalisation; utilising a combination of TCA peels and RRS, AestheticSource KOLs Dr Evgeniya Ranneva and Dr Philippe Deprez will discuss how to achieve ultimate face and body rejuvenation, targeting photoageing and pigmentation

Laser treatments with PICO Genesis; in Cutera Medical's session, Dr Sach Mohan will detail how the two-in-one laser can treat a range of aesthetic concerns
Each Expert Clinic session will be worth 0.5 CPD point.
MASTERCLASSES
The 12 Masterclasses will be held in two private rooms situated on the upper floor. They comprise practical demonstrations and in-depth discussions of the latest products and treatments from leading KOLs. The Masterclasses generally fill up fast, so you're encouraged to arrive early to guarantee a seat! Access to several sessions may be restricted to some professionals, so check the programme on the website or in your ACE Guide in advance.
Maximising success with Innoture; learn about microneedle-based solutions using a patented, mass manufacture process

Unique delivery methods with Plasma BT; Dr Beatriz Molina will demonstrate the technology, methodology and application of sublimative and non-ablative plasma, utilising the Plasma BT device from Beamwave

Treating common skin concerns with SkinCeuticals; effective management techniques for pigmentation, blemishes and fine lines, using chemical peels in combination with clinically-proven skincare regimens will be discussed by Dr Uliana Gout

Lips through the ages with Restylane; Galderma KOL and nurse prescriber Jackie Partridge will present on how lip trends have developed through time, while outlining appropriate treatment methods for the perioral area

Using the M22 IPL System; discover the advantages of using this new technology as an alternative to pulse dye lasers, in which Lumenis laser specialist Kevin Williams will present case studies and share his expertise

Latest innovations in facial contouring and volumising with Princess dermal fillers; an expert panel will discuss how to maximise your clinic portfolio offering with this new dermal filler from Schuco Aesthetics, featuring live demonstrations and Q&As.
Each Masterclass session will be worth 1 CPD point.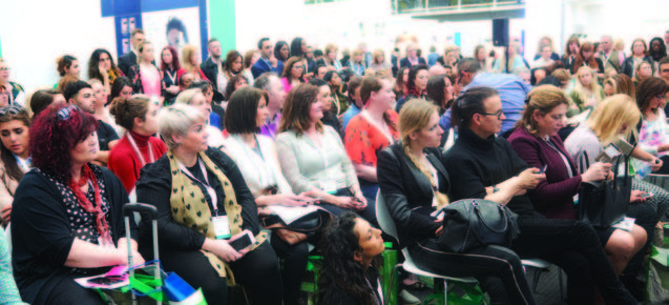 BUSINESS TRACK
These 12 innovative workshops from business experts across the aesthetic specialty will provide you with everything you need to know about how to run a successful practice. All aesthetic professionals are encouraged to attend, including practitioners, clinic managers, marketing teams, brand directory and clinic staff – your whole team can benefit from this varied agenda!
Attracting, converting and retaining patients; Dr Harry Singh will advise how you can master all three to turbo boost profits from facial aesthetics

Avoiding VAT pitfalls; the law surrounding VAT will be presented by specialist Veronica Donnelly, who will give examples of her successful history in dealing with reviews and appeals

Scaling up and/or exiting aesthetics; whether you are planning to maintain your practice or grow it to maximise value for acquisition, Gary Conroy, sales and marketing professional, will share his advice on how to strategically plan to increase your clinic's value

Top 10 benefits of training and education; how do you identify the training and qualifications to invest in? And can it really make a difference to your bottom line? Education specialist Dr Elizabeth Raymond Brown will help you decide

Boosting business performance; business consultant Marcus Heycock will talk on how to identify critical operational KPIs to allow you to gain insight on developing and implementing successful growth strategies

Digital marketing; an in-depth discussion on how to gain better results from your marketing budget, increase online conversion rates to attract more enquiries, avoid digital marketing mistakes and improve your Google ranking, from digital marketing specialist Adam Hampson

Under promising and over delivering; consultant plastic surgeon Mr Adrian Richards will look at the key elements to building a sustainable business and discuss the concept of under promising and over delivering to meet patient expectations

Building clinic success through PR and marketing; whether you're a newly launched clinic staking your claim in the specialty, or an established clinic looking to head off competitors, PR consultant Julia Kendrick will reveal how to help drive new revenue and growth through your PR and marketing strategies

Bringing together clinical excellence and business success; Lorna Bowes, aesthetic nurse and director of a leading distribution company, will share her knowledge on building patient satisfaction, while delivering a positive profit and loss sheet at fiscal year-end

Insurance updates; led by Business Track sponsor Enhance Insurance, this session by Martin Swann will update you on key aesthetic insurance news and advice
Each Business Track session will be worth 0.5 CPD point.

Saturday April 28
EXPERT CLINIC
Venus Concept updates; discover the latest medical aesthetic technology to help grow your practice, expand your patient database and increase your return of investment

Light-based aesthetic treatments with Cynosure; an expert KOL will outline how Cynosure's products can be used for a diverse range of treatment applications

Incorporating IBSA Farmaceutici Italia's products into your clinic; Dr Gabriel Siquier Dameto will talk about the products distributed by HA-Derma in the UK, which include Aliaxin, Viscoderm and Profhilo

Gaining successful outcomes with Rosmetics; find out more about the products from this company, including the award-winning Stylage and Revitacare ranges, as well as VI Peel for Fitzpatrick skin types I-IV, Magic Needle blunt cannula, Regen PRP and the U225 Mesotherapy Gun

Skin treatments with Naturastudios; a discussion of the products and treatments from this equipment supplier, including the Dermapen

New approach to deeper peels; Unique Skin's KOL Dr Jean-Luc Vigneron will demonstrate how to use TCA peels of a high strength to produce greater results that can be pain-free for the patient and performed without medication
Creating a slim face with RRS Injectable Biorevitalisation;

Dr Evgeniya Ranneva will present again on RSS – this time outlining how to help patients achieve a slimmer, more defined face using the range of products distributed by AestheticSource
Each Expert Clinic session will be worth 0.5 CPD point.

You will have the opportunity to meet fellow practitioners, engage with renowned speakers and discover the latest products and treatments
MASTERCLASSES
Stem cells in cosmeceutical skincare with Calecim; New York dermatologist Dr Doris Day will unveil Calecim Professional's globally-patented cord-lining stem cell technology and showcase how this material can revolutionise both homecare and post-procedure cosmeceuticals

Perfecting the balance of TCA and phenol with SkinTech; the new Easy Pen Very Light Peel will be the focus of this Masterclass, which will help change your deep peeling practice and provide patients with a comfortable treatment with minimal risk of complications, led by Dr Philippe Deprez

Beauty through expressions with Galderma; an in-depth discussion of how practitioners can treat their patient with Restylane dermal fillers to maintain natural beauty

Skin devices with Naturastudios; hear from a leading KOL on the products and devices to support your practice in 2018

Non-surgical devices with BTL Aesthetics; an overview of the latest technology to add to your clinic with Dr Tracey Sims

Skin support with Rosmetics; learn how to use the products and treatments on offer from this company, such as the award-winning Stylage and RevitaCare ranges

Each Masterclass session will be worth 1 CPD point.




BUSINESS TRACK
Affordable finance options for your patients; nurse prescriber and entrepreneur Rebecca McDermott will explore the current demand for affordable yet ethical payment plans for aesthetic patients, and how practitioners can help them spread the cost of treatment

The dos and dont's of a website; key actions on maximising visits to your site and encouraging users to book clinic appointments will be discussed by digital specialist Tracey Prior, who will also advise on what to avoid on your website

Building a clinic from scratch; nurse prescriber Jacqueline Naeini will share her experience of opening a new clinic and establishing a returning patient database, while outlining everything you need to know when starting your clinic journey

The future of regulation – a JCCP update; Dr Tristan Mehta will provide an overview of how the Joint Council for Cosmetic Practitioners will work, while explaining the state of regulation in aesthetics today

Insurance overview; psychotherapist and founder of Pre and Post Procedure Support (PaPPS) Norman Wright will bring his insight to this session, supported by Business Track sponsor, Enhance Insurance

Choosing a training course; nurse prescriber and tutor Anna Baker will detail key considerations when selecting a training course – from the teaching qualifications of the tutor to critical reflection of individual learning needs

Branding in aesthetics; successful London clinic owner Dr Rita Rakus will provide her latest tips for successful business branding

Claim trends for 2017; insurance consultant Naomi Di-Scala will run through an analysis of claim trends seen in 2017, while providing advice on what areas can be improved upon and how practitioners can reduce their risk of a claim
Each Business Track session will be worth 0.5 CPD point.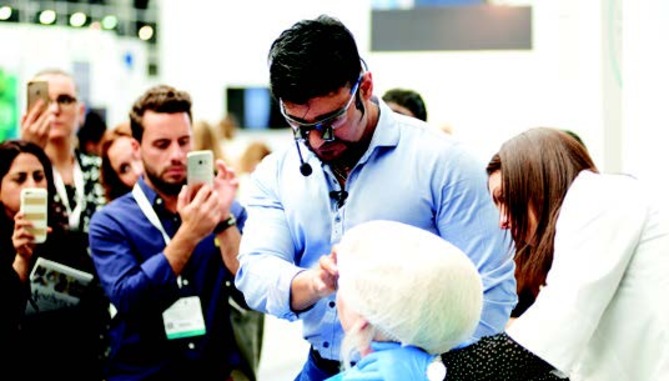 ELITE TRAINING EXPERIENCE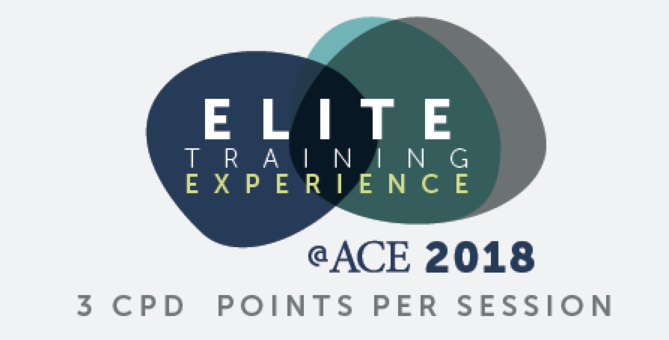 Friday April 27
Dalvi Humzah Aesthetic Training (DHAT)
This unique session, led by multi-award-winning consultant plastic surgeon Mr Dalvi Humzah, comprises an international expert faculty that includes dermatology nurse prescriber Anna Baker, dermatologist Dr Hema Sundaram, general surgeon Dr Wolfgang Redka-Swoboda and founder of Cosmetic Digital, Adam Hampson. The team will share practical and interactive advice on how to enhance your skills using cannulas, as well as how to address specific skin concerns and facial areas. Mr Humzah will demonstrate his new trademarked procedure – the MD Lift – for a medium-depth lift for nasolabial folds. As an attendee, you will receive 10% off a future course with DHAT, 50% off a box of TSK needles of your choice, and 10% off a digital marketing course with Cosmetic Digital, when purchased at ACE. Access to this session is restricted to doctors, dentists and nurses with valid GMC, GDC or NMC numbers.
Academy 102
Founder and medical director of the renowned PHI Clinic on Harley Street, Dr Tapan Patel, will feature high definition videos from his new e-MASTR platform and perform live demonstrations of filler and toxin procedures so you can see first-class facial rejuvenation treatments in action. This interactive session will allow you to ask Dr Patel key questions on an array of injectable topics, ensuring you go home equipped with valuable new skills and knowledge to build upon your clinical offering. You will receive 10% off a future course with Academy 102 when you attend this taster session. Access is restricted to doctors, dentists, nurses and pharmacists with valid GMC, GDC, NMC or GPhC numbers.
Saturday April 28
Medics Direct Training
In this dynamic and engaging session, international speaker Dr Kate Goldie will present interactive live demonstrations on the art of individualised mid-face treatments, discussing how to beautify patients while keeping their uniqueness. She will also explore the art of lip sculpting and outline how to shape a young, dynamic lip and refresh an older lip, while giving specific guidance on combining fillers and toxin to balance the flow and transitions of the facial profile. Periorbital treatments will also be discussed by Dr Goldie, and if you attend you will be invited to discuss your individual cases at the Medics Direct Training stand. After the workshop, you will also receive a complementary e-learning module with the highlights, technique videos and theory of the workshop, as well as 10% off a future training course with Medics Direct Training. Access is restricted to doctors, dentists, nurses and pharmacists with valid GMC, GDC, NMC or GPhC numbers.
RA Academy
Global key opinion leader Dr Raj Acquilla will be joined by nurse prescriber Jane Wilson to share his injection techniques for a total-face approach to treatment, covering facial aesthetic ideals for male and female patients, treatment planning, facial anatomy for hyaluronic acid and botulinum toxin injection with live demonstrations, as well as risk avoidance and complication management. His talk will use a make-up artist to discuss illumination, show projection and depressions while geometry, ratios, proportion and angles will be discussed. The perception of sadness and anger during ageing and how injectables can create facial serenity will also be covered. Attend this session for 10% off a future training course with RA Academy. Access is restricted to doctors, dentists, nurses and pharmacists with valid professional numbers.