Want the Secret to Consistent, Reliable Treatment Results?
With any radiofrequency (RF) technology, there is the inherent challenge of delivering consistent, reliable results every time, across every patient. Maintaining critical therapeutic tissue temperatures is vital for achieving the desired collagen activation and skin rejuvenation results, however many current technologies limit practitioners to a virtual guessing game. TempSureTM – the new state-of-the-art 300w monopolar radiofrequency platform from market leaders, Cynosure – is making inconsistent RF results a thing of the past.


Re-booting Collagen Production – Every Time
TempSureTM is a multi-modal treatment platform which uses RF energy to minimise fine lines and wrinkles, tighten skin through soft tissue coagulation and improve the appearance of cellulite. The RF technology can also be applied in additional specialist treatment modes for vaginal rejuvenation and surgical applications. The Therapeutic Logic Control (TLC) feature guarantees consistent treatments time after time: this unique time and temperature monitor only activates the treatment timer when the tissue reaches therapeutic temperature. The real-time temperature sensing technology is up to 100x faster than the competition,1 with a light alert to indicate when the target tissue is at therapeutic temperature, thereby delivering repeatable treatment results, procedure after procedure.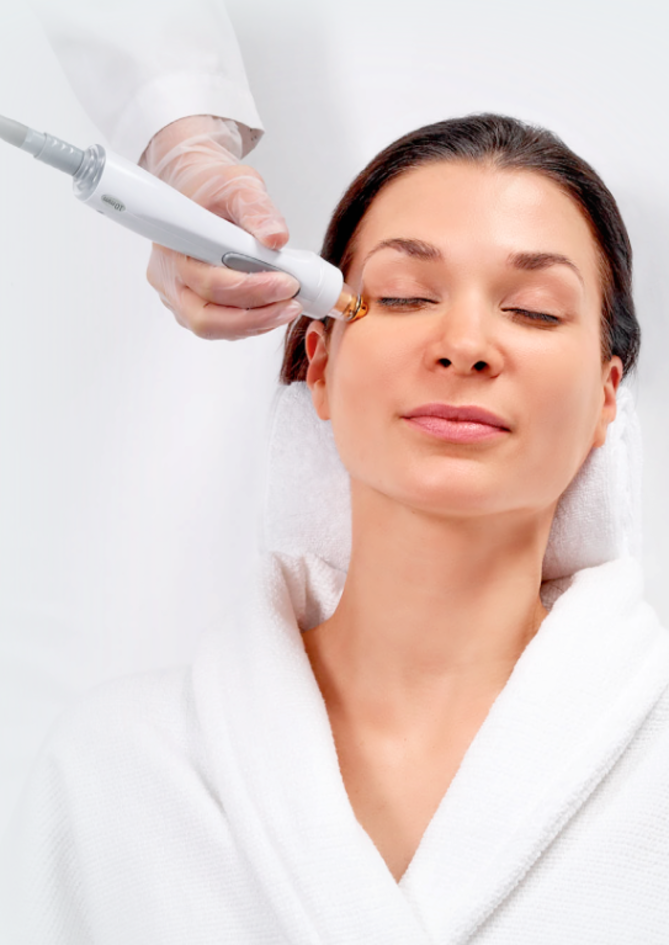 TempSureTM Envi – For Face, Body & Beyond
TempSureTM Envi is the face and body application mode of this new platform system, intended for treating forehead lines, frown lines, crow's feet, smile lines, wrinkles and cellulite on the body. TempSureTM Envi works by delivering radiofrequency technology to non-invasively heat the deep layers of the dermis without damaging the epidermis. By increasing skin temperature for a defined therapeutic time, neo- collagenesis is triggered resulting in tighter, younger looking skin. The powerful 300W generator allows for more consistent bulk heating during body treatments and the expandable TempSureTM platform can support additional treatment modalities as your practice grows. There are five handpieces available, ranging from 10mm-30mm, with an add- on feature for cellulite treatment.
About Cynosure
Cynosure Inc leads the world in aesthetic laser technologies and research, creating innovative, safe and efficacious procedures for the treatments patients want most. These include hair removal, treatment of vascular and pigmented lesions, skin revitalisation, tattoo removal, laser lipolysis to liquefy and remove unwanted fat and the temporary reduction in the appearance of cellulite. Established in 1991, Cynosure has expanded its family of products through acquisitions including Palomar, a pioneer in cosmetic laser and IPL systems. Cynosure's product portfolio encompasses a broad range of energy sources, including Alexandrite, diode, Nd: YAG, picosecond, pulse dye, Q-switched lasers and intense pulsed light.
Safe, Powerful & Expandable
TempSureTM Envi is safe for all skin types and levels of sun exposure and is minimally invasive for patients – with no surgery, no needles and no downtime. Most treatments can be performed in around 45 minutes, which makes a quick and convenient option for patients. With TempSureTM Envi, you can give your patients an easy, gentle way to maintain tighter, younger-looking skin without invasive procedures or downtime, no matter what their skin type or the time of year. The platform has a high patient satisfaction level, with 99% of patients describing the treatment as comfortable or relaxing.1 With four soothing treatment tones to choose from, your patients will look forward to returning for follow-up visits.
For more information, please contact:
Fiona.Comport@hologic.com +44 (0)1628 522252