Aesthetic nurse Kelly Saynor is the founder of Medica Forte, which provides the Theory of Skin training courses. She talks training opportunities in aesthetic treatments and business skills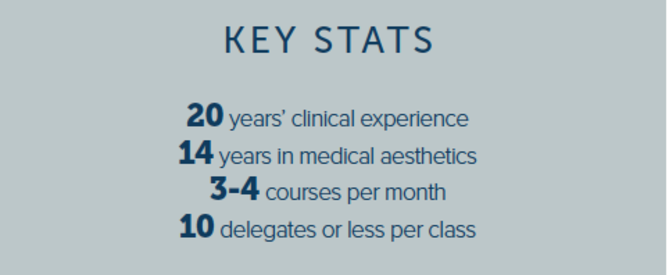 Tell us about the Theory of Skin. How did you establish the training?
Medica Forte launched the Theory of Skin school in August this year, which is a bespoke, state-of-the-art training suite in Cheshire. Myself and my business partner Justin Saynor decided to open the Theory of Skin as we wanted to consolidate all of the training we provide under one roof, which allows practitioners access to a range of courses, both business and cosmetic focused. In line with HEE guidelines, we wanted to offer practitioners courses that will help them feel like they can assert themselves in front of patients, run their own businesses, train staff, and much more.
What are the main training opportunities available at the Theory of Skin?
We offer a range of business courses, and these include:
Having a Powerful Impact: created for everyone who wants to develop their presentation and conference speaking skills, teaching practitioners how to get their message across in an interesting and engaging manner.
Build Trust with Confidence and Competence: aimed at those who struggle to take money confidently without discounting, stand their ground when a patient's goals are unrealistic and shy away when conversations in the workplace become difficult.
Train the Trainer: designed to teach aesthetic trainers to remain engaged when training small and large groups, how to use certain tools and techniques to maximise the success of a training session, and answer questions in a calm and clear manner.
Inspiring your Team: where practitioners learn how to become an effective and inspirational medical team leader, become aware of their responsibilities as a manager, effectively plan an aesthetic business strategy and communicate with their medical team.
Controlling your Time: with so many practitioners working between NHS and aesthetic practices, the most valuable resource is time, therefore this course is focused on how practitioners can gain control of their time and make more use of it, so that they have the potential to achieve more in their job and aesthetics career.
We also offer cosmetic training, which includes The Perfect Peel, as well as two cosmetic courses, Understanding Chemical Peels; which is focused on different chemical peel types and depths, and Microsclerotherpy; where practitioners learn to treat different types of varicosities.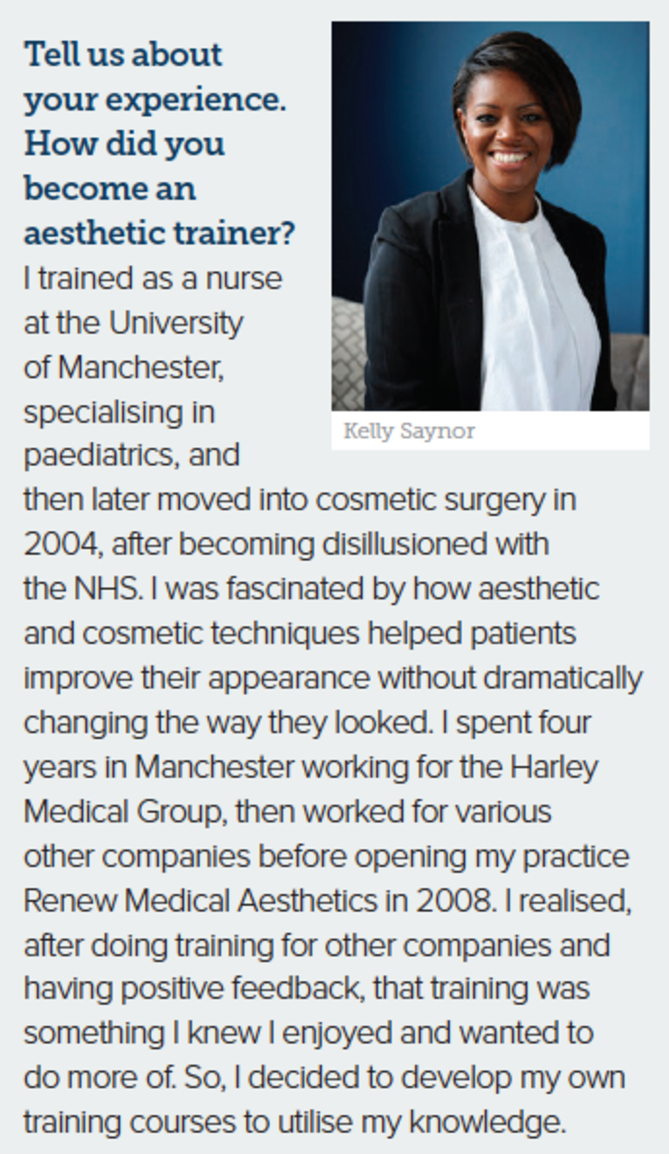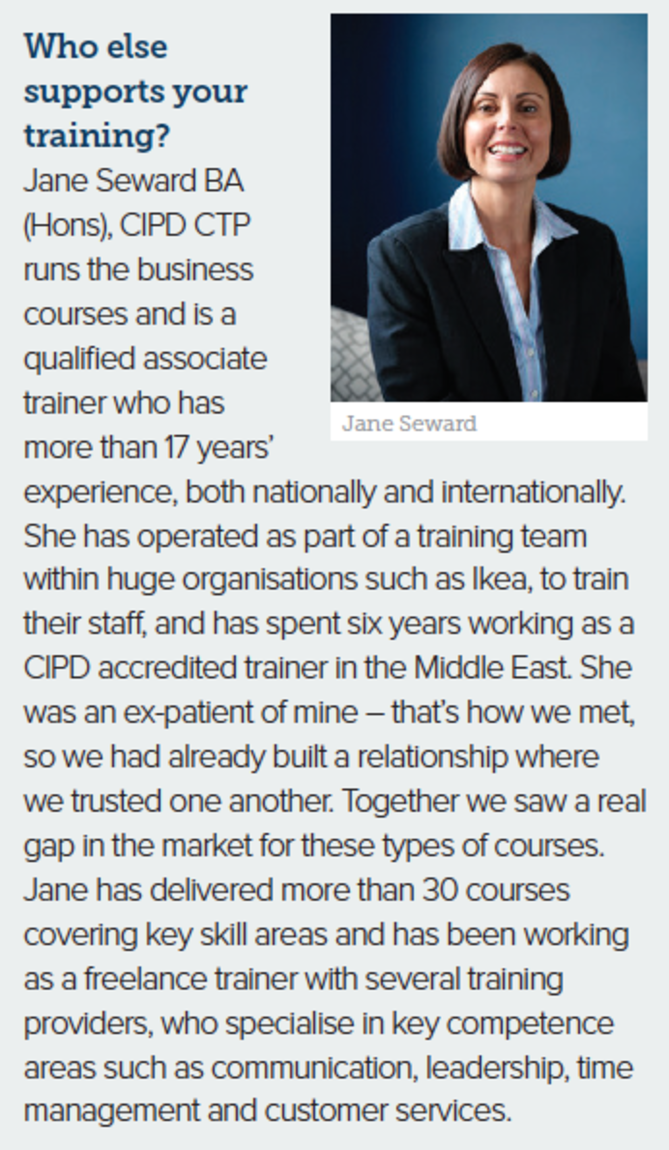 Who would benefit the most from attending your training sessions?
All aesthetic practitioners, as well as clinic managers would benefit from these courses. When it comes to personal qualities, we don't get taught how to make a memorable presentation or how to stand out in front of our peers. Most practitioners also multi-task by running a clinic and caring for their children and are not 'business people', so don't know how to effectively manage their time. We offer courses to help in all of these areas.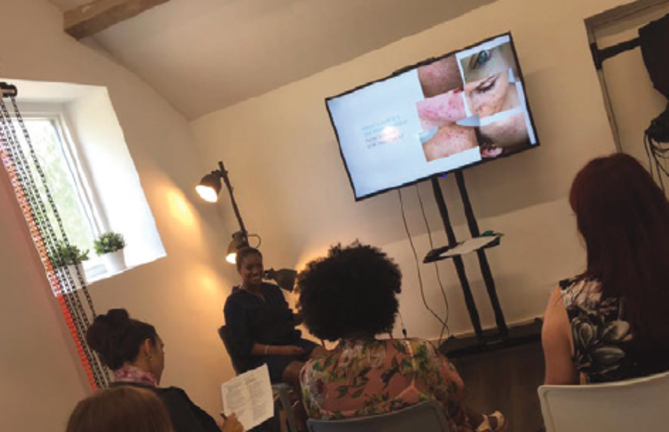 What are the measurable outcomes for trainees and how are they assessed?
All of our courses are CPD accredited and trainees will get a certificate that allows them to successfully deliver the course that they are being trained in. The courses are all insured by cosmetic insurance company Hamilton Fraser and we are one of their recognised training centres.
For the cosmetic courses, delegates have hands-on training and I watch them perform the treatment. Once I have seen them do two or three treatments, I assess whether they are competent.
What support do you offer once a delegate's training has been completed?
Once delegates have attended any of the business-focused courses, they should feel happy and confident to go off and utilise their new knowledge and skills. For the cosmetic courses, I am always keen to make sure that all of my delegates know they can contact me at any time to answer any of their questions. I always offer them my contact details in case they need any additional support.