Cosmetic dentist and aesthetic practitioner Dr Rikin Parekh leads the Avanti Aesthetics Academy in Harley Street. He talks comprehensive training and continual support
Tell us about your experience. How did you become an aesthetic trainer?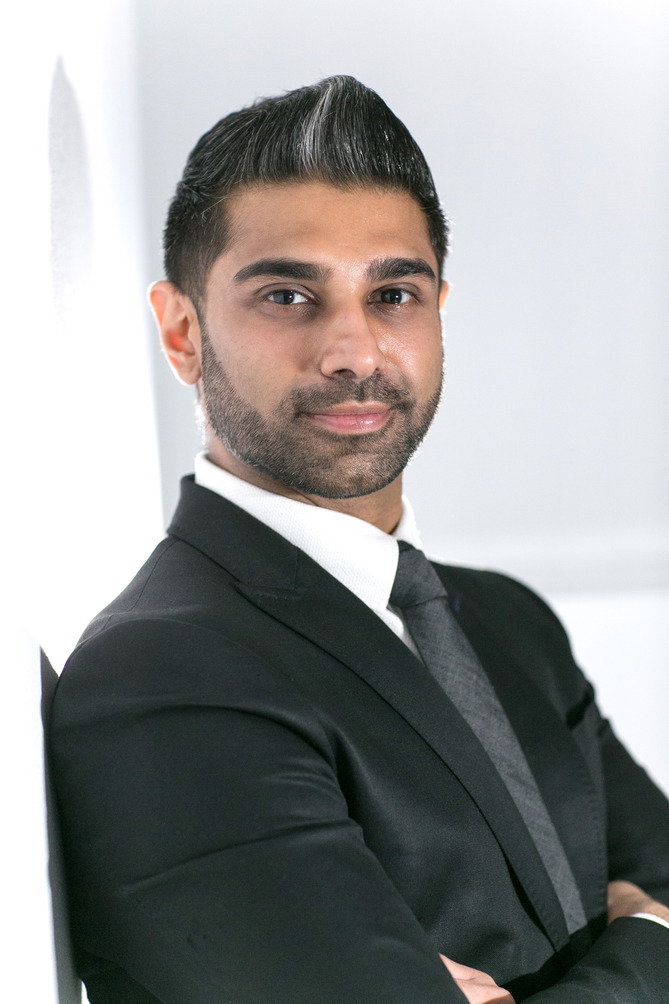 I studied at The University of Manchester and completed my Bachelor of Dental Surgery in 2003. I have been in the aesthetics industry now for close to 12 years. After gaining extensive training and experience over the years, I started to train for some of the major aesthetic companies in the market delivering their own training. I am a Key Opinion Leader and trainer for Sinclair, Galderma, Regenyal Laboratories, Endoret PRGF, SF HIFU and ZO Skin Health. In 2014 I established The Avanti Aesthetics Academy after noticing a demand for more comprehensive hands-on training in the market with a real need for ongoing post-training support; as most practitioners know, the speciality can potentially be a very lonely place without support, guidance and a community to share your experiences with, so I decided to address this through my training. Our intention is to cultivate conscientious practitioners who are sufficiently supported, knowledgeable and skilled not only to deliver clinical excellence but also to put their patients' safety and wellbeing first.
The Avanti Aesthetics Academy has been running for almost four years. How did you get started?
I began by teaching small groups of doctors, dentists and nurses basic and advanced toxin and filler procedures. Over the years, the company has grown and grown through word-of-mouth referrals and very little 'marketing', which we are very proud of. In February 2017, we opened our dedicated training premises and clinic at 96 Harley Street where we treat our patients, hold our own training, as well as host some of the biggest companies in aesthetics for their training.
What can delegates learn on your training courses?
We teach our delegates foundation and advanced level botulinum toxin and dermal filler treatments. Our delegates learn the safest and most effective techniques from the outset, for example the use of cannulas. Our advanced level dermal filler courses include full-face volumisation, tear trough and non-surgical rhinoplasty.
In 2018, we will be expanding our training offering to include training in platelet rich plasma (PRP), polydioxanone (PDO) threads, mesotherapy/biorevitilisation, medical microneedling, medical skincare and chemical peeling. We will also be providing cadaver and business development workshops. As soon as our delegates sign up to our courses, we send out all the theory notes so that they can prepare in advance for the theory to be covered on the day. Marketing packs containing leaflets and consent forms etc. get sent out to them before they even attend. Our courses are very hands-on, with delegates treating their own models, which we provide, in all the treatments being covered from start to finish. From consultation, medical history, consent, analysis, marking up, taking photos, preparation of materials, providing treatment to giving post-procedure instructions.
As well as performing their own treatments, trainees observe all the other delegates treating their models to maximise retention of information so everything becomes integrated and second nature. We cover anatomy relevant to injectables in detail together, with in-depth prevention and management of complications on our foundation course. We also assist all our delegates to open pharmacy accounts to take advantage of our excellent discounts on products, together with appropriate insurance. In addition, delegates will receive extensive information on how to maximise incorporating aesthetics into their existing businesses or how to start an aesthetic business from scratch.
What experience/qualifications do practitioners need to attend the advanced courses?
There is a natural progression from our foundation toxin and filler courses to our advanced courses. Our intention for all of our delegates is that they leave our foundation courses confident to be treating patients straight after the course. We are there for them via our online forum, where they
need it and network with the rest of our delegates. We monitor their progress closely and, when they have treated and demonstrated enough cases to feel confident in their knowledge and skills, they may embark on training in more advanced procedures. We do take account of prior learning from potential delegates who have not done our foundation courses on an individual basis.
A lot of medical professionals who have trained elsewhere in basic toxin and fillers often decide to start at the beginning of our pathway and do our foundation courses to set a solid foundation, which we often find to be deficient. In particular, we find that the major elements requiring more training are facial analysis, knowledge of anatomy, needle and cannula proficiency, and dealing with complications, which often leads to lack of confidence. We teach our delegates how to use safe needle techniques and cannulas from day one, together with how to manage complications; hence they are able to treat certain treatment-sensitive zones, such as nasolabial folds, safely and predictability.

Tell us about a typical training course. What can delegates expect each day?
Our course days are quite intensive. They start at 9am and can run until 7 or 8pm each day. The foundation course is three days; the first day is focused on botulinum toxin, the second on using filler to treat marionette lines with needle and cannula and nasolabial folds with cannula only, and we dedicate another whole day to the artistry of lip augmentation with the most effective needle and cannula techniques.
Our advanced courses are three days also, including full face volumisation, tear trough and non-surgical rhinoplasty courses. The morning of all courses will consist of going through all the theory in detail, which they would have already read prior to attending. They will then practise preparation of materials and inject life-like mannequins to practise injection techniques and positioning. The afternoons are then dedicated to delegates injecting live models after one of the trainers or I inject a live demonstration model. We want to maximise delegates' hands-on experience, so they will each treat a model each day from start to finish, taking them through the whole patient journey.
Each course has a maximum of 12 delegates, who are split between two beds where myself and another one of our expert trainers will be supervising. All delegates receive unhurried one-to-one attention, support and advice whilst injecting. Delegates are free to move around and witness all injecting taking place to maximise learning and exposure to treatments.
What do delegates receive upon completion of training?
On completion of each course our delegates will receive constructive feedback and a certificate of attendance, which is valid for insurance purposes from all the major aesthetic insurers. At the moment, we are working closely with Industry Qualifications (IQ) to develop longer-term pathways for our delegates and broaden the scope of training in various popular treatments common to aesthetic practice.
All delegates have access to our online support forum, where they can send any questions, get assistance in treatment planning for difficult cases and network with other delegates trained by us, forming a close community of like-minded individuals with a common goal. They also have 24-hour access to the Academy by telephone or email if they need us in an emergency.
Is there anything else practitioners should know before booking training?
Setting a good foundation is essential when starting out in aesthetics and it is important to choose the right course for you. Key things to look out for is how much hands-on experience you will get on the course and the degree of support after the course is done. At the Avanti Aesthetics Academy we will teach you all the knowledge and skills required to be confident in performing treatments and we pride ourselves in giving you all the support you need once you've completed our training.
TESTIMONIALS
More than 80 Facebook ratings worth 5 Stars!
"I really can't fault the Academy or Rikin as a trainer, teacher and a mentor! He was supportive and thorough, and his passion for teaching and training is shown through the enthusiasm of the delegates."
"Efficient. Brilliant. Fountain of knowledge. Recently completed the foundation botulinum toxin and dermal fillers course which was well structured and relevant."
I came out of the foundation course with such confidence and started treating patients right away. Not only do you get such great teaching on the actual course days, there is FULL support after from Rikin and his team."
UPCOMING TRAINING DATES
Foundation combined course (botulinum toxin, dermal filler and lip augmentation): 20th/21st/27th January

Advanced botulinum toxin and dermal filler volumisation course: 17th/18th January

Foundation combined course (botulinum toxin, dermal filler and lip augmentation): 17th/18th February and 3rd March

Advanced botulinum toxin and dermal filler volumisation course: 6th/7th February

Foundation combined course (botulinum toxin, dermal filler and lip augmentation): 17th/18th/24th March

Advanced botulinum toxin and dermal filler volumisation course: 27th/28th March

Contact details
www.avantiaestheticsacademy.co.uk
Tel 020 7935 5803 / 07876 803126
Email : info@avantiaestheticsacademy.co.uk
www.facebook.com/avantiaesthetics/
Avanti_aesthetics_academy
For a comprehensive range of facial aesthetics training, look out for the new Med-fx training portal – at medfx.co.uk