The concept of administering controlled injury to the skin to induce collagen production is one that all aesthetic practitioners will be familiar with. When causing the right form of injury, the dermis reacts to the trauma by repairing itself, generating new collagen and elastin; resulting in a rejuvenated appearance.1
The treatment is widely known as microneedling, collagen induction therapy and percutaneous collagen induction, and it is routinely performed in clinics across the globe. But how did it originate? And how has it developed since then?
History
1995: Orentreich and Orentreich coin the term 'subcision' and publish a study on treating scars through wound healing2
1996: Dr Des Fernandes shares his first work on skin needling of lines above the lips3
1997: Dr Andre Camirand et al. publish two years' worth of research on using tattoo guns without ink to treat post-surgical scars4
1999: Dr Des Fernandes presents clinical studies on using needling for skin rejuvenation5
In 1995 dermatologists Dr Norman Orentreich and Dr David Orentreich described a newly-coined term 'subcision' as a minor surgical procedure for treating depressed scars and wrinkles. They inserted a tri-beveled hypodermic needle through a puncture in the skin's surface and manoeuvered its sharp edges under the defect to make subcuticular cuts or 'subcisions'. The researchers found that the depression was lifted by the releasing action of the procedure, as well as from the connective tissue that forms through normal wound healing.2
In 1997, Montreal-based plastic surgeon Dr Andre Camirand et al. published their research on using tattoo guns without ink to treat post-surgical scars. After a couple of years of research, they found that hardened scars were softened, making them more mobile, stretchable and less evident, while achromic (no colour except black, white or shade of grey) scars began to re-pigment. In their study, Dr Camirand and his team also cite similar cases they learnt of, which were described in 1992 and 1993, where the appearance of scars was improved simply through needle punctures.
Around the same time as Dr Camirand's research, plastic surgeon and founder of Environ skincare, Dr Des Fernandes extended the needling concept to include overall skin rejuvenation. His first work on the subject covered skin needling on lines just above the lips presented at the International Society of Aesthetic Plastic Surgery (ISAPS) congress in Taipei in 1996.3,5 In an article reflecting on his innovation, he explained that like Dr Camirand, he started by using a tattoo artist's device with a flat array of four needles (a stamp) that could penetrate 1-2mm into the skin. He soon found, however, that intensive needling led to downtime of up to 10 days. As such, he said, "I reasoned that if one could use a roller with 3mm needles, one could needle deeper and probably faster and because there would be fewer holes, the skin would return to a normal appearance sooner. Intensive treatments this way looked almost the same as using a tattoo gun, but the healing time was reduced to five to seven days."6
In 1999, Dr Fernandes said he had a sufficient number of clinical results to present to delegates in a presentation to the ISAPS conference in San Francisco, which he felt was well received by delegates and significantly influenced the development of microneedling.6 Various microneedling devices have since been created, with different modes of action and unique selling points. Aesthetics speaks to six practitioners to learn more about their microneedling experiences and important considerations to be aware of for this type of procedure.
Indications and treatment
Microneedling can be used for broad indications, says surgeon and aesthetic practitioner Miss Jonquille Chantrey. "I use it to improve skin texture and even skin tone, as well as to thicken the skin and improve the strength of the dermis. I'll offer microneedling to patients who've got sagging skin and to those that have increased pore size. It may not necessarily reduce the pore size but, in my experience, it does help to improve the skin's support around the pores, which can sometimes help with their appearance," she says, adding that microneedling can also be used to improve the appearance of sun damage, burns, scarring and where skin grafts meet normal skin.
For all the practitioners interviewed, microneedling is one of the most straightforward treatments they offer. Dermatologist Dr Harryono Judodihardjo explains, "Microneedling is an option if someone cannot afford downtime or is on a tight budget."
That is not to say, though, that it doesn't offer noteworthy results. Consultant oculoplastic surgeon and aesthetic practitioner Dr Maryam Zamani notes, "It's very well received. Patients like it because it's something they understand – creating an injury to generate new collagen – they feel like they're doing something good for their skin without being artificial. Microneedling can have excellent results." Board-certified dermatologist Dr Stefanie Williams adds, "It's a very natural treatment because we are just using the skin's own regenerative potential. There is also the potential to customise microneedling by adding solutions or serums to needle in, such as growth factor solutions or platelet rich plasma (PRP), which is my favourite, or a skin lightening solution – it's very customisable."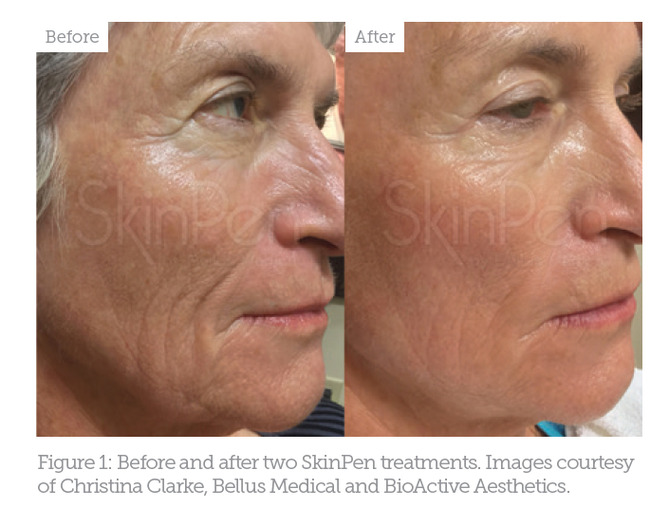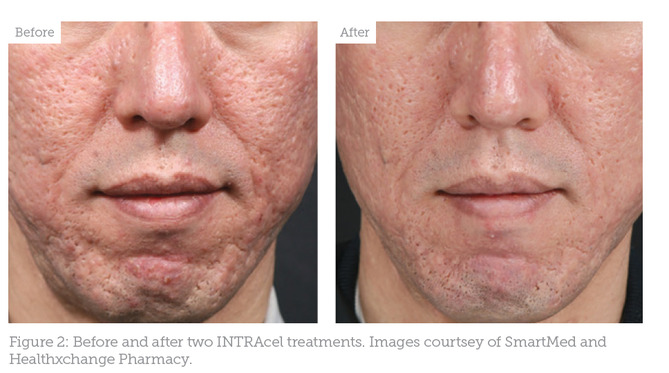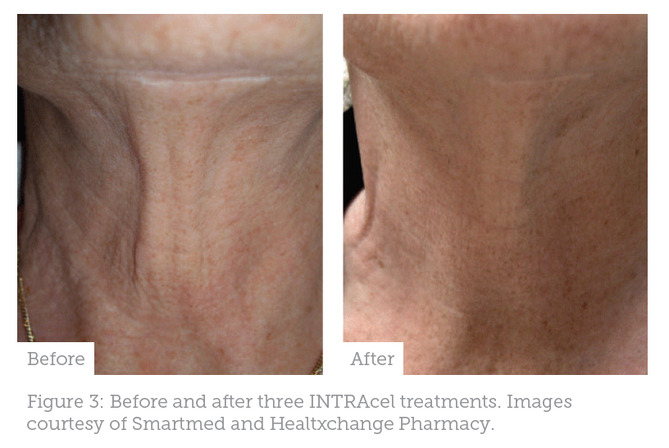 Skin preparation
"The majority of my patients go on a skin protocol before any type of skin intervention. A couple of weeks of preparation just to get the skin in better function usually gets good results," says Miss Chantrey.
Dr Williams agrees, noting that she puts her patients on a regime that consists of an antioxidant and SPF in the morning and vitamin A in the evening. "If patients have darker skin types, I start them on an anti-pigment serum as well, four weeks prior to microneedling to avoid post-inflammatory hyperpigmentation," she states. Aesthetic practitioner Dr Rita Rakus offers her patients a skin analysis to determine the depths of lines and pores prior to microneedling. She says that the skin prep regime she recommends will vary depending on the patients' concerns and budgets, noting, "If patients choose not to undergo a skincare regime prior to treatment, I will treat them as long as they haven't done anything beforehand that could make their skin sensitive, such as too much sun exposure."
As with any aesthetic treatment, infection control prior to a procedure is paramount. Dermatologist Dr Harryono Judodihardjo explains that he starts by removing all makeup, cleansing the skin with anti-bacterial skin preparations and wiping the skin dry before applying a topical anaesthetic cream.
Devices
There are numerous microneedling brands on the market, making it impossible to cover all in one article, however the technology now generally consists of rollers, pens and those that are used in combination with energy-based treatments, as covered below.
Rollers
Dr Judodihardjo uses the Genuine Dermaroller for his microneedling treatments. He explains that the microneedling cylinder-shape 'drums' come with various needle lengths ranging from 0.5-3mm. Some rollers can also be used at home by the patient for basic skin rejuvenation, however Dr Judodihardjo advises patients to use a shorter needle length. He explains, "For self-treatment the 0.5mm needle length is recommended as, at this length, the treatment is not painful. I tell patients that this home treatment can be done daily or at least three times per week. Each device can be used up to 100 times." For facial tightening, Dr Judodihardjo says he uses needle lengths ranging from 1-1.5mm, with treatments repeated monthly, three to five times. To treat scars, however, he advises that longer needles are needed; ranging from 1.5-3mm and repeated every six weeks, five times. "For facial tightening and scar treatments using longer needles for deeper skin penetrations, it is more appropriate that they are performed in a safe and hygienic clinical setting," he advises.
Pens
Dermatologist Dr Simon Zokaie is an avid user of the Dermapen 3. He explains that he moved from using a roller as he felt the pen allowed him to treat different skin conditions in one treatment. "With the rollers you have certain depths that are set, so often you need several different rollers to treat various parts of the skin for different concerns. In my experience, switching rollers to treat different depths can be difficult, whereas the pen allows flexibility to change my needle depth throughout the treatment with the simple press of a button," he explains, adding, "The pen also has a speedometer, which helps the practitioner vary the speed on different parts of the skin with one tip."
The Dermapen 3 consists of 12 needle cartridges, which are sterilised in single-use packages, to reduce the risk of cross contamination. It is plugged in to use and creates 1,300 micro-channels per second and practitioners can purchase various different pens that have different mechanisms of action.7,8
Dr Zamani also prefers to use a pen. She uses the SkinPen, which consists of 14 straight needles that work at 7,000 revolutions per minute at depth settings from 0-2.5mm.9 "It's wireless and works for six hours after charging," she says, noting that, for her, this greatly improves ease of use and reduces the risk of the wire becoming contaminated with patients' blood. The device has a sealed cartridge that aims to prevent fluid intake and also comes with a disposable sleeve, which again aims to keep the pen hygienic.9
Energy-based combinations
Dr Rakus and Miss Chantrey both combine their microneedling treatments with radiofrequency, using INTRAcel, with Miss Chantrey using the INTRAcel FRM handpiece as an add-on to ULTRAcel, which is another skin rejuvenation device that can be combined with INTRAcel. Dr Rakus explains that the INTRAcel works by using insulated microneedles with bipolar radiofrequency energy, which aim to destroy the damaged tissue in the dermis.10
This, she explains, gives rise to new collagen. "Because the needles are insulated, it stops the epidermis being burnt," she says, adding, "The device also has different powers and depths, so you can adjust the treatment depending on if you want to treat superficial lines, skin rejuvenation, acne scars, skin quality or increase elasticity. It targets the problem at a deeper level in a profound way, without cause unnecessary damage anywhere else," she explains. For Dr Rakus, she says she will often give patients a free INTRAcel treatment to demonstrate its benefits. "After the treatment they say, 'wow I can really see results' – we need to break them out of their comfort zone." Following that she usually offers a course of three treatments, one month apart.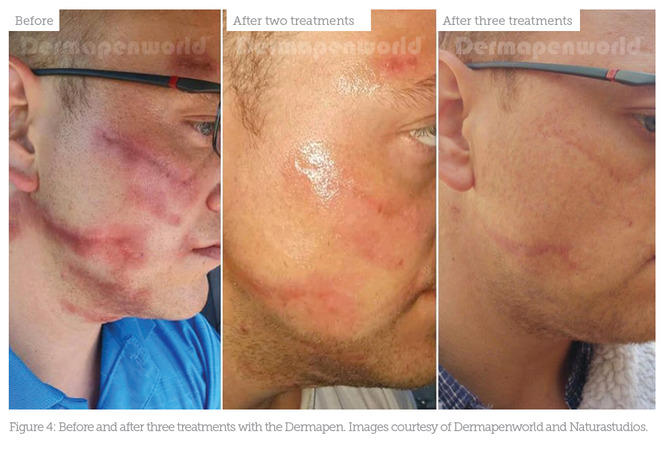 Post treatment
"I ask patients not to have a sauna or go swimming, not to put on makeup and avoid direct sun exposure on the same day as a microneedling treatment," says Dr Zokaie, adding, "I also advise them not to use any harsh soaps or exfoliants on the treated area for a day, just in case they irritate the skin." Similarly to the pre-treatment skincare protocol, depending on the concern, Dr Zokaie recommends a number of skincare protocols. Most commonly for antiageing, he recommends patients use retinol products at night, deep cleansers, moisturisers with HA serums for hydration and antioxidants to help protect the skin, along with a sunscreen. He adds, "I also give them a cooling facial mask to take home with them. It's not essential but it is nice to use for 20 mins to an hour as it relaxes and hydrates the skin following the microneedling."
Dr Chantrey agrees with Dr Zokaie's advice, explaining, "I'm really strict about infection control so tell my patients no makeup for the rest of the day. I also tell them not to wash their face – leave it completely for about 24 hours. I advise that after 24 hours, patients can start using mineral makeup and clean makeup brushes. I then put them back onto their existing skincare routine. Once their skin barrier has improved after a few days I start to introduce the retinol again – this is probably between day three and five."
Dr Judodihardjo says, "Immediately after the treatment the skin is porous and will momentarily allow some percutaneous drug penetration. We tend to apply ascorbic acid [vitamin C] immediately after the treatment. The skin needs to be moisturised over the next seven days and patients need to be advised to avoid UV exposure for at least three months after microneedling."
Contraindications, side effects and complications
Miss Chantrey explains that the only time she wouldn't use microneedling is if the skin has keloid scarring, active infection, active acne, or a dark and unstable skin type. If a practitioner were to use a roller over an area of active infection, it could spread and cause more concerns such as hyperpigmentation and scarring, she advises.
General side effects of microneedling include bleeding, slight bruising, redness, dryness and skin flakiness. More serious issues include hyper- and hypo-pigmentary changes, and infection, which is why recognising a patient's Fitzpatrick skin type and putting them on an anti-pigment serum prior to treatment is so important, emphasises Dr Williams. As discussed previously, maintaining strict hygiene control will considerably reduce the risk of infection, adds Miss Chantrey.
The possibility of cross contamination has significantly influenced Dr Williams' choice of product. While she prefers to use a pen over needle rollers, she will only use one per patient; rather than having one pen with interchangeable needle heads. She explains, "The patient may have a course of six treatments and we re-use that pen for all six, with fresh sterile needles of course, but it's one pen per patient because of the potential for backflow into the handpiece."
Of course, Dr Williams says that she appreciates many practitioners may not want to change pens for every patient or simply cannot afford to so. As such, she emphasises that it is vital that they are not only changing the needle but are thoroughly spraying the hole where the needle goes in the handpiece with alcohol spray to minimise the risk of contamination.
Dr Williams also points out the risk of needlestick injury to the practitioner administering the treatment when using a traditional needle roller. She found that that there is a higher risk for the practitioner to sting themselves when using a roller, which also carries a risk of cross contamination. "Two of my practitioners had a needlestick injury in clinic with a needle roller," she says, continuing, "With the pen, the needles go in at 90 degrees, so there is a much lower risk of injury to the practitioner, as well as risks of micro-tearing the patient's skin, when coming in from a 45 degree angle. We've never had a needlestick injury since we've used pens."
For practitioners using energy-based devices, there is also the risk of burns to consider. "Practitioners have to be really well trained on their device so they really understand how they behave," says Miss Chantrey, advising, "It's important to be very careful with microneedling technically – I've seen patients over the years who've sustained iatrogenic injuries which have resulted in scarring after devices have been dragged across the skin."
Conclusion
Before offering any microneedling treatment, Dr Rakus advises, "Make sure you are properly trained and know the protocol. With experience, you can get much better results as you won't be nervous and under-treat the patient. But of course, don't take risks. Don't transgress the rules and break protocol to experiment, especially early on. If you want to, discuss this with the trainers and colleagues to agree best practice beforehand."
She concludes, "Remember that there's no point being the best person at microneedling if your patients aren't also taking care of their skin. It's vital to spend plenty of time emphasising the importance of skincare to patients and giving them treatments that really work."