Dr Askari Townshend, aesthetic doctor
"The things that jumped out for me was her brow position and her chin"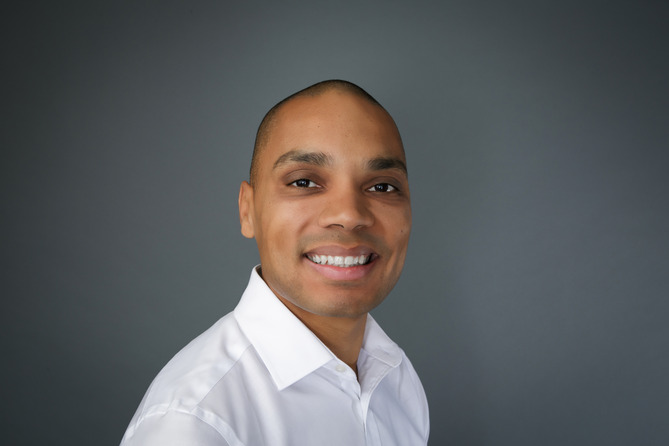 "My philosophy is that I always describe myself as your kind of 'bread and butter' man. So I do, I hope, the simple things well," explains Dr Askari Townshend. In every patient assessment, he looks at skin colour and texture, lines and wrinkles, facial volume and any other striking concerns. "The things that jumped out for me with this lady was her brow position and her chin," he says.

Whilst assessing Patient A's facial skin colour, Dr Townshend notes, "Her skin's fairly even – there's some slight dyschromia as you'd expect, so I would start with skincare that would even-out this colouration." He explains that the type of skincare he would recommend to this patient would depend on her budget, "We would think about using vitamin A products, retinols, going up to prescription strength tretinoin." Dr Townshend says that for vitamin A, he would suggest that Patient A uses either NeoStrata Skin Active Retinol + NAG Complex, Medik8 6TR or 10TR or ZO Skin Health Retamax.
Dr Townshend would also treat Patient A with a gentle chemical peel, "I would do a medium depth trichloroacetic acid (TCA)
peel 20% or 25% from Enerpeel, which would help this patient with her brown spots and uneven texture and will add some luminosity to the skin." However, Dr Townshend notes that this would require up to 10 days downtime, which many patients cannot afford. He says that, if necessary, "We could try and offer a compromise; we have some pretty gentle peels that mean that you don't have to suffer any downtime, but you have to keep coming back for more of them." Dr Townshend also looks at addressing fine lines and wrinkles using botulinum toxin (BoNT-A), with Botox being his product of choice. He notes that it is difficult to judge where injections are needed with static images, but explains that her low brow really stands out to him, "I suspect it's from skin laxity, and over the years the skin over the forehead has had some solar elastosis, so we can potentially use some BoNT-A around the superior fibres of orbicularis oculi – this muscle is a muscle that pulls the eyebrow down so if we weaken it we hope that the frontalis muscle takes over and will help pull them back up,"1,2 Dr Townshend might also consider injecting BoNT-A in the depressor angularis oris (DAO) to lift the corners of the mouth, because, "They are looking a bit sad," he says. However, the treatment would depend on how strong her DAO was, "If she didn't have a very strong muscle, I would actually do this with filler – I think this would be my approach unless her muscle said otherwise."
When addressing facial volume, Dr Townshend would use a dermal filler to augment Patient A's forehead and chin. The Juvéderm filler range are usually his go-to products. "Patient A seems to have a flat frontal bone and forehead, but it might just be that she's always had quite low brows because of the curvature of her bone," says Dr Townshend, adding that, to correct this, "We can put filler into her forehead above the eyebrows to see if we can lift those brows up." He says he would use a cannula here rather than a needle because, "I will know that I'm probably not in the right space if there is any resistance or difficulty, so I can come out and start again."
Dr Townshend suggests that the chin is likely to be a problem area for this lady, explaining that, "She has quite a bulbous chin, and so you can imagine that she may have quite an active muscle, but at the same time this chin is sitting really far back, and I suspect what she needs is her chin built up a little."
Finally, Dr Townshend says he would offer Patient A a course of radiofrequency treatments using his 3JUVE system for skin tightening, "That's going to help with her droopy eyebrows and her chin as well – it's something that could be an ongoing treatment for her."
Treatment options and product list
Skincare brands: NeoStrata, Medik8 or Zo Skin Health




Chemical peel: Enerpeel TCA peel




BoNT-A: Botox




Filler: Juvéderm




Devices: 3JUVE radiofrequency



Dr Stefanie Williams, dermatologist
"Overall the square facial shape looks more masculine than feminine"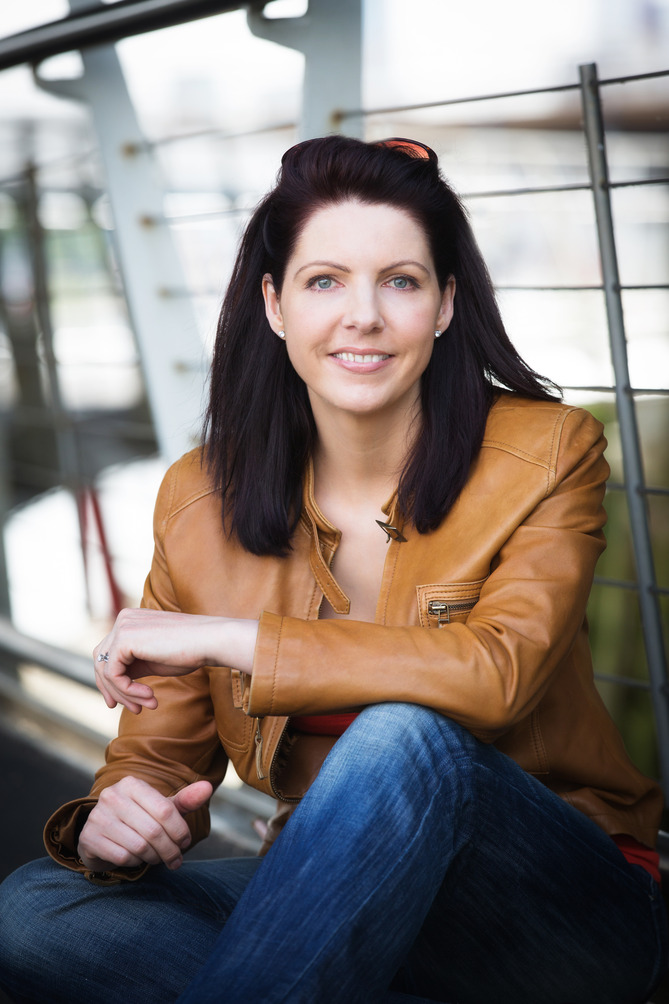 Dr Stefanie Williams says that every new aesthetic patient at her clinic will undergo a comprehensive 90-minute assessment. She explains, "During this time, we start with a Visia digital imaging scan to measure skin surface parameters such as pore size, pigmentation, invisible sun damage, skin texture and wrinkling. We will then analyse skin physiology parameters with our Courage + Khazaka device including skin hydration, sebum production, epidermal barrier function, skin surface pH and skin elasticity." Patient A's full medical history and her areas of concern will also be noted and Dr Williams will analyse the face both lying down and sitting up, taking into account facial volume and contours, lines and winkles (both resting and in motion), as well as skin surface changes. In her assessment of Patient A, Dr Williams says that, "Overall the face looks a little 'angry' and 'tired' with small eyes, low eyebrows, deep tear troughs, glabella frown lines and downward facing corners of the mouth. It also looks quite round/square, lacking contour with submental fat, loss of jaw line definition, lack of cheekbone contours and possibly masseter hypertrophy, but I would need to examine the patient in person to be sure about the latter. The square facial shape also makes the face look less feminine."

In addition, Dr Williams also notices enlarged pores, mild irregular pigmentation, superficial but sharp-edged nasolabial lines, and mild marionette lines, as well as some asymmetry to the face, such as in the eyebrow position. She says that there is also scope to improve the contour of the bridge of the nose. However Dr Williams explains that, "I would discuss with the patient that the main problem is the 'angry look', and masculine facial contours. I would suggest that we should start to improve the first impression, making her look 'friendlier' and more feminine – more attractive rather than younger looking."
To improve the 'angry look' Dr Williams says, "I would lift Patient A's eyebrows, open her eyes and ease her frown lines with BoNT-A (in this case Bocouture), as well as ease her brow asymmetries with BoNT-A. I would inject into specific points of the orbicularis occuli, the procerus and corrugator for this, plus add a little HA filler to lift the eyebrows. To soften asymmetries I might use slightly different BoNT-A dosages left and right." Dr Williams would avoid treating the forehead with BoNT-A as she believes this could make her eyebrows heavier. She notes that if non-surgical treatments are not effective for the eye area, she might refer Patient A for an upper blepharoplasty.
To lift the corners of the mouth, Dr Williams would treat the DAO with BoNT-A. Alternatively, a HA filler (such as Belotero Intense) in the marionette lines, she says, will also achieve this. Dr Williams would also inject a HA skin booster for the tear troughs, "A few drops of Restylane Vital Light along the depression would improve the dark under-eye circles and improve skin quality here." For the nasolabial lines, Dr Williams explains she would treat Patient A with a blanching technique using Belotero Soft. This is a technique that she says works particularly well in superficial, sharply edged-in lines. Filler is injected very superficially – strictly intradermal – so much so that a tiny wheal is raised, which temporarily blanches the skin. As Dr Williams notes, the appearance of a feminine face is usually more heart-shaped than that of a male. In order to enhance the patient's feminine features and improve facial contours, she would firstly use fat-dissolving injections under the chin and along the jawline using Aqualyx, which aims to liquefy the fat cell and release the eliminated lipids through the lymphatic system, destroying it permanently in the area.3 Dr Williams recommends that Patient A is likely to need two to three sessions in four-week intervals and she would suggest a winter procedure, so that Patient A can hide the swelling with a scarf, which can last approximately a week.
"Once the fat is reduced, I would then send Patient A to one of my colleagues to have an Ulthera lower face lift, which I think works well in combination with Aqualyx, but the fat should be dissolved first so the lower face is less heavy and easier to lift," says Dr Williams. She notes that this patient might suffer from masseter hypertrophy; if this were true upon a clinical examination, it could be treated with BoNT-A to further slim the lower face.
To create a more feminine, heart-shaped face, Dr Williams says she would subtly augment the cheeks, "A combination of reducing heaviness in the lower face while adding contour to the cheeks is ideal; I would therefore inject a lifting HA filler into the lateral cheeks, such as Juvéderm Voluma or Belotero Volume, to recreate a more sculptured cheekbone appearance and add contour to the face." Dr Williams says that if Patient A wishes, all her dermal filler and BoNT-A treatments could be performed in one session.
In addition to these corrective procedures, Dr Williams is very passionate about educating every patient on the importance of regular regenerative procedures to slow down the ageing process on a cellular level. She says, "I feel that no patient should have only corrective procedures without boosting skin regeneration. My suggestion for this lady would be a course of platelet-rich-plasma (PRP) needling to start off with, as this would also nicely improve her enlarged pores at the same time." Patient A is likely to require three sessions in six-week intervals and the patient can expect 24-48 hours of erythema, according to Dr Williams.
She says that all of her patients leave her clinic with a tailored, written skincare regime, and, for Patient A, she would include a vitamin C-containing antioxidant serum and an SPF 30-50 moisturiser for the morning. "For the evening, I would give Patient A an arbutin/kojic acid-containing anti-pigment serum, prescription tretinoin twice each week, and a peptide-containing moisturiser," she explains. Dr Williams believes that treating any patient should ideally involve an ongoing effort with gradual improvements over time; "I explain to my patients that this is the start of a journey, not a one-off event. Bit by bit, we work on the identified issues and regenerative procedures should be done in regular intervals."
Treatment options and brand list
Skincare brands: NeoStrata, Skinceuticals, Medik8, Avene, Jan Marini, plus prescription tretinoin




BoNT-A: Bocouture




Filler: Belotero, Juvéderm




HA skin booster: Restylane Vital light




Fat dissolving: Aqualyx




PRP: Tropocells system



Mr Dalvi Humzah, consultant plastic, reconstructive and aesthetic surgeon
"Her lower face is the main concern in terms of facial balance"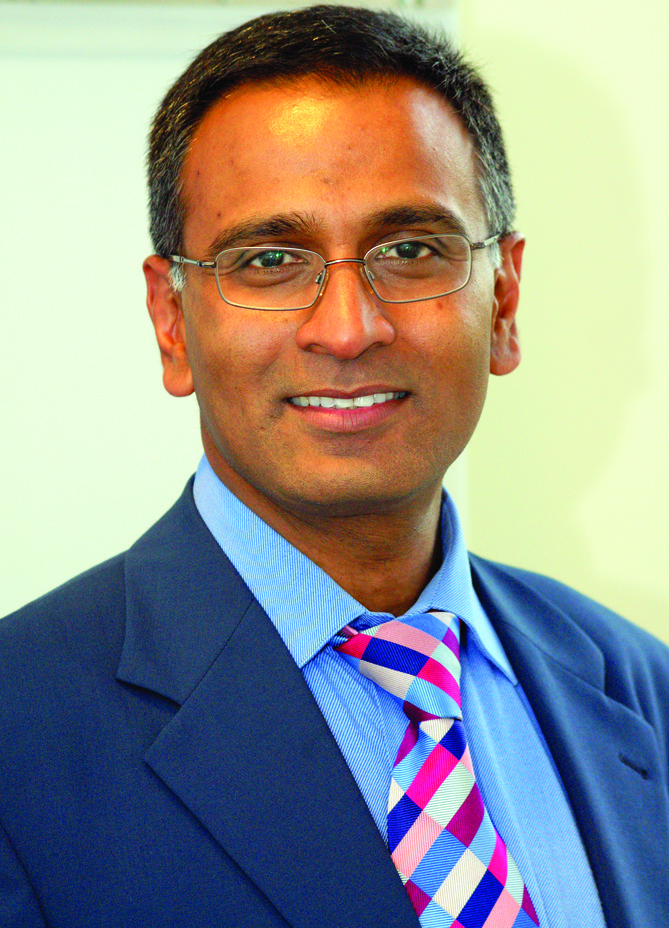 "Firstly, I would ask Patient A what her areas of concern are, then I would analyse the full face, showing her how she can get an overall improvement," explains Mr Dalvi Humzah. Whilst assessing these images, Mr Humzah notes that, "Her main issue is that she has heavy features; her lower-third and nose are the main concerns, the tear troughs are really striking and you can open those eyes up by just lifting the brows – those are the main things that really stand out for me." To address the brow non-surgically, Mr Humzah would inject BoNT-A, either Azzalure or Bocouture, "Near the lateral tail of the eyebrow to stop the orbicularis oculi muscle from working, allowing the frontalis to lift the brow up."1,2 He would inject filler in the forehead, probably Belotero Volume, to help the brow lift and to also add curvature and contour to the forehead. "I would also talk to her about a potential brow lift procedure such as an Endotine TransBleph brow lift to fix it in a more permanent position."
Around Patient A's eyes, Mr Humzah notes that, "The main problem is the tear trough deformity on the lower eye lid," which he says he would address with Belotero Balance filler, although if Patient A wanted, "She would be a good candidate for the transconjunctival blepharoplasty, where you do the procedure through an incision on the inner part of the inside of the eye rather than on the outside." In her mid-face, Mr Humzah notes a dip in the lower part of Patient A's nose, which he says might not be a concern for her. However, he maintains that using Belotero or Radiesse fillers could hide this contour defect or a surgical rhinoplasty procedure could straighten the nose, refine the tip and bring it slightly forward to reduce the width of the alar. He says, "I would offer Patient A fillers as a first-line, just to change that little contour defect, but if she wanted an overall change then surgery would be the best option." Mr Humzah would also slightly augment the cheeks, but would not consider an implant here, "Between 0.5ml and 1ml of filler would give her more curvature just below the tear trough area to give it a bit more of a rounded curvature, as it's a bit flaccid at the moment."
Mr Humzah comments that, "Patient A's lower face is the main concern in terms of facial balance." He explains, "If you look at her whole chin and jawline area, it lacks any sort of any prominent jawline effects – she's got a bit of platysma smoothening there and you can't see the jawline contour." Mr Humzah's treatment method would be to, "Offer her a little bit of liposuction around the neck and jawline, just to enhance and clarify the jaw contour, and then look at perhaps putting some filler in the base of her chin just to bring the chin and the lower part of her face down and increase the width." In the lower third of the face he would use Radiesse, because, according to Mr Humzah, "It's very good for jaw contouring." Mr Humzah also says he would converse with the patient about lifestyle and diet as he thinks that she is carrying a little bit of extra weight around this area. For Patient A, Mr Humzah might also consider skin tightening to help improve the jawline and submental fat, "I would use radiofrequency or Ultherapy – that works really well on the lower third for tightening the skin, so she might get some improvement for that." He says he would use the Pellevé device for radiofrequency or the Ultherapy machine.
To improve Patient A's overall skin clarity and brightness, after a careful skin analysis, Mr Humzah's treatment method would also include skincare and chemical peels, recommending a glycolic cleanser and vitamin C moisturiser from either Image Skincare or NeoStrata, "That's a protocol I recommend – good cleansing, good moisturising, and sun protection." His peel of choice would depend on his consultation with the patient, but he would recommend ones from Obagi Medical, Skintech or Neostrata, "We also use those in combination depending on what the patient needs – this needs to be done with a very careful skin analysis which you cannot really do on a photograph."
Mr Humzah concludes, "Each of these treatments should be done in a staged manner, because, if you do too much in one go it's difficult to get a good result and it's going to be quite expensive for the patient. What you offer will really depend on the patient's budget, however advising them to always maintain a good skincare regime and a healthy diet and lifestyle is always beneficial for ageing skin."
Treatment options and product list
Skincare brands: Image Skincare or NeoStrata




Chemical peel: Obagi Medical, Skintech or Neostrata




BoNT-A: Azzalure or Bocouture




Filler: Belotero or Radiesse




Devices: Pellevé radiofrequency or Ultherapy machine




Surgical considerations: Endotine TransBleph brow lift, transconjunctival blepharoplasty, rhinoplasty




Liposuction