What treatments are combined?
According to Dr Grant Hamlet, founder and director at You by Design cosmetic surgery, combination therapies are showing "true promise" although different combinations need to be used depending on the nature of the problem. Esther Fieldgrass of EF Medispa explains, "We put specific treatments together because they will enhance the texture of the skin as well as the performance of the treatment. As an example, after Vaser LipoSelection we will use manual lymphatic drainage to help with the healing process of the body by using the massage to stimulate any particular fatty areas that we want to get rid of. If there is a deep pocket of fat we may use carboxytherapy (carbon dioxide therapy) to pump blood and oxygen into that area to remove any fatty deposits."

Dr Martyn King, co-owner at the Cosmedic Skin Clinic and medical director of the 3D-lipolite program, uses the 3D-lipo machine, a multi-platform device, to combine a range of treatments that will vary according to the client's expectations, gender and areas of concern. He explains, "For slimmer clients who are just concerned about a particular area (such as 'muffin top', inner thighs, or upper arms) then cryolipolysis works well. For all over body contouring we tend to use a combination of all treatments over several sessions and cellulite is often treated by a combination of radiofrequency and dermology." He adds, "For patients who are most interested in total weight loss, we would combine weekly treatments with a whole diet, exercise and wellbeing programme (3D-lipolite) using meal replacement supplements and biometric monitoring." These treatments are normally offered over a course of eight sessions, starting with cavitation, which normally gives quick results, and combined with radiofrequency during weekly sessions. There may also be one or two treatments with cryolipolysis on specific areas and most courses are completed with dermology. Dr King has noticed good early results using cavitation, including improved body measurements, with the results of cryolipolysis tending to show after about eight weeks.

Zander says her clinic often combines treatments for cellulite, such as Lipotripsy acoustic wave followed by Ballancer treatment for lymphatic drainage. Lipotripsy works as cellulite calcified deposits form around fat cells, which prevent fat being released; the acoustic wave shatters the fat cells so the fat can escape. As an alternative, her clinic might use the FDA approved, non-invasive, Cynosure SmoothShapes system, which combines laser (915nm) and light (650nm) energy with a vacuum and mechanical massage rollers, which allow the expressed fat and fluids to be filtered out of the body via the lymphatic system. Additionally, Zander uses BTL's Vanquish, which she says is particularly effective for treatment of the abdomen. "Vanquish seems to be a forerunner in the field," she says. "The technology is very new and powerful, and you have to be careful when monitoring the temperature the patient's skin reaches, which must not exceed 42°C."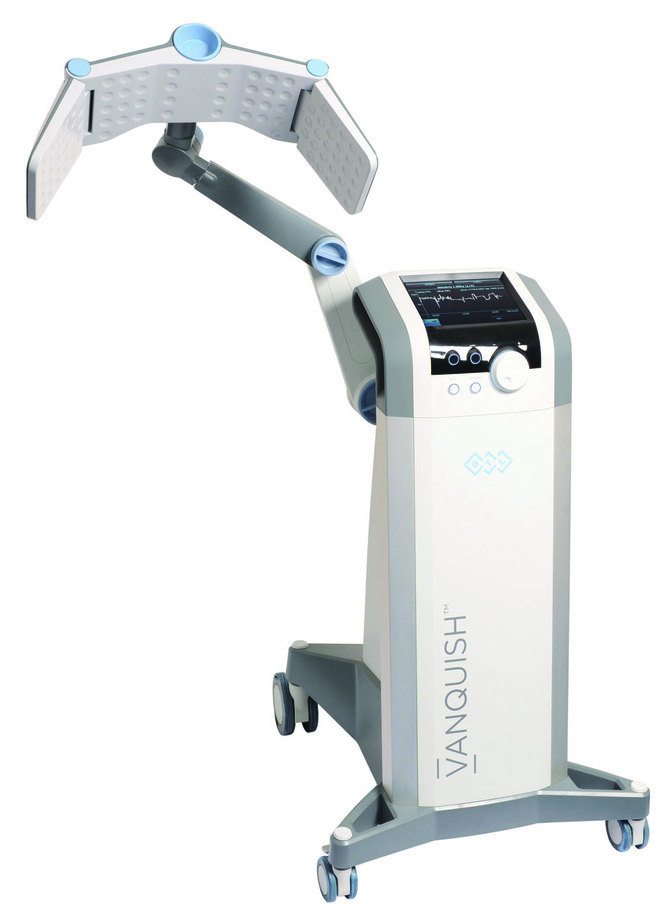 Dr Ravi Jain, medical director and founder of Riverbanks Clinic, says that for about three years his clinic has used Med Contour. He explains, "This system combines ultrasound, lymphatic drainage and massage in one system. We've had very good results: fat reduction on the tummy and waistline, and cellulite improvement on the thighs. We offer this treatment once a week for six treatments. Alongside Accent radiofrequency, Dr Weber uses the Endermolab endymology system, mesotherapy and injectable lipolysis, Aqualyx, in his clinic. "Endymology is a system of vacuum and rollers used for treating cellulite," he says. "It also provides lymphatic drainage, which will speed up absorption of fat. The Aqualyx, the injectable that dissolves fat, also helps to speed up the absorption of fat, produce more skin tightening and tones the skin, and can also be used as a standalone. Mesotherapy can be used for creating volume."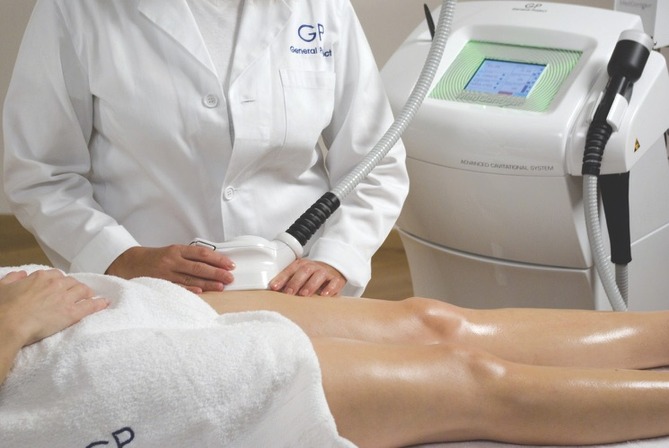 Dr Tracy Mountford, founder and medical director of the Cosmetic Skin Clinic deploys CoolSculpting in combination with Thermage CPT radiofrequency skin tightening. She stresses that before adopting any new treatments she waits to check how they have been performing in the market and also waits until they have been FDA approved as meeting safety and efficacy measures; "It's great to have 'new', but as I have always maintained, 'new' does not always mean better," she says.

For his patients, Dr Grant Hamlet uses VASER lipo, in conjunction with VelaShape, which combines bi-polar radiofrequency (RF) and infrared light energy with a vacuum and mechanical massage. VASER lipo targets unwanted fat using ultrasonic technology whilst preserving important tissues such as nerves, blood vessels and collagen and helps with particularly stubborn areas that will not shift through diet or exercise and can improve overall shape.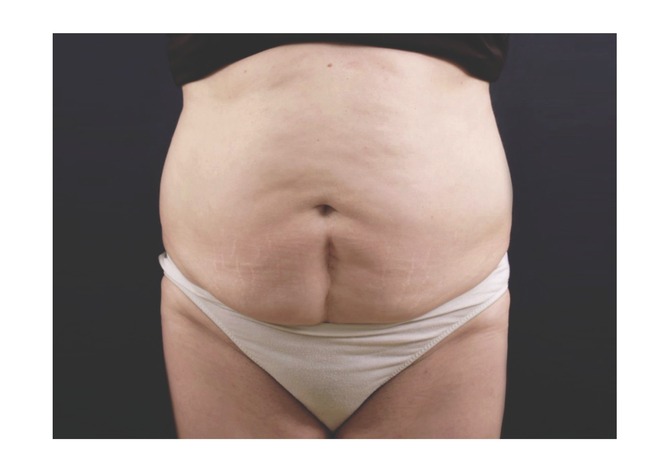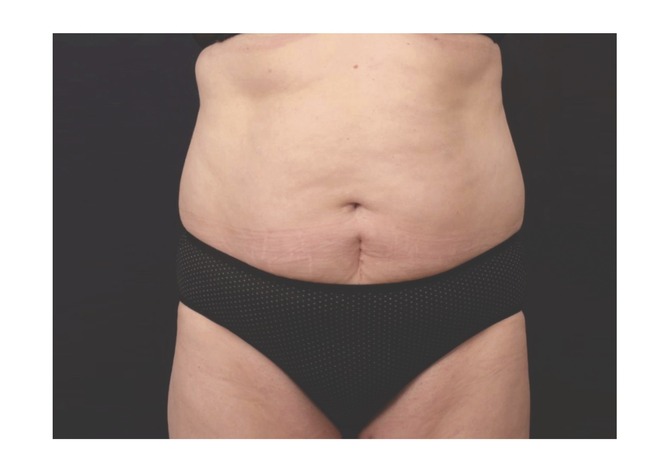 What are the benefits of combining treatments?
Many practitioners are confident in the use of combination therapy to achieve optimum results; Dr King says, "I would certainly recommend a combination approach to achieve the best results," and Dr Hamlet explains, "For example, VelaShape may improve cellulite from a little to a lot, but adding other technologies and techniques, or even a surgical procedure, is definitely going to improve your final result. We
are finding that combination treatments also increase the longevity of results."
The reported overall success rates of combination treatments tend to be higher with women because they effectively reduce their peripheral fat, whereas men are more likely to have problems with visceral fat, which cannot be treated,
even with combined therapies. As Dr King explains, "One size does not fit all; clients are different and treatment areas cannot all be treated with the same technology," an approach endorsed by other practitioners who confirmed the need to 'mix and match'. Esther Fieldgrass adds that ensuring patient comfort whilst achieving the best possible end result is key when conducting combination treatments; "We want something that creates the best effects with little down time," she says.
The practical considerations are also important as Dr Claire Oliver, medical director at Air Aesthetics Clinic, explains; "The Exilis treatment can be used to target areas of fat that another applicator may not be able to fit," she says. "Furthermore, one treatment is resource intensive whilst
the other is less intensive, which has
implications for the clinic and staff."
Treatment protocols
For Esther Fieldgrass, the key is to see how a patient is responding to treatment and to adjust the protocol accordingly to achieve the optimal result. As she explains, "Body contouring is an art and practice is required to see where [practitioners] are going to get the best results." Dr Hamlet stresses the importance of careful patient consultation and monitoring to this effect. "We treat what needs to be treated," he says. This approach is also adopted at Dr Weber's clinic, as he explains, "Some people respond better than others to specific treatments; it's a question of finding a treatment, or combination of treatments, that are effective on that particular person. As a rule of thumb you can assume a treatment is going to work in 95% of patients but the other 5% are not going to respond very well – so then it's a question of having something as an alternative."
Jill Zander suggests six to 10 Lipotripsy treatments followed by Ballancer, then mixing in SmoothShapes but, as she explains, it's never a case of 'one size fits all'. "What we try to do is to individualise and personalise packages," she says. "We also offer packages at different price points – this is a great way to encourage clients to commit to completing a full course of treatment." Dr King's experience has led him to believe that radiofrequency treatment is best for skin tightening, especially of the lower abdomen post- pregnancy. He explains that cavitation works best for larger areas of fatty tissue, and reaches greater depths than radiofrequency while cryolipolysis can destroy 25-30% of fat cells, although the results do not appear quickly. This is why his treatment protocol often begins with cavitation, for which the results are more or less instantaneous. What are the difficulties and limitations of combination therapies? Dr King suggests that whilst most patients are suitable for combination treatments, the normal exceptions apply, including: those with unrealistic expectations (for example liposuction-style results), people in poor health, pregnant women and those breastfeeding, patients fitted with a pacemaker and those with uncontrolled diabetes and taking immunosuppressants. Dr Oliver adds that she will not offer treatment to people who are more than two stone above their ideal body weight. Although there may be a number of risks associated with using treatments in combination, Dr Ravi Jain advises that the main consideration is to check for sensation; "A lot of these treatments can cause temporary altered sensation to the skin so we need to know a patient has normal sensation in the skin before we do any treatment, let alone mix treatments," he says. "If they can't feel pain, you may be doing them harm; if there is bruising from treatment you don't want to do another treatment until that has settled. CoolTech is a very effective treatment, but if you try to repeat it too soon before the full effects of the first treatment have taken effect you could end up with over-correction. It's important to make sure you do not over- treat people."
Advice for practitioners wishing to invest
in body contouring devices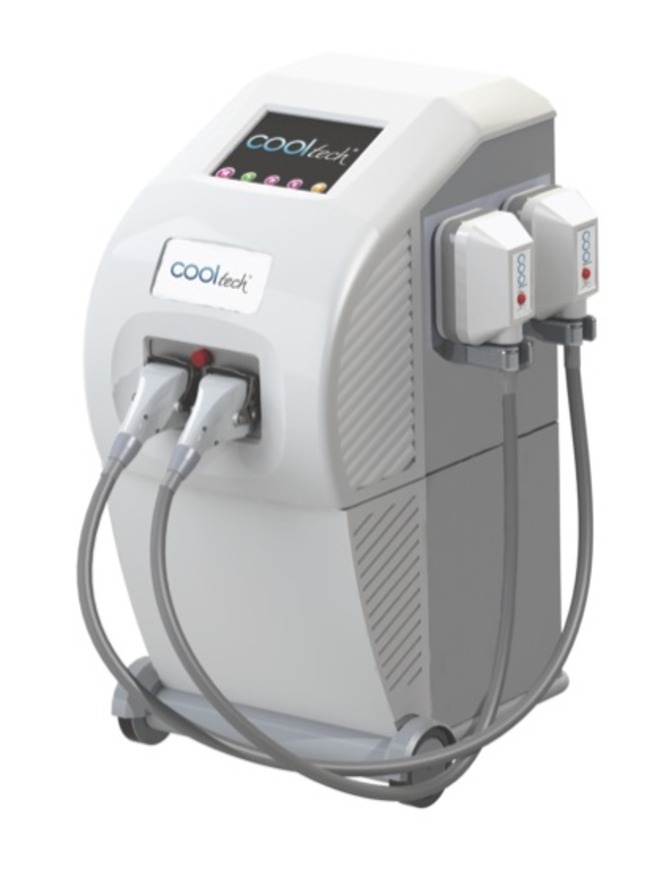 Dr Ravi Jain highlights the importance of auditing results on patient satisfaction to help improve the services you offer. "Each practice, no matter what technology they have, needs to audit their results and be able to communicate satisfaction levels to their patients," he says. "If satisfaction levels are low, use a different type of technology to change that, we need to be above 80%. You have to think about the patient's point of view before the clinic's; if you get that right your business will be taken care of quite nicely." Dr Claire Oliver agrees that understanding your patients' needs is the key to success, as well as being aware of financial investments that you are making. "Understand and identify what your clients require and choose your system from there," she says. "Be mindful that investment in technologies requires a commitment to marketing to ensure the targeted payback of the system is achieved."

Device selection
With no shortage of choice within the body contouring device market, our contributors were invited to highlight the main factors they had considered when selecting devices for their clinics.
Esther Fieldgrass's decision factors included: published research results; the existence of good back-up support for any equipment procured; high quality continuous training for the clinic's therapists; and actual clinical results from an in-clinic two-month trial period.
Dr Martyn King took patient conversion rates into account when it became apparent that a combination approach was far more popular with his patients.
Dr Tracy Mountford spoke to colleagues in the profession that she felt she could trust, as well as checking the device was FDA approved.
Dr Grant Hamlet considered whether or not a device would complement the other treatments already offered in his practice and whether any future modifications were planned that would help his patients, (e.g. a larger handpiece for the VelaShape III that can be used to treat cellulite).
Dr Claire Oliver highlighted the significance of 'no downtime', as well as the need to select a proven technology that was safe, effective, approved and that could be profitably deployed.
Dr Andrew Weber placed greater reliance on the objective feedback from colleagues and the results of clinical studies than on the pitch of device sales staff. He also took account of the nature of the treatment and whether it was likely to be pleasant and well tolerated by his patients.
Dr Weber also agrees that practitioners should be conscious of the investments they make in devices. "Investing in devices is a big financial commitment; with lasers you're looking at close to £100,000 with some. Endymology is still running at about £30,000 and radiofrequency is around £50,000. You need to get the most out of it and make certain that the device is going to stand the test of time, so try to do your research." He explains that trialling products and gathering feedback from other users is a good way to test the effectiveness of devices before making an investment. Dr Jain adds that it's important to keep up-to- date with technological advancements; "If a clinic's technology is over four or five years old, the chances are they need to improve it," he says.
In terms of what technology to opt for, practitioners have differing opinions. "I feel the combination of radiofrequency and ultrasound will be the future of body contouring," says Jill Zander. However, Dr Ravi Jain believes everyone should be looking into cryo technology. "A good cryo system means no treatment should be required more than once every three months or once every two months," he explains. "We've found it to be a one-off treatment in most of our patients."

He also finds benefits in designing your treatment package specifically for each patient. "When we have sold courses
of three treatments, patients have had treatment in different areas, as there was
no need to repeat in the same area," Dr Jain explains. "So now, depending on how big the patient is, we adjust our package offers. If they have two fistfuls of fat, we
are confident that they will only need one treatment. If they have a whole tummy [of fat] they may need two hours, which is two sessions." He also explains that you should design your treatment packages to achieve optimum efficiency; "Don't combine one weekly treatment with another weekly treatment as the patient will be with you forever; instead, combine a weekly, perhaps with a one-off treatment." It is clear that there are multiple different combinations
of treatments available on the market that appear effective and choosing the right combination requires careful analysis against a range of selection criteria determined by your clinic's particular priorities. Ultimately, success will be about choosing the right combination for your patient group that provides them with the optimum results.