Where to start? Identifying your strengths and target media
Who do you want to increase your visibility among? Over the years, I have worked with clients that have a broad range of personal spokesperson goals; some wanted to be on the TV chat-show sofa, discussing latest treatment trends and celebrity looks, and, at the other end of the spectrum, some wanted to focus purely on increasing their industry and clinical prestige via congresses and trade publications. Consider what you believe to be your communication strengths – are you good at translating scientific advances into layman's terms? Do you enjoy outlining complex points of medical practice or providing clear counsel in the face of an industry crisis? Begin by identifying these strengths alongside your own personal goals for being a spokesperson and think about what type of media will provide you with the best opportunities to achieve these goals. Would it be 'consumer' press, such as women's magazines, newspapers, TV and radio, or are industry-focused trade journals, medical publications and online portals more suitable?
Maximising the 'Halo Effect' for your business
Whilst the media aren't interested in directly plugging your clinic, by crafting your responses carefully you can raise awareness of yourself and your clinic in a credible way. This is primarily achieved by incorporating the clinic mention within the context of a relevant example in your interview; directing the audience to your clinic experiences, trends you have seen in clinical practice, treatments you offer, regulations you follow – you can give a clear picture of your business – but in a way that is relevant and interesting for the media. Keep these kinds of examples to one or two mentions per interview – if you constantly refer back to yourself it will appear promotional and reduce your credibility. In addition, always ensure that the journalist includes your name, title and clinic alongside your quote – this is an easy win for more visibility and awareness!
Once you have started engaging with the media, there are several ways you can share your successes through your clinic marketing to further enhance your profile and raise visibility:

Update your website: Add an 'as seen in' page to your website

with coverage examples or media logos in which you have appeared. This gives prestige and credibility to potential patients browsing your site.



In-clinic tools: Maximise your waiting room by including 'as seen in' coverage examples in display frames and on your reading table.

Twitter signposting: Alert your followers to upcoming coverage,

or thank a journalist for a recent interview. Don't forget to include

the media outlet or journalist's twitter handle in your tweet – hopefully, they will retweet your comment, thus raising your visibility among their followers as well.
The four key steps to spokesperson success
Once you have a clear idea about your strengths, goals and target media channels, you can implement the four key steps.
1. Training and preparation
Media training: Nobody starts off feeling completely comfort able talking to journalists; this confidence comes through the development of specific techniques, a solid understanding of how the media work and lots of practice! Consider hiring a media trainer to put you through your paces – they will be able to help you build and adapt your style, to better anticipate what the media are looking for and how to cope under pressure. That pivotal skill of talking in 'soundbites' takes time and preparation to acquire, so it's also well worth familiarising yourself with the different demands for TV, radio, print or online press, all of which require a slightly different approach.

Industry partnerships: If you have strong relationships with a particular company (such as a pharma/device company or manufacturer) you may wish to reach out to them for help and support in finding spokesperson opportunities. In return for speaking on behalf of their companies, they may offer to provide media training in return for pointing interview opportunities your way – just remember the points about credibility and transparency and ensure you strike a balance between giving your professional opinion versus promoting particular products, services or companies.

Do your homework: Successful media interaction means understanding how stories are told. Read, listen, and watch news reports with an eye toward issues you might contribute something to. Watch how the experts are used to move a story forward and how concisely they can frame a point.

2. Build media relationships
Introduce yourself: Start by calling specific reporters in your target media category and introduce yourself with a few specific suggestions about stories or angles on which you are qualified to offer expert opinion. The more specific your suggestion, the better. Pay attention to who has been writing about what and include this information in your call – you are more likely to get a positive reception if the journalist feels you have taken the time to familiarise yourself with what they have written about specifically.
Become a key contact: Your ultimate aim is to introduce yourself and get on the reporters' contact list as an expert source to be called at the next opportunity. You can usually find most reporter's contact details online – if you can't find the specific reporter, try going through the news desk and asking for the most appropriate person to speak to.
3. Capitalise on news and trends
Offer advice: Have you read or heard something you disagree with? Track

down the reporter and suggest a follow-up story from a different angle, or, if the

facts in the story are wrong, offer the correct ones in a polite, respectful way.



Be contactable:

If you're going to interact with the media, you'll have to expect

short-notice requests and ever-changing deadlines – it is essential to be contactable for that all-important interview request. You might have the most expertise on a given topic, but if you're not accessible to reporters on deadline, you won't be called next time!
4. Adopt best practice
Resist the rumour mill: Resist the temptation, even when pushed, to speculate or comment on a rumour. Instead, offer the reporter some alternatives such as other ways of finding the information so you continue to prove your value as a source.

Never mention patient names–even celebrities: Besides betraying doctor- patient confidentiality and trust, this can land you in serious legal trouble.

Don't spin: Don't lie to are porter,or stretch the truth–ever. Nothing is more important to a reporter than their reputation, because this means job security. Damage their credibility and you won't get a second chance to become a source.
Conclusion

The main benefits to your business from being a spokesperson will be increased loyalty, trust and retention of existing patients, along with expanded visibility for new patients – those who will make the move from consideration to action after seeing or hearing about you in the press. Ensure your clinic is fully optimised online and by phone to capture these new potential patients in the immediate aftermath of any high-profile media interviews. By now you will hopefully feel better equipped to pursue opportunities as a media spokesperson in your chosen area of expertise. With solid preparation and training under your belt, you will feel more confident about engaging directly with journalists and providing that much needed expert opinion just when they need you.

In Practice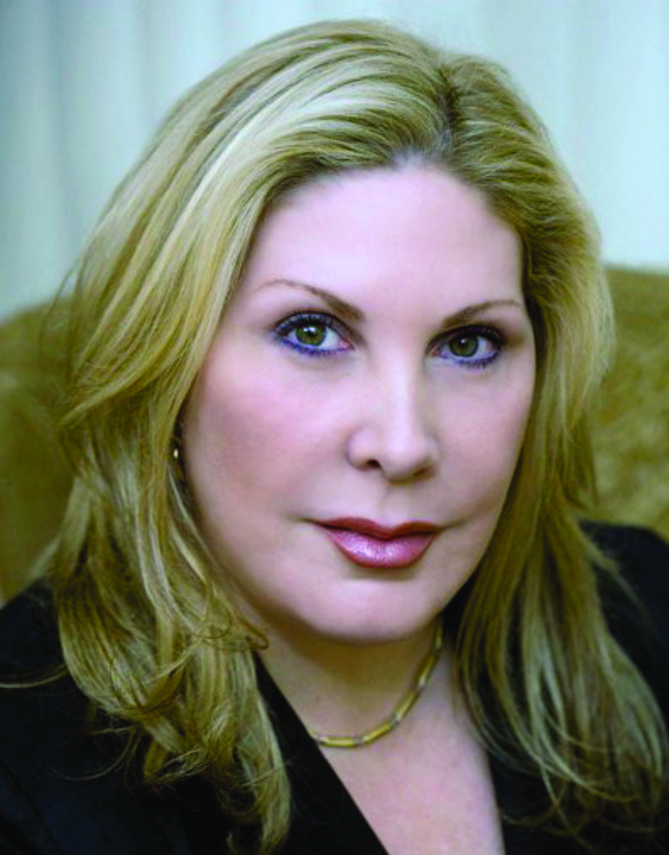 "Building your reputation with key media outlets takes time and it won't happen overnight. Work towards developing long-term relationships with a wide range of media professionals including beauty editors, freelancers, bloggers, producers and researchers. A big mistake practitioners often make is to dismiss a blogger or beauty assistant as not being worthy of their time. The beauty assistant of today is the beauty director of tomorrow. If you treat media professionals with respect and help with their stories (even if you don't end up being quoted), they will come back to you again when they have something better for you. The operative word is credibility; it's okay to say, "I don't know" if you are not sure, but go the extra mile and point them in the direction of someone who does know. That strategy will really pay off in the end."
Wendy Lewis, president of Wendy Lewis & Co Ltd and editor in chief of Beautyinthebag.com