With free CPD points available and 2,000 delegates expected to attend ACE 2016, we look at the comprehensive free clinical agenda and describe what's in store on April 15 and 16
Delegates will have access to a comprehensive free clinical agenda consisting of professional speakers and high-quality content at the Aesthetics Conference and Exhibition (ACE) 2016 on April 15 and 16. Alongside the premium Conference programme, which comprises eight sessions on key anatomical areas, the free clinical agenda will allow professionals to enhance their practice clinical skills and gain CPD accreditation within the Expert Clinics, Masterclasses and Treatments on Trial agendas.

Expert Clinics
Two dedicated workshop areas in the Exhibition hall will host the Expert Clinic agenda, which will encompass free practical sessions run by top aesthetic experts, demonstrating their best techniques in order to maximise treatment outcomes. With a new layout and improved audio system for an optimal learning experience, the Expert Clinics are the perfect place to strengthen clinical knowledge and ensure you're up-to-date with everything that's happening in the industry. Special sponsored sessions will take place over the two days and will include presentations from industry specialists supported by Rosmetics, Naturastudios, AestheticSource, AesthetiCare, 3d-lipo, Fusion GT, BTL Aesthetics, Healthxchange, Syneron Candela, Medico Beauty, SkinCeuticals and Lynton Lasers. AestheticSource will host cosmetic and dermatology nurse practitioner, Anna Baker and dermatologist Dr Sandeep Cliff, who will be presenting on how to boost sales of cosmeceutical products with multitasking, in-clinic techniques.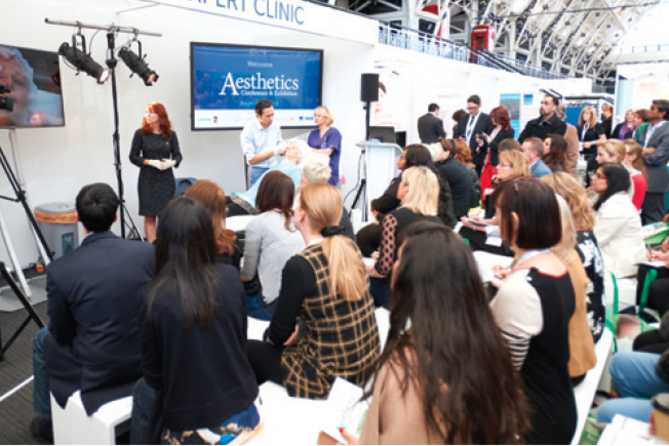 AesthetiCare will sponsor a unique session on how to get natural results through non-surgical face and eye lifts using radiofrequency by surgeon and aesthetic practitioner Miss Sherina Balaratnam. 3D-lipo Ltd will be sponsoring a stimulating presentation by consultant cosmetic surgeon, Mr Paul Banwell on the benefits of the latest developments in non-surgical facial rejuvenation and lifting using high intensity focussed ultrasound (HIFU) multi-technology devices. Fusion GT will sponsor two sessions by aesthetic surgeon Vanessa Patrizi, who will discuss thought provoking concepts on non-surgical blepharoplasty and non-invasive face lifting. Delegates will be able to hear from aesthetic practitioner, Dr Galyna Selezneva, sponsored by BTL Aesthetics, and SkinCeuticals will support discussions by dermatologist, Dr Firas Al-Niaimi. Healthxchange will also sponsor an in-depth session by cosmetic doctor, Dr Johanna Ward, on technology for non-surgical face-lifts and collagen remodeling. As well as this, Medico Beauty will sponsor interesting discussions by its managing director Aysha Awwad. Through the Expert Clinics, delegates can benefit from in-depth presentations and thoughtprovoking discussions from other leading aesthetic professionals and experts. A talk on facial lifting and slimming with botulinum toxin will be led by dental surgeon and aesthetic practitioner Dr Victoria Dobbie, who will provide top tips for patient selection and technique, as well as consent advice in her facial beautification and rejuvenation dedicated session. A discussion on optimising facial harmony will be delivered by dental surgeon and aesthetic practitioner, Dr Souphiyeh Samizadeh, who will highlight different skeletal patterns and explain how to treat the face, respecting proportions and patterns to obtain a natural effect. A presentation on surgical versus non-surgical options for the face will be delivered by consultant plastic surgeon, Mr Adrian Richards, who explained delegates will get an insight into facial ageing, how and when this occurs and the possible treatment options during his session, where he will be supported by aesthetic nurse prescriber, Mel Recchia. "I will be discussing the MACS facelift procedure as a surgical solution to facial ageing," said Mr Richards, adding. "Most notably who is suitable, the specifics of the procedure and the expected results following surgery. Mel Recchia will be discussing nonsurgical treatment options, specifically the use of botulinum toxin and dermal fillers, as well as discussing new techniques and effects on the ageing face." The session will also include an unmissable live demonstration, which Mr Richards said is extremely important to aid learning and understanding of the theory. "The demonstrations show practice in action and enable delegates to put questions to presenters as they are administering treatments. It also allows delegates to gain a greater understanding of facial assessment which we consider an important aspect of our own training courses," he said. "There is a wealth of experience, knowledge and information available at the Expert Clinics for delegates to pick and choose which is most relevant to them. It is also an excellent opportunity to network with like-minded professionals and share learning experiences," he concluded. Delegates will have the opportunity to gain in-depth knowledge on non-surgical nose reshaping from facial cosmetic surgeon Dr Julian De Silva, who will demonstrate the latest techniques and beautification treatments to establish facial proportions and aesthetics. How to optimise patient results using a multidisciplinary approach will be examined in an Expert Clinic session by Miss Balaratnam. Attendees can expect to be presented with a selection of clinical case studies to illustrate the role of topical skincare, radiofrequency technology, botulinum toxin injections and full-face revolumising using dermal fillers, followed by a live demonstration using the Juvéderm Vycross range of dermal fillers. "ACE 2016 is a valuable opportunity for practitioners to gain knowledge and skills about different aesthetic treatments and techniques," said Miss Balaratnam. "Our profession is all about continued learning, and I am looking forward to presenting and sharing my approach to facial rejuvenation, hopefully helping delegates to learn something new." Practitioners can attend aesthetic practitioner Dr Lee Walker's presentation on lip augmentation, which will include a demonstration and talk about the first motorised cordless HA injection device. Aesthetic practitioner Dr Sangita Singh, who hopes to provide insight on how to recognise the warning signs of patients not to treat, will lead interesting discussions on managing 'red flag patients'. An overview of the extensive range of laser treatments available for the skin will be presented by consultant dermatologist Dr Daron Seukeran, who will discuss the use of lasers for hair and tattoo removal, acne, scars, rosacea, skin resurfacing and laser skin rejuvenation. Talks on hair transplant techniques, anatomy and physiology will be conducted by cosmetic surgeon Dr Sotirios Foutsizoglou, who will describe the hair cycle and follicular anatomy, with a focus on common hair restoration techniques, the traditional strip surgery and the follicular unit extraction technique. Senior researcher in skin biochemistry and physiopathology, Dr Chiara de Luca, will lead a presentation focusing the power of non-aggressive ingredients to ignite the skin's natural immune system and Baker and Dr Cliff will present a second Expert Clinic session in collaboration with Dr Mustafa Varcin on the future of cosmeceuticals. As well as this, delegates can expect a comprehensive presentation by Dr Sarah Tonks, Dr David Jack and Dr Kishan Raichura on the multiple approaches to lower face treatments.

"I come to ACE specifically to see doctors that I respect, to see certain lecturers, and I've also come here as an opportunity to network." - Cosmetic doctor
Masterclasses
The Masterclass presentations are to be showcased in dedicated rooms in the gallery and will demonstrate the best practice methods with the latest products, providing delegates with invaluable product guidance. Galderma will host a Masterclass on periorbital rejuvenation with hyaluronic acid fillers. During the session, consultant oculoplastic surgeon, Mrs Sabrina Shah-Dasai, will discuss the anatomical basis of peri-orbital rejuvenation and will highlight the importance of choosing appropriate fillers, correct injection techniques and how to maximise aesthetic outcomes. HA-Derma will also be supporting a Masterclass session led by plastic and aesthetic surgeon, Professor Daniel Cassuto, along with dermatologist, Professor Hema Sundaram and HA-Derma's UK lead trainer and aesthetic practitioner and dental surgeon, Dr Irfan Mian. Sales and marketing manager, Iveta Vinklerova, said HA-Derma was delighted to be featuring a Masterclass session at ACE for the first time. "ACE is giving us a fantastic opportunity to position our products amongst the leading brands within the industry. We are equally excited to sponsor our Masterclass, which will complement the conference programme and provide important educational content for the delegates." Other top medical aesthetic companies, including Zeltiq, who will support cosmetic practitioner, Dr Sach Mohan, will host a number of other leading professionals demonstrating how to use the most popular products and treatments, while discussing the best ways to incorporate them in to daily practice. Each 90-minute Masterclass will allow practitioners to build on their skills and understanding through informative and focused guidance. Practitioners are encouraged to take advantage of this free, innovative content.

Treatments on Trial
Delegates are sure to benefit from attending the Treatments on Trial on Saturday April 16 in the gallery, where engaging debates and discussions on the latest products will take place. The event, which is an exciting new feature of ACE, is supported by BTL Aesthetics, Lumenis and Syneron Candela, and will focus on body contouring and weight loss. Delegates will also have the opportunity to learn how and when to use the latest treatment offerings and directly compare these to discover the best options for their practice. "ACE is an important event in our conference diary and gives us the ideal opportunity to meet with medical practitioners and showcase our technology," said Syneron Candela marketing manager, Dianne Burkhill. "This year, we have chosen to sponsor the Treatments on Trial session as we believe it's important that delegates attending the event have the opportunity to hear about the latest treatments available, so that they can make informed decisions about what will best suit their business needs," she said. Director of BTL Aesthetics, Lee Boulderstone, said he is thrilled to be a part of this new agenda at ACE 2016. "BTL Aesthetics are delighted to sponsor Treatments on Trial at ACE this year. With such a huge amount of products available and the deregulation of some aesthetic devices in 2010, it can be difficult for practitioners and business owners to make informed decisions as to what devices to invest in. As a company, we are committed to providing superior technology to practitioners, and the introduction of Treatments on Trial means that all companies who are involved can provide their own clinical data and results to the aesthetic market, and delegates can be confident that the products on show are proven to be both safe and efficacious," he said.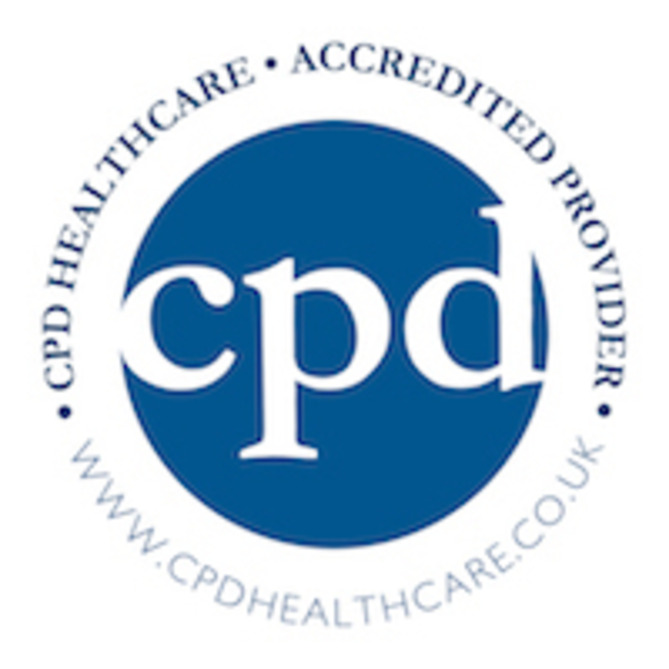 Free CPD accreditation
Practitioners are urged to make the most of the free, informative clinical content offering at ACE 2016, and utilise this opportunity to gain more product and industry knowledge, as well as CPD accreditation. To access the free Expert Clinics, Masterclass and Treatments on Trial agendas, practitioners can register online. Once registered, they can also choose to purchase the premium Conference Pass for a full and comprehensive learning experience. Through this free registration, delegates can also attend the Business Track, to learn the latest in business industry knowledge. The Aesthetics Conference and Exhibition 2016 is expected to attract 2,000 practitioners and industry personnel from across all areas of the aesthetics field. There are 50 CPD points available over the two-days, so be sure not to miss out on this key event in the professional calendar.

To gain access to the free clinical sessions, including the Expert Clinics, Masterclasses and Treatments on Trial, as well as the Business Track, practitioners can register online for free at www.aestheticsconference.com