Dr Sherif Wakil, a cosmetic doctor and hair transplant surgeon at the Royale Skin Clinic, says the number of patients attending his clinic for hair loss therapies is increasing.
"Over the past 10 years, hair loss treatment has grown dramatically. The recession meant a lot of redundancies, and men in their late 40s or 50s or even 30s [with hair loss] look much older than their age. These people have found themselves competing with a younger generation who have hair on top of their head and skin that looks better. At a disadvantage, these guys started having Botox and fillers, and Platelet Rich Plasma (PRP) injections for hair loss."
Dr Wakil suggests that there may be another reason for the increase in demand. "In the past, people depended on shampoos or moisturisers. But numbers have increased because patients understand that other treatments are now available, both surgical and non-surgical." A similar explanation is offered by Dr Britta Knoll, president of the German Society of Mesotherapy, "There's growing interest because of more information regarding the possibility of treating these forms of hair loss with mesotherapy," she says.
According to Mr Michael May, a specialist surgeon at the Wimpole Clinic, as awareness of new procedures has grown, so too has public confidence. This, he believes, has not only encouraged more patients to visit clinics, but has also prompted more clinics to open.
The initial consultation
Dr Wakil, whose treatment of choice is PRP and AQ growth factor, explains his approach: "I undertake a hair analysis and a full history. I examine the patient's hair under a microscope and a special camera. This gives an indication of how many hairs a patient has per square centimetre, and their hair loss. Then I test the hair at the back of the head and check the health of the scalp to see if there's dandruff or other problems, such as psoriasis.
"The history is very important, it gives an indication about the type of alopecia the person has. There's an obvious relationship between general health and hair loss, so I look to see if there are any underlying problems. If so, I advise that these are addressed before treatment starts. I also ask about any family history. Then I examine the patient and ask about any earlier treatments and whether these made any difference."
Dr Knoll, who sees around 20 patients a week, explains the protocol of mesotherapy treatment to her patients and details the ingredients. She checks for severe autoimmune disease and whether patients have allergies to the ingredients or signs of infection on the scalp. She also takes photographs for comparative purposes.
She explains, "First we do an examination and take a medical history – we need to know what kind of treatment has been carried out before. We also need to know if there has been a laboratory check and everything is okay with the blood and hormones. We clean the skin and give a mixture of specific bio revitalisers that are composed for mesotherapy."
CEO of Dermagenica Dr Gabriela Mercik, who typically uses the Dermaheal HL hair growth programme containing nano-peptides before hair transplants, to improve hair condition, establishes the pattern and type of hair loss, the level of vitamin D and the patient's genome to diagnose the problem.
Mesotherapy treatment
First described by the physician Michael Pistor, mesotherapy is an injection treatment that nourishes layers of the skin where there is cell repair and growth. Treatment is primarily carried out on the top of the head and only works if the hair bulbs are still alive.
Compared to other techniques, Dr Knoll finds that the main advantage of mesotherapy is that it is a gentle treatment, involving little pain. "We very rarely see any side-effects. Patients may have some bruising or itching, and if there are only a few hairs left they must take care not to go out in the sun – micro-injection points create hyper-pigmentation when in contact with the sun.

Patients have to cover their heads and wash their hair before they come for treatment but then avoid washing or colouring for three days after." Dr Knoll explains that the treatment protocol is once a week for six weeks and then monthly. Although a long-term treatment, individual sessions take less than five minutes, making it convenient for most people. Whilst the long-term nature of the therapy might put some patients off, Dr Knoll has found it produces very good results that regenerate the hair scalp and fight against the atrophy of the hair bulb; she encourages her patients to follow through with the procedure, saying that 80-90% of those she sees are happy with the results.
With many mesotherapy products on the market, Dr Knoll and others are clear that practitioners looking to use them should find a good manufacturer, a good product to inject and use the right technique. But, as a note of caution, Dr Wakil advises patients and practitioners to be careful what they use, emphasising, "Not everything does exactly what it says…"
Dr Knoll explains that she finds Toskani products produce the best results. However, she adds, "There are other products on the market – some practitioners undertake the treatment with PRP, which has good results too – but in my opinion there is more preparation work. By contrast, mesotherapy is quicker and very effective. The first results may be after three or four treatments; initially patients may see less hair loss, then after around two months new hair appears. Initially small or weak, by the next month they will be stronger and thicker with good volume."
Asked if there are there any patients unsuited for the procedure, Dr Britta explains, "In the case of total hair loss in males the alternative is a hair transplant. In patients with total or sub-total hair loss caused by alopecia areata that's very difficult to treat, we do a natural holistic treatment for the immune system to try to get it functioning normally."
Another mesotherapy solution, Dermaheal is a simple non-surgical treatment comprising a series of shallow injections in the scalp that, according to Dr Mercik, can be repeated for several trials without adverse effects or complications. "The two-pronged approach of stopping hair loss and stimulating hair growth makes it a complete", she says. She describes it as, "A treatment that can be performed before hair transplants to improve hair condition and wound healing; it shortens the downtime after transplants. It can also be used for women with greasy hair because the treatment improves the pH of the scalp.
Furthermore, Dermaheal blocks the conversion of testosterone to dihydrotestosterone (DHT) in the scalp and delays the process from anagen (hair growth) to catagen (cessation of growth)." The procedure is supported by the use of shampoo and conditioners that contain nano-peptides. In the first month there is a set of weekly injections followed by three bi-weekly sets of injections.
A top-up of one set of injections is recommended after six months although, according to Dr Mercik, "One course of treatment will generally improve the patient's hair to the desired extent." She explains, "The injection protocol is based on findings that suggest specialised nano-peptides act as growth factors in the applied areas and this counteracts the gradual reduction of endogenous growth factors."
Asked what advice she would offer other practitioners, Dr Mercik counsels, "The best treatment is the least invasive. Simplicity not only benefits the patient but also the practitioner, since you don't have to buy expensive equipment and lasers. In my opinion, because the market changes so quickly, it's best to invest in a product with a proven track record in order to minimise your risk."

Hair transplant surgery
As Dr Wakil explains, "Sometimes hair transplant surgery is a must if a practitioner is to meet a patient's expectation. However, even in these cases, improving the quality or prolonging the life of existing hair with other non-surgical treatments can help, meaning a shorter hair transplant session."
According to transplant surgeon Mr May, the current situation is positive. "We've been through some fairly tough times but things seem to be getting a bit better now," he says. Typically seeing seven or eight cases a week, he believes that the success of the procedure is due to the fact that people believe it is a worthwhile procedure to undergo.
Mr May uses two extraction methods and advises each patient what would be best: either Follicular Unit Extraction (FUE), where a group of two or three hairs are taken out individually using a small 1mm punch, or Follicular Unit Transplantation (FUT), where a narrow strip is taken from the back of the head. From a patient's point of view, although it is more expensive, FUE offers the advantage of no downtime and no scarring at the back of the head, although there are often little marks and scabs where each graft is placed and, as with any minor surgery, there can be some bleeding. As there's no long-term scarring, Mr May feels it is often the most suitable procedure for younger men who may want a short haircut or to shave their scalps.
Patients undergoing FUE have a large numbers of grafts, around 2,500, and this can take as long as seven or eight hours. Whilst not a complicated procedure, Mr May explains, "Every member of the team has to be meticulous in their contribution, so it does take time." But it's usually worth it: "Results are very good: we give a man a very nice, natural cover. In the years I've been doing it, hair transplants have moved from that rather strange look of 20 years ago, to being almost undetectable, which is what everyone wants."
Asked to share some advice, Mr May highlights a common professional problem: "You have to go to a clinic or join a doctor where you can do almost an apprenticeship. This isn't easy. As it stands at the moment there's no formal training for doctors in most cosmetic procedures – you have to get someone to show you how to do it or assist someone."

Platelet Rich Plasma (PRP)
The treatment of choice for Dr Wakil is PRP. "It's something that has been around since the 1970s and was first used in 1987 in an open heart surgery procedure to promote healing," he explains.

"The platelet has growth factors and each growth factor helps in cell regeneration of a certain place in the body," explains Dr Wakil. "I don't think it's as precise as it could be, but we know more now and scientists are able to reproduce the specific growth factor that helps the hair follicle and offer it as a hair solution to use at home."

Dr Wakil usually combines PRP with AQ growth factor. "The response varies: some patients come and they're thrilled; with others, results take a little more time. There's no rule to how fast hair will grow. The most remarkable thing I've seen is with patients who lose their hair constantly: when they wash it, when they sleep, when they brush it. The first thing they tell me is that their hair has stopped falling out. That's what I want to hear when they come back."


As far as long-term results are concerned, Dr Wakil explains, "Hair in men aged 30 plus is under constant pressure. I try to avoid the need for a hair transplant. I make patients aware that it's not like having a 'nose job'; I'm not fixing a nose that's going to be fixed forever."
Dr Wakil prefers PRP to mesotherapy and sometimes combines it with carboxytherapy as part of his total "attack theory". As he explains, "The problem with mesotherapy is that it's the practitioner's responsibility to check what's in the cocktail. Every company comes up with a solution, but you need to investigate this because your patient trusts you."
One of the reasons Dr Wakil enthuses about PRP, he explains, is that, "It's extremely safe and requires little aftercare. The important thing is to advise patients not to drink alcohol the night before or take aspirin – these thin the blood and can cause the patient to bleed a little more. Afterwards I tell patients not to touch their hair until their hands have been properly cleaned. The only thing I worry about is the risk of infection in a patient who's immunecompromised. The procedure is very sterile, but with an immune-compromised patient you can actually create infection with the smallest amount of bacteria in the air. For this reason I don't treat immunecompromised patients."
Dr Wakil's advice to his peers is to find the cause of the hair loss. "This is very important because you won't get good results otherwise. Secondly, take a proper history and immerse yourself in hair loss treatments. For some, it's something extra they do in a clinic, but it's actually a whole world. So if you want to do it, do it properly and benefit your patient by offering different treatments. If you're just using one treatment your patient may miss the chance of having thick hair. A good medical practitioner is one that, if they don't know something, they refer it to a colleague. My first priority is the patient. That's my first and most important principle. I think we should all act in this spirit."

Medical tattooing/permanent makeup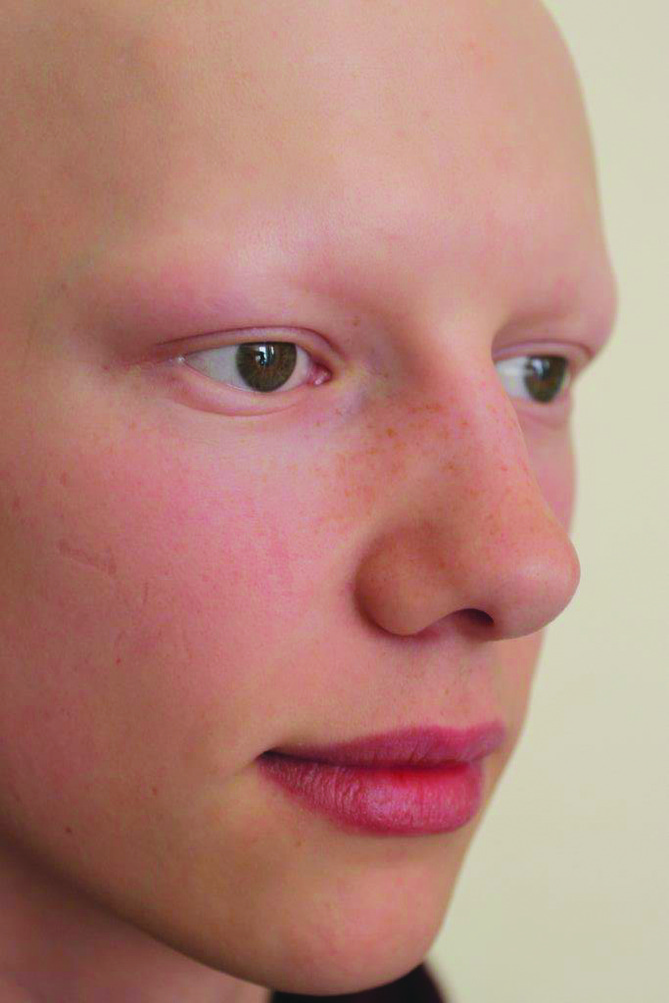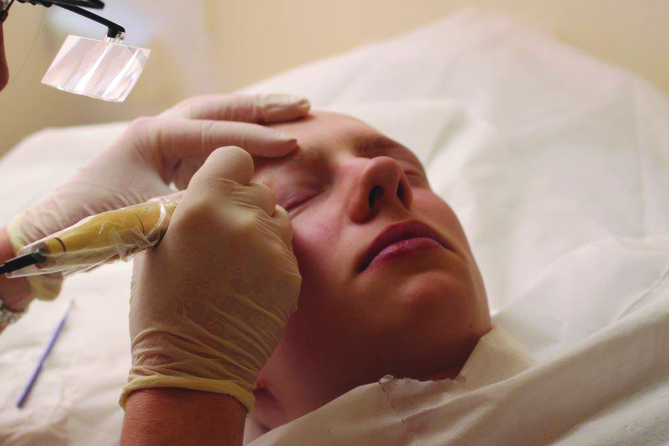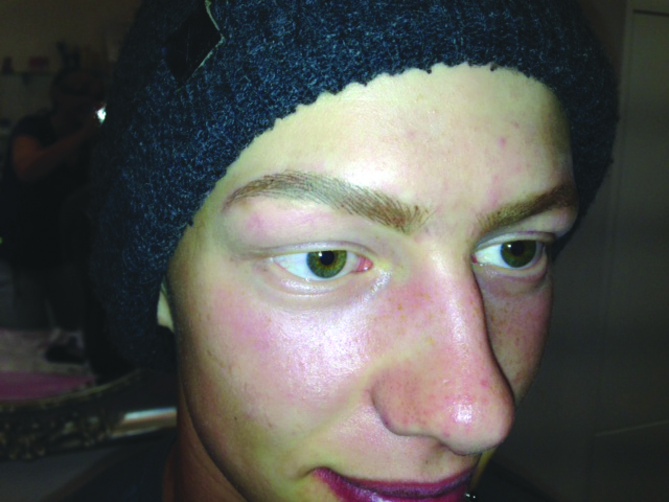 Tracie Giles is a London-based medical tattooist. Although her work also includes permanent cosmetic makeup, she treats patients with alopecia, those undergoing chemotherapy, and people with distressing hair pulling disorders. Tattooing eyebrows, but not the scalp, Ms Giles uses a normal cosmetic pencil, or uses pigment and a very fine paintbrush, to draw symmetrical eyebrows before applying a gentle topical anaesthetic to the area.
Ms Giles then tattoos the area using an acupuncture needle and/or permanent make-up needles to create a 3D effect to the eyebrow. She says that infection and allergic reactions are rare – an allergy test is performed before the process begins. Afterwards, patients are advised to keep the area clean and dry, and use Vaseline as a barrier cream.

Giles, like other practitioners interviewed, stresses the positive psychological impact her work can have on her clients. "You can empower somebody to take some control over conditions they otherwise have no control over. It's such a lovely thing when someone sits up and cries because they're so happy they've got eyebrows back again. You definitely get the feel-good factor."

The future of hair loss
According to Mr May, "At the moment we're just relocating existing hair and that's a finite resource. University departments and pharmaceutical companies are all looking for ways of growing hair using stem cells/tissue engineering – after all, it's a billion dollar product. However, it's still some time away.
This is a sentiment echoed by Dr Wakil: "We are all waiting for the stem cell research that has been going on for over 30 years; waiting for the miracle of taking hair follicles from the patient, replicating it, and injecting it into the scalp to produce hair everywhere. This is the future everybody's waiting for."