Dermatologist Dr Harryono Judodihardjo details his pioneering career in aesthetics and his delight at winning Best Clinic Wales at the Aesthetics Awards 2016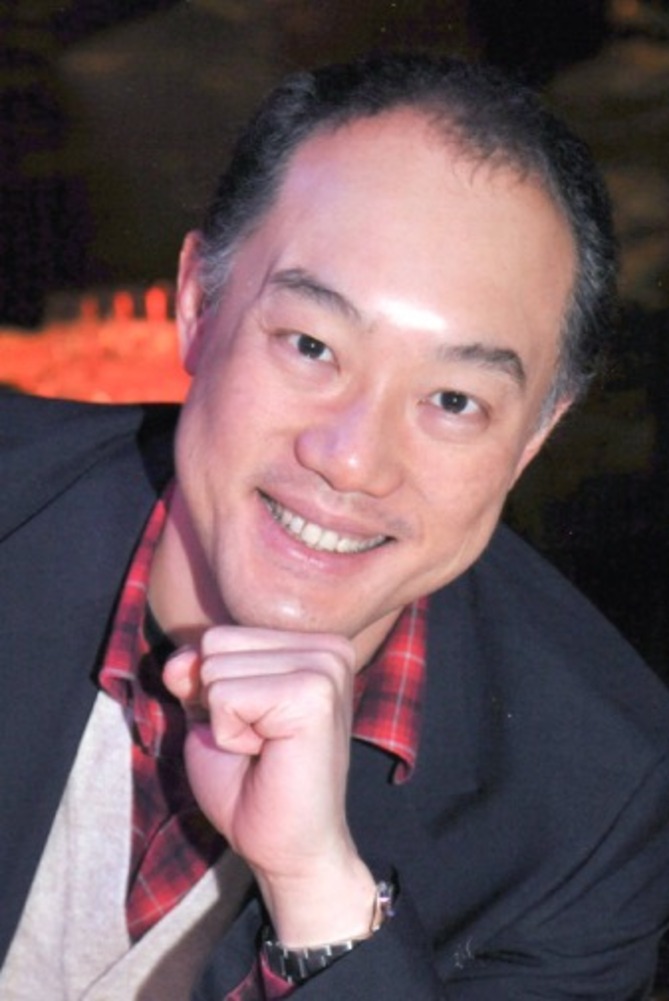 "I love being able to offer my patients the complete service"
"Starting a clinic is very, very difficult," says Dr Harryono Judodihardjo, who founded Cellite Clinic in Cardiff 18 years ago. "We were losing money initially and it took about 18 months to break even," he explains.
Now, however, Cellite Clinic is a thriving medical aesthetic business based in the centre of the Welsh capital; offering everything from injectables to body contouring treatments and hair transplants. The success of the clinic has also led to it being recognised as Best Clinic Wales at the Aesthetics Awards 2016.
Dr Judodihardjo started his career as a dermatologist after completing a post-graduate in Education in Dermatology, a Master's and a PhD at the University of Wales College of Medicine, before working as a clinical lecturer.
He then began to develop an interest in medical aesthetics, explaining, "I was learning about it at conferences in America, but at that time not many dermatologists were practising aesthetic medicine." As a result, Dr Judodihardjo decided to further his knowledge, approaching experts in various fields, such as botulinum toxin and hair transplantation, to learn their trades.
"When I'd go to conferences and see someone present, I would approach that person and try to learn from them how things are done," he explains. Without the training courses that are available today, Dr Judodihardjo says this was painstaking work, but worth the effort as he is now considered one of the pioneers in the specialty.
For those just starting out, Dr Judodihardjo advises, "Start with the most common procedures first, such as toxins and fillers to build your patient database. Then ensure you can do these procedures really well; practise them hundreds of times so you build your skill. Aesthetics can be a very unforgiving specialty – if you make a mistake you can lose a patient or potentially face litigation – when you have built your confidence only then should you start to introduce new treatments to your patients."
Coming from a dermatological background has been a great advantage to his aesthetic career says Dr Judodihardjo, explaining, "I know the skin really well, not just from the disease point of view, but also the histology, which enables me to offer additional services to my patients and thoroughly understand how a treatment will react on the skin."
For Dr Judodihardjo, his favourite aspects of clinical practice are the use of botulinum toxin and dermal fillers, however he notes that he enjoys performing all types of procedures and helping patients achieve their goals. "Not everything can be treated with toxin and filler so I love being able to offer my patients the complete service and take an interest in the person as a whole," he says.
Appealing to such a wide range of patients is not easy though, he notes, emphasising that practitioners shouldn't simply rely on traditional marketing activities. "There can still be a lot of mistrust in aesthetic medicine, but over the years I've managed to win the trust of my patients and they have told their friends and family members about the clinic. Word-of-mouth referrals are so valuable," he says.
That trust ultimately led to Cellite Clinic becoming an award-winning practice in 2016. "Winning the Aesthetics Award for Best Clinic Wales was a very pleasant surprise for me," Dr Judodihardjo says, explaining, "We were just enjoying our dinner and catching up with friends before our name was called – it was a really great feeling!" Dr Judodihardjo says he would encourage everyone to enter the Awards, "It does take some time to fill in the form, but it's a good time to celebrate your strengths and reflect on your weaknesses so you can improve for the following year. Give it a go, it's a fun and very glamorous night!"
With a successful career behind him, Dr Judodihardjo is now working towards his next big project – opening a clinic in London. "I've wanted to do it for a long time, but my children were young," he explains, adding, "They are old enough to look after themselves now so I can dedicate more time to this project."
While he acknowledges that it won't be easy, with the experience and knowledge of running an award-winning clinic in Wales, Dr Judodihardjo says he is confident in his abilities and excited to get started!
What treatment do you enjoy giving the most?

At the moment, I'm really excited by the skin rejuvenation results that can be achieved with the new Tixel device. It's a machine I can switch on all day and treat almost everyone who walks into my clinic, as there is hardly any downtime and it can treat all skin types safely.
What's your industry pet hate?
My industry pet hate is actually the word 'industry' – it drives me nuts! I hope that before I die we will refer to aesthetic medicine as a 'specialty'. 'Industry' just seems too focused on money and getting rich quickly, and I really don't like that.
Do you have a motto or ethos that you follow?
The motto I have for myself is one that is used by all doctors – 'do no harm'.
What aspects of medical aesthetics do you enjoy the most?
How happy I can make patients. When I was working in the NHS, we could only spend 10-15 minutes with patients, whereas I now spend 45 minutes with a patient. We listen to them properly and offer them results that can be life changing!