"If you put patients at the forefront, then success does follow" Aesthetic nurse prescriber Mary White shares her love for lasers and injectables and explores how technology has developed over the years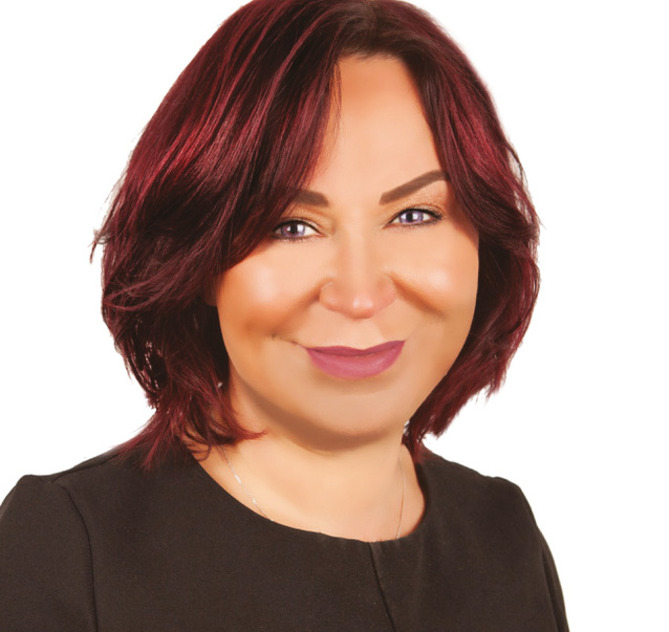 As a Midlands girl born and bred in Solihull, aesthetic nurse prescriber Mary White says she is proud to not have ventured too far from home, running and owning an aesthetic clinic in Droitwich Spa since 2001.
"I have always been interested in science and medicine so expected I would have a career with a medical background. I did my nursing training in Redditch and graduated in 1991, before working for a while as a paediatric nurse. I also went to nurse in Germany as I spoke German and was interested in travelling whilst I was young," White reflects.
When she returned to the UK in early 1993 she wanted a change from nursing. She explains, "I had no job and I spotted an advert in the paper that was looking for a nurse to run a laser clinic in Birmingham. There was no experience necessary and full training was provided so I applied and miraculously got the job, which was a surprise because I had no experience in laser dermatology and was only about 23 years old. This really was the epiphany of my career developing into laser and dermatology treatments, which I've specialised in ever since."
White says that the nineties was an exciting time to be entering the aesthetics field. She recalls, "It was the very early stages of laser being introduced into the UK for treatments like tattoo removal. I used the very first Q-switched Nd:YAG lasers to come to the UK, which was a turning point for tattoo removal because, before this, removal was impossibly difficult. It was very exciting and nobody else was doing it – it was very much a 'learn on the job' kind of thing. When I started using lasers there was also no such thing as laser hair removal – in about 1995 I was involved in clinical trials at our clinic using an old ruby laser, which was painstakingly slow. Then I did trials using Candela lasers, which were much faster, before we also started using them for thread veins; it was all very exciting and very new."
In 1996, White learnt how to inject dermal fillers, which at the time were made of bovine collagen.
She says, "We used to have to do skin tests beforehand because about 3-4% of patients were allergic. The big turning point for dermal fillers was Restylane, as this was made of hyaluronic acid, which I started using in about 1998." White worked in several clinics, including Lasercare Clinics (now sk:n) and Harley Medical Group performing laser and facial aesthetics treatments. In 2001 she became a laser trainer for Cynosure and Candela, as well as opening Outline Clinic in Droitwich Spa.
"I wanted to work for myself because I thought it would suit my family life and enable me to work less with more flexible hours. Of course, I was kidding myself because I have worked more owning my own business than I would have ever done for anybody else, but I have loved it," she says
The challenges of owning your own aesthetic practice in the early 2000s were very different to those of today, White acknowledges. "The main one was that there was no patient awareness about the industry, the treatments or the possibilities. If you told people what you did they would raise their eyebrow at you – back in the day when people could raise their eyebrows! – and they would have no clue what you were talking about. Now, everybody has heard of fillers, for example, so it can be much easier to get patients," she explains.
When asked what her greatest achievements are, White says, "I'm very proud to be an employer – I have a fantastic team and together we all strive to keep the clinic progressing and I'm very proud of that. Our clinic is also registered with the Care Quality Commission, which I think is important to illustrate commitment to patient safety and helps staff to understand the importance of good care. I am also extremely proud to have won The John Bannon Pharmacy Award for Best Clinic Midlands and Wales at the Aesthetics Awards last year. This was absolutely incredible, probably one of the highlights of my career as it was great to be recognised even though there are so many other and much bigger clinics out there – I was hugely proud."
White adds that she is thrilled to be an Aesthetics Awards Finalist once again this year for her region, and her team are in the running for the Clinic Reception Team of the Year Award.
White's word of advice for others getting into aesthetics is, "Play 'the long game' – it's not going to be a get rich quick overnight scheme – which I think a lot of people believe. If you treat people properly, act ethically and put your patients at the forefront of everything that you do, then success does follow."