Miss Rozina Ali discusses her career influences and how an interest in slowing down the signs of ageing led her into medical aesthetics
"You must be sure that you are 100% committed to your work in order to have a fulfilled and happy professional life"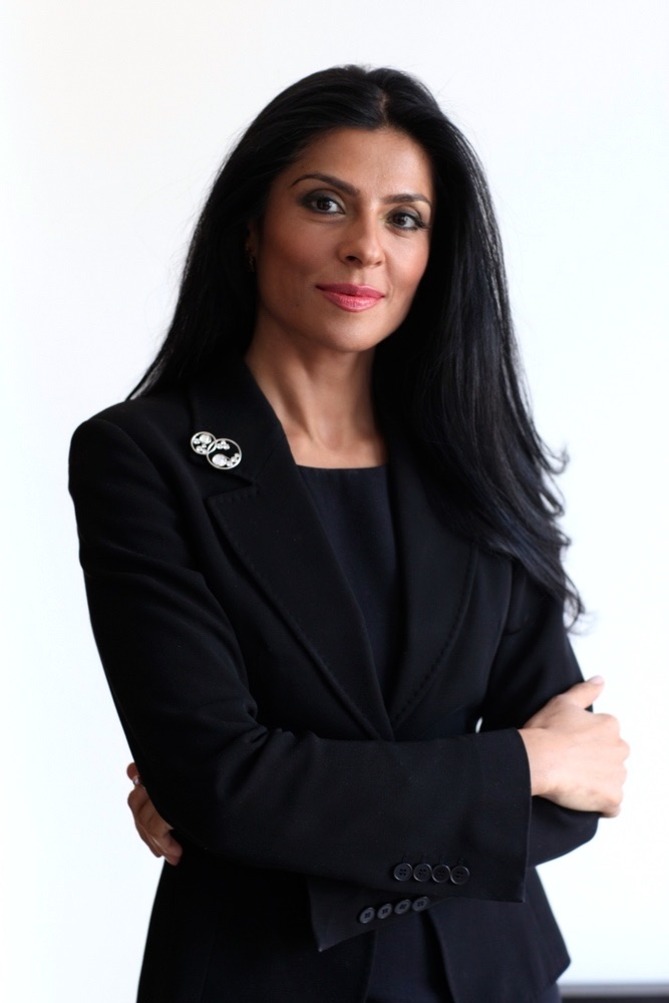 Raised in a working class family in inner-city Liverpool, becoming a reconstructive surgeon may have initially seemed like a challenge for Miss Ali. Now, based at the Norfolk and Norwich University Hospital and the Cadogan Clinic in Chelsea, she reminisces about the encouragement she received from a young age to pursue her career. "I was just a child when I told my family and school teachers that I wanted to become a surgeon," she says, "no one ever said, 'no you can't' or 'that's too difficult' – the school was supportive, my family were encouraging and I was never faced with any obstacles I couldn't overcome in making my dream come true."
In 1989, Miss Ali graduated from the University of London with a first class degree in BSc Anatomy. She then went on to graduate from St Thomas's Hospital Medical School in 1992, before gaining a Fellowship of the Royal College of Surgeons in 1996. One of Miss Ali's first surgical jobs was working alongside a colorectal surgeon at the Queen Mary's Hospital in Sidcup, who guided her first steps in carving a career in plastic surgery. "The surgeon I was working with said I had a 'good pair of hands', and advised I go into plastic surgery." Subsequently, she moved on to a stand-alone plastic surgery unit in Billericay, where she worked for an initial six months as a senior house officer. "It was here I was told that if I was serious about becoming a plastic surgeon, I needed to demonstrate my commitment with specialist training and academic research."
Miss Ali embarked on study and microsurgery training at the Centre for Cutaneous Research in London, before registrar training, including stints in Hull, Wakefield, Chelmsford and The Royal London Hospital. She also undertook craniofacial training at the Great Ormond Street Hospital. She proclaims her hallmark as being 'dedication and focus' and went on to win scholarships, including the Steven Kroll Scholarship in Belgium in 2004, which allowed Miss Ali to further train in perforator flaps and breast reconstruction work, and the International Microsurgery Fellowship in 2007, to study microvascular reconstructive surgery in Taiwan for a year. "I was very much living a student existence, even though I was grownup and a plastic surgeon trainee. My life was very much about clinical research, writing papers, editing books and living the life of a trainee in the Far East. It was wonderful; I loved the intensity, the innovation, and the sheer excitement. It was a truly fantastic time in my professional life!"
It wasn't until 2008 that Miss Ali began her career in medical aesthetics. She explains, "I think on a professional level, my interest in aesthetics was about demand, as there was lots of it. The appeal of treatments was rising and I was able to offer the relevant procedures; on a personal level, it was about curiosity and a deep interest. Amongst many other questions I had, I wanted to learn whether it is actually possible to slow down the physical appearance of ageing. When I began to explore, I realised that the narrow path I was following led to a massive and varied industry."
As well as presenting at conferences, including the annual Aesthetics Conference and Exhibition (ACE), Miss Ali has also had the opportunity to explore other fields, which have stemmed from her career in aesthetics and reconstructive surgery. She enjoyed television success in the 2012 BBC Horizon documentary 'The Truth About Looking Young' and Channel 4's 2013 six-part series 'How Not To Get Old'. "At first, I felt incredibly nervous and anxious. I was lucky that the first thing I did with the BBC was scripted!" she explains, "Doing 'How Not To Get Old' was unscripted, which I found more challenging since it was about my personal style and practice. However, I was relieved when I would get respected plastic surgeons approaching me after they had watched the programmes saying, 'Yes, that's how I do it' or 'I'm glad that you do it my way'. It was reassuring for me and it felt good to be complimented for my portrayal of the profession." For practitioners looking to explore the world of medical aesthetics, Miss Ali advises, "Only get into aesthetics if you are truly interested. It's not easy, it changes quickly and expectations often outstrip techniques or technology. You must be sure that you are 100% committed to your work in order to have a fulfilled and happy professional life."
What technological tool do you think best
compliments your work?
I particularly like mesotherapy injections and using a

microneedling pen. Surgical skill is tactile, I like the way the pen

is held and its precise function allows me creativity and control.
What's the best piece of career advice that you have
ever been given?
I think, on a personal level, it would have to be from my father.

He's all about doing the right thing, for the right reasons and

doing it well. He always says, 'Follow your heart', and it's

something that I've always stuck to.
What aspects of the industry do you enjoy the most?
I think what I like most is how fast it moves. It's not an industry

that rests on its laurels; it's all about the next big thing and I

really enjoy working at such a pace.
Do you have an ethos or a motto that you work by?
'An eye for detail!' I think that everything I do in plastic surgery

and within the aesthetic industry is about attention to detail. To

be measured, proportionate and precise is an excellent ideal.