Dr Simon and Dr Emma Ravichandran detail their careers in aesthetics and explain how they have worked together to build a successful practice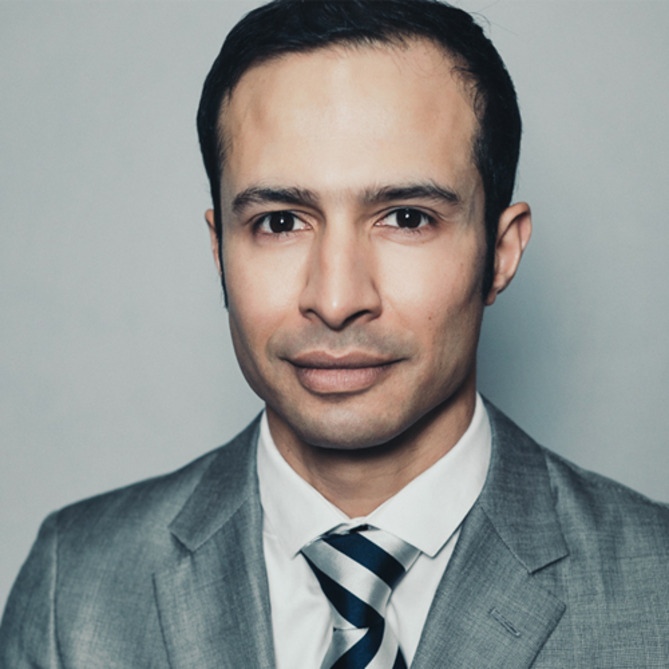 Dr Simon Ravichandran: "Always have the humility to accept you won't get it right all the time and that there's so much to learn"
"Aesthetic medicine can be a lonely specialty, as a lot of people practice on their own," says Dr Simon Ravichandran who established the Clinetix Medispa group in 2006 in Scotland with his wife, Dr Emma Ravichandran.
The pair opened their first clinic in 2011, before opening a second in 2013. "Practitioners may have very little support in terms of a peer network – they certainly didn't
have one when I began my career in the aesthetics specialty – so it was really good that Emma and I could share this experience together," he explains.
The Ravichandrans met at university in 1995. Dr Simon Ravichandran recalls their first encounter, "There was a communal telephone in the hallway of my student residence. Whilst on the phone to my mum, this girl walked past me, heading to the flat upstairs. I got off the phone, followed Emma and pestered her for about a year until she said she would marry me!"
After completing a Bachelor of Medicine and Bachelor of Surgery from the University of Glasgow in 2002, Dr Ravichandran spent several years in orthopaedic surgery, cardiothoracic surgery and accident and emergency surgery, before progressing to ear, nose and throat surgery. He notes, "It was always a specialty I wanted to do but I never thought I would manage to get into it, I got the job and eventually progressed to specialising in facial plastics."
Whilst working as a doctor in the NHS, Dr Ravichandran attended an introductory botulinum toxin course at a dental practice in Glasgow in 2006. "The initial training was pretty basic but it motivated me to find out more and more about the topic," he says, adding, "I found the whole sub-field of aesthetic medicine fascinating and found myself applying the principles I learned in aesthetic medicine to my ENT practice – both areas complemented each other tremendously."
While Dr Emma Ravichandran worked as a dentist, the couple set up their practice and worked in clinics across Glasgow on a part- time basis alongside their general medical careers, where they offered treatments in botulinum toxin, dermal fillers and chemical peels. The practice flourished and developed more quickly than either of them expected.
Dr Ravichandran explains, "We became more involved in the education, learning, training and development of the aesthetic specialty, to the point where about a year ago, it became quite difficult to run both jobs at the same time. So with a heavy heart, I made the decision to leave my NHS practice and concentrate solely on medical aesthetics."
The couple now run two Clinetix Medispas; one in the West End of Glasgow and the other in the Lanarkshire village of Bothwell.
Dr Ravichandran says their different backgrounds in dentistry and medicine enable them to combine their knowledge, to learn from each other and continually grow as practitioners. "Emma knew more about oral facial ageing than I did and there are some things that I knew more about. Constantly reflecting on our treatments and learning from each other has really helped drive us to become the practitioners that we are today," he explains.
Discussing how they run their clinics, Dr Ravichandran says, "We see our patients and address them in a similar fashion – we are unfortunately very rarely in the same clinic at the same time unless we have a complex procedure which we both want to get involved with; in which case we'll work together and have to organise a hierarchy of who is in charge and who holds the medical devices," he jokes. Working together presents great benefits says Dr Ravichandran, noting, "If I am doing a large volume replacement treatment, combining threads with a laser or a deep chemical peel, there's no better work colleague than someone who understands the treatment as well as Emma."
For Dr Ravichandran, being an aesthetic practitioner is gratifying as he sees the significant impact that non-surgical treatments can have on his patients. "The improvements in the quality of life in our patients that we achieve with a minimally invasive, comfortable treatment with minimal downtime is tremendous. It really is phenomenal how much happier we can make people feel, how we can improve their self-esteem and confidence just by a few medical aesthetic interventions."
The need for continual learning and growth to improve on techniques is the part of aesthetics that Dr Ravichandran enjoys the most. He also says that it's important to stay up to date and learn new treatments, "The one thing I enjoy right now is thread lifting, because it's a new thing. This time last year I would have said laser treatments and maybe before that I would have said mesotherapy."
Dr Ravichandran is also passionate about educating others, leading him to co-found the Association of Scottish Aesthetic Practitioners five years ago, which holds an annual conference to support the growing number of aesthetic clinicians practising in Scotland. In addition, he and Dr Emma Ravichandran run the Aesthetics Training Academy, Glasgow, for doctors, dentists and nurses to develop their skills and knowledge. He says that in their training academy, "All concepts stem from a simple question we ask ourselves, 'if we were starting again from the beginning, how would we like to be trained ourselves?'"
The process of ongoing learning and training is something he encourages those hoping to build a career in aesthetic medicine to pursue. He says, "Once you have made that decision, train and go on every single course you can go on, spend time with other aesthetic doctors, dentists or nurses, and find out how they perform treatments. Always have the humility to accept you won't get it right all the time and there's so much to learn. No one has reached the top yet, we are still climbing that mountain, so just keep going."
What's your industry pet hate?
I am concerned by the apparent commoditisation of the speciality. We are providing a professional medical service and I don't think we should be 'selling' to customers.
What's the best piece of career advice you've been given?
Enjoy every day. If you don't, then fix it or find something else to do – life is too short to something you don't enjoy.
What aspects of medical aesthetics do you enjoy the most?
I enjoy meeting my patients at their follow-up consultations and hearing them descibe how their treatments have impacted their lives. That's my biggest buzz from the work I do.
Is there anything you would have done differently?
One thing medical school didn't teach me was how to run a business! We've made a few mistakes but, in the long run, we have learnt from them and become better because of it.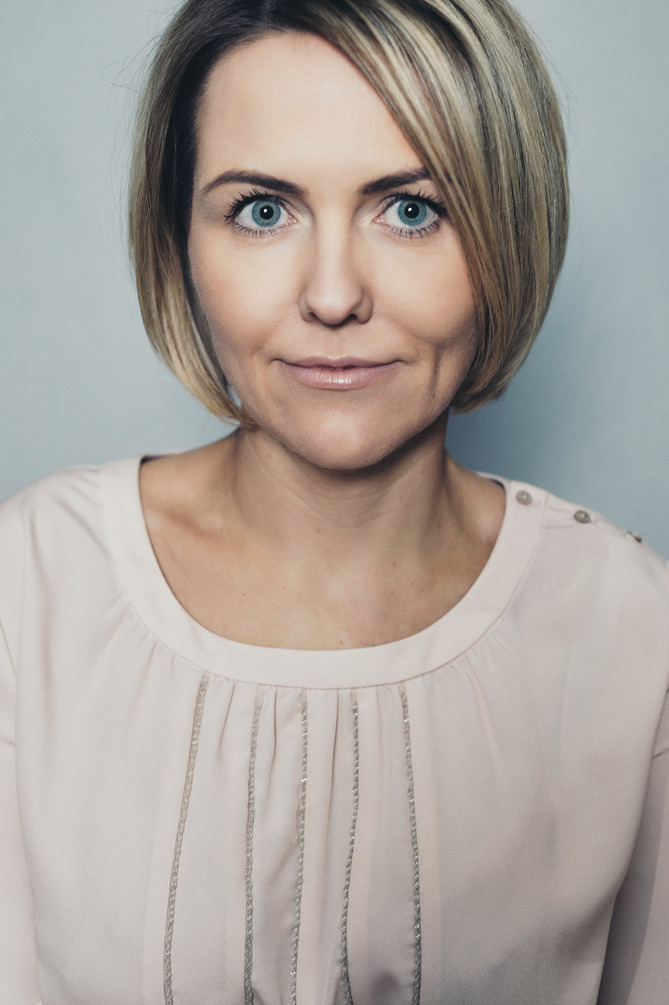 Dr Emma Ravichandran: "I think if you enjoy it, working is not a job, it's a lifestyle"
For Dr Emma Ravichandran, becoming a practitioner and co-owner of a clinic dedicated to delivering non- surgical aesthetic procedures was not part of her initial plan upon graduating as a dentist from the University of Glasgow in 2000. She explains,
"My mum had toxin injections for my wedding and afterwards she absolutely loved it and said 'Emma you can do this and you can do it for me!' I was intrigued about this area of medicine, so I enrolled to do a course. My mum still accredits my success to her requesting that glabella toxin all those years ago."
Dr Ravichandran was working as a dentist in the NHS when she went on her first botulinum toxin course six months before her husband in 2006 and says that she found it very inspiring, "I took to it like a duck to water, but I just expected there to be one course. I expected that training to be the end of it, but then I got inspired, started reading about more treatment modalities and went on an advanced training course and attended lots of conferences. I got absolutely hooked on the specialty!"
After practising aesthetics at various clinics in Glasgow and building a successful reputation alongside her husband, the pair opened their first clinic. Dr Ravichandran explains that for them, the challenge was that they were completely new to running a business, "We probably didn't have the best business acumen at that time and it was a steep learning curve. It was really nerve- wracking from the beginning, but it was basically word of mouth that spread the popularity of the clinic."
Dr Ravichandran says that she learnt that when opening a business, it is important to ensure that you are offering something unique, "The clinic was much more focused on the medical side of the specialty and, at that time in Glasgow, this was pretty unique. The other choice we made was to put our clinic on the main high street because most other clinics were set back and were very private. We said let's do something different – we also sold other treatments such as skincare, so people didn't feel as though they had to be coming in just for non-surgical treatments."
For those who are endeavouring to open their own clinic and become a successful aesthetic practitioner, Dr Ravichandran advises to, "Be enthusiastic and love the industry that you are in. People need to absolutely keep abreast of what is changing because it's progressing so rapidly that you need to invest your time in learning and keeping on top of everything that's coming out." Above all, Dr Ravichandran advises, "Just enjoy the experience because it's a fabulous, dynamic industry and you can make big changes to people's lives with your treatments. I think if you enjoy it, working is not a job, it's a lifestyle."
As well as her clinical work, Dr Ravichandran has a huge passion for teaching others. "It was not a path that I actively pursued in my career, but teaching seemed to choose me," she says. After establishing her aesthetic career, Dr Ravichandran was approached by training companies and conferences to share her knowledge.
She explains that, although daunting at first, it is an important part of her success, "Teaching motivates me to always stay at the cutting edge of the latest developments. With this understanding, I gain the confidence to develop new, safe techniques to achieve the best results." In addition, she notes that, "Teaching is always a two-way process. I love sharing knowledge and experiences and every day I learn from others to make me a better practitioner too."
While reflecting upon her life, Dr Ravichandran says that her biggest achievement is in fact her husband and three children. "From a career point of view, however, my biggest achievement is establishing a really amazing workforce in Clinetix – we have employed staff with similar attitudes to ourselves, who really strive for delivering the best patient outcomes rather than being driven by financial gain. I think that we have created a really amazing team who are invested in the business and are really happy to be there!"
What is your top tip for success?
Absolutely love your job, have a good working environment and enjoy life!
Do you have a motto that you follow?
I truly believe that you shouldn't do something unless you would do it for yourself if you were in that position.
What treatment to you enjoy giving the most?
I would still go back to dermal fillers as my favourite – I really enjoy the artistry of the treatment and that you can loose yourself in the project at hand.
How do you think the aesthetics industry will look in 10 years?
I think a lot of money will be invested into such a rapidly growing market. Regeneration treatments maybe the way forward, rather than corrective fillers. Autologous stem cell treatments would be exciting!