The major effects of PRP are derived from PRGF and TGF- ?1, which are concentrated in the alpha granule of the platelet and released during platelet activation. Both PRGF and TGF- ?1 stimulate cell proliferation and differentiation resulting in tissue formation.10
Could it be dangerous?
Although no undesirable effects have been reported, hypotheses exist as to the over expression of growth factors and their receptors related to tumour formation and dysplastic tissue. However it is thought that the circumstances leading to neoplasm growth require more continuous doses of growth factors over time than those in PRP, which degrade in seven-ten days.11 Nonetheless, the use of PRP should be avoided in patients with pre-cancerous lesions, in areas of epithelial dysplasia and those with a history of exposure to carcinogens.12
Types of kits
Several commercially available methods to obtain PRP are currently used in the clinical setting and there are many kits, centrifuges and vials available. The centrifugation process should be sterile and suited to platelet separation without lysing or damaging the platelets. Not all systems have been created to produce sufficiently viable platelet and this has led to criticism regarding the efficacy of PRP. When anti-coagulated blood is centrifuged, three layers form due to the differing densities of the blood components; the bottom layer consists of red blood cells, the middle of platelets and white blood cells, and the top plasma layer.3 It is important to reduce platelet fragmentation during centrifugation. Integrity of the membrane can be preserved by the use of acid citrate dextrose type A anticoagulant and low gravity forces during centrifugation.4 Dr Daniel Sister, anti-ageing and hormone specialist at BeautyWorksWest and pioneer of Dracula therapy, speaks on considerations when applying PRP. "The type of harvesting kit, centrifugation methods and time play a crucial role," he says. "Plasma is autologous, so most new systems now come without the gel-like separation, because plasma is not totally hermetical and filaments of the gel get mixed with the plasma. All systems must be closed." "There is also the cost per ml of active plasma to consider," he says. "The new systems harvest 20cc in one kit and are more efficient, have better ration of growth factors and are cheaper than previous systems." In the UK the most widely available kits available include Angel, Regen, Tropocells, BTI Technologies, Dracula and Selphyl.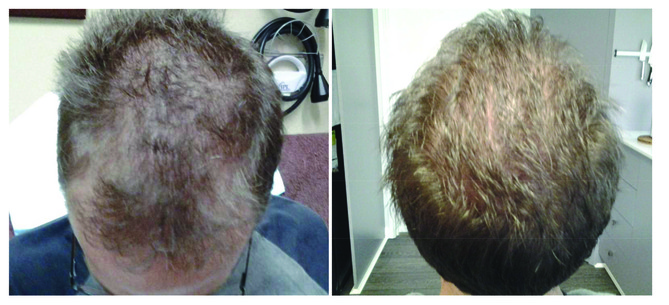 The Angel system is unique amongst the described systems in that the
outcome is customisable. The haematocrit level can be adjusted to the desired percentage (usually 2-7% in aesthetics), which will determine the amount of white blood cells in the PRP. In order to activate the platelets the most commercially used method is to add thrombin or calcium to the PRP, although it can be used without activation as in vitro the platelets are activated by contact with collagen. Addition of calcium replenishes that which was bound by the acid citrate dextrose type A anticoagulant. Previously, bovine thrombin was used as an activator which was associated with the risk of life threatening coagulopathies via immunologic problems and factor V deficiencies; however the adverse reactions
reported were related to the source and quantity of the thrombin used.13 The addition of calcium is now considered to be a safer option.2


ANGEL
REGEN
SELPHYL
TROPOCELLS
BTI
DRACUT SKIN REJUVENATION
Amount of blood taken
50ml
8ml
18-36ml
10ml or 30ml
54ml
20ml
Method of taking blood
Needle and syringe. Has a specific kit with ACDA anticoagulant
Butterfly needle and vacutainer
Closed system
Butterfly set for 10ml blood draw. Needle and syringe could be used for 30ml blood draw
Butterfly cannula with vacutainer vials
Needle and syringe
Sterile blood tubes?
No tubes. Uses dedicated sterile hospital quality set
Yes
Yes
Yes
Yes, endotoxin free
Yes
Size of tubes
N/A
8ml
10ml
15ml or 50ml
9ml
20ml
Amount of PRP obtained
6-10ml
4-5ml
9-18ml
10ml blood draw = 6-2ml dedpending on platelet conc needed. 30ml blood draw = 18-6ml conc platelets
24ml dependent on haemocrit
Minimum 6ml
Centrifuge time
17mins
5mins
6mins
10mins
8mins
8mins
Centrifuge speed
First cycle: 3700rpm


Second cycle: 2700rpm

3200rpm
First cycle: 3800rpm


Second cycle (optional): 1800rpm

1500 RCF (or g) Only one cycle
580g
1800
Spinning angle of centrifuge
N/A
45

°

90

°

90

° preferred or 45

°

n/a under patent
30

°

Activation substance
None- self activating when injected with small lumen needle
Calcium gluconate (optional)
Calcium chloride
None, activation in situ
Calcium chloride
Calcium gluconate optional
Number of treatments
3 treatments, 4-6 weeks apart and then every 6-18 months
3 treatments every 4 weeks apart and then every 6 months
3 treatments every 6 weeks
3 treatments every 4-6 weeks and then every 6-18 months
3 treatments at 3-4 weeks apart for 3 months, top up every 6-12 months
Twice a year
Method of separating PRP
LED cellular photospectometry and fractionation
Thixotropic gel
Mechanical with sodium citrate
Cycloaliphatic polymer inert gel, 100% biocompatible
Manually using a plasma transfer device
Mechanical filter
How is it used?
The indications for PRP are numerous. There is evidence for its use to diminish dark circles around the eyes, hair growth and cutaneous regeneration.14,15 PRP is most often performed as a superficial treatment. It can be used intradermally with a 30g needle, in a linear thread, cross-hatching or using the fan technique. It can be used like mesotherapy, in a micro injection or micro papular technique with a 32g needle. Additionally, it is being used supraperiosteally to assist with slowing of bone remodelling and ageing, although at present there is no strong evidence base for this.16
PRP is being used in combination with fat to improve the survival of grafted fat with good results.17