WL: For a new medical aesthetics clinic, what are the most important technologies to invest in and why?
EM:
Intense pulsed light (IPL) or broadband light (BBL) is a great first technology to start with because it treats multiple common issues, such as redness and lentigines.
DG: An IPL because it can be used to treat unwanted red and brown colours as well as unwanted hair. No one other machine does as many things. One good rule to follow is to get
a machine that has good cooling connected
to the handpiece for safety. A second machine should be for non-invasive body contouring. Prime examples of machines that do not always require physicians' direct involvement are Zeltiq Coolsculpting and BTL Vanquish.

MG: I always say that new doctors should have an IPL system first as it is one of the most versatile machines we have. We can treat vascular and pigmentation issues, and rejuvenate the skin with them. We can do more with an IPL than almost every other machine and many IPLs today are part of platform technologies where we can add on as needed, which is very important. I also
think that most new clinics should offer laser
hair removal, as this leads to referrals for other cosmetic procedures. Some think that laser
hair removal is done in too many clinics and not something they should do, but for over 20 years, doing five to ten procedures per day, it is still viable in my clinic. After that, one must look at what one wants to do. If you are in resurfacing mindset, then a fractional CO2 or erbium may be useful. I think ablative fractional is more useful than non-ablative fractional but each person needs to decide what will work best in their hands. I also like the sublative radiofrequency (RF) device; it is my go-to for acne scars, another big part of my practice. So you should look around and see what might work best for you.
RR: Solta Fraxel technology for safety, proven track record, support and reliability. The service
is top notch and the results are awe-inspiring. Fraxel has a good steer on what customers want and the foresight to introduce both technological improvements to existing equipment and new treatment offerings ahead of time. There are lots of competitors on the market but Fraxel really does stand out from the crowd in our opinion and our patients are seeing the benefits every day.

VN: The first technology that I advise investment in is a vascular device as it is the workhorse of a practice, treating a range of issues including facial vessels, red scars, angiomas and post procedure bruising. Secondly, you need a skin resurfacing device that matches the demographics of the practice. For example, an urban and more diverse ethnic practice would benefit from non-ablative fractional lasers while an older, less diverse population may benefit from an ablative fractional laser. Thirdly, you need a non-invasive fat reduction device. There is a high demand
for this treatment, and now there are multiple technologies that can address these issues, such as Coolsculpting, Solta Liposonix, Syneron Ultrashape.
WL: What criteria do you use to evaluate if a laser or light-based system is a good fit for your clinic?
DG:
I consider whether it treats an entirely new group of patients rather than simply takes a group of patients who are already being treated with another class of technology that does the same. For example, we purchased MiraDry for hyperhidrosis because we were not using any other technology for hyperhidrosis.

MG:
The first thing I do is to see if I have patients who might benefit from the technology. If someone is selling a tattoo laser and I do not want to do tattoos, then I won't consider it. But if I am doing a lot of tattoos and I use a traditional Q-switched 1064-532, and they are selling a Q-switched ruby, that might be a good machine to add. I also want to test the machine on my own staff or patients to make sure it does what the company says it is going to do. Every machine acts differently, and I want to make sure it does what I need it to do.
RR:
First and foremost, we look at the safety and reliability of the technology, and whether
it has a proven track record of delivering good results. We also like to invest in those devices that provide lasting results and that wow factor: anything we offer has to make a difference to our patients. It is also important to look into our treatment offering and see if there are any natural gaps that the new device can fill, such as a different skin concern or treatment area. Clinical before and after shots are vital, not only for our
own assessment but for our patients who are the real critics and rightly so.
VN: When adding a new device, we will consider any unmet need in our practice; anything for which there is a high demand and we are not currently offering another option. For example, our last new purchase was the Coolsculpting device, as we did not have
a non-invasive option for this consideration. The next, or equally important consideration is to make sure that the device makes sense financially. Good return on investment (ROI) is key.
WL: What is most important to you in terms of economics, support and marketing when buying a new device?
EM: I trust the more established companies to stand by their machines and market them well to consumers.

DG:
Most important in this economic environment is ROI. After that, I look at the company's reputation and service.
MG: I think reliability and company support are key to any laser sale. If the machine is not reliable, it is not for me. I do not like machines that go down and take a long time to be repaired. It is important to make sure you get the proper warranty from the company; two or three years is now the norm for me. I want new machines to be versatile,
to have new components and to do something different. I also want
to be able to market something different to my patients, and to differentiate my practice from others in my community
RR:
The support of the company is very important, in terms of service, marketing and training. An investment in capital equipment should be viewed in the long term, so maintaining a good relationship with the manufacturer or distributor is key. Of course we need a return on our investment, that goes without saying, however it can come down to the company's PR and marketing support as to whether a treatment becomes a big ticket in high-demand or a poor relation to others in our offering. Companies need to support their clinics in this way. However, if it truly works for our patients, it will work for us.
VN: The most important factors are efficacy and consistency, followed by reliability and cost. This is true for any aesthetic procedure. Sales and marketing support are an added value.
WL: What technologies are the workhorses of your practice and why?
EM:
I use my Solta Thermage Total Tip, Lumenis LightSheer diode, and Sciton Joule with BBL non-stop. Now my Coolsculpting is getting busy too.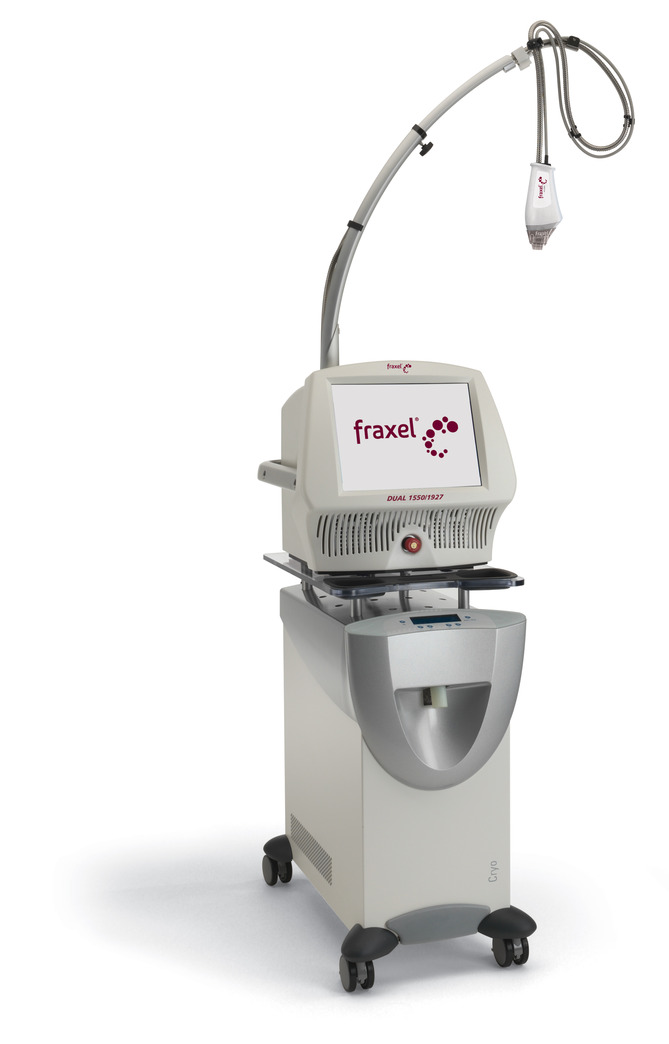 DG: Newer potassium-titanyl-phosphate (KTP) lasers such as Cutera Excel V are very safe and offer the diversity of a pulsed dye laser (PDL) without the disposables of a PDL. IPL systems are also great workhorses. We do a lot with non-ablative fractional devices because they can be used for photodamaged skin and acne scars with minimal downtime.

MG: I use my IPL machines every day for photorejuvenation and everything else that needs vascular or pigment therapy. I treat a lot of acne and use my photopneumatic (PPx) acne devices like Solta's Isolaz five to ten times per day; I have had tremendous success clearing very difficult acne patients. I also use my Syneron Sublative RF for acne scars, which are a big part of my practice, and I consider this the best option for that indication.

RR: Thermage, Fraxel and Ultherapy are mainstays in my clinic because they all produce excellent results with high patient satisfaction and very few post-treatment
problems. They are not necessarily the newest on the

market, but the intelligent customer is
not sold by fads,
they want the very best the industry has to offer and
sometimes new doesn't mean better.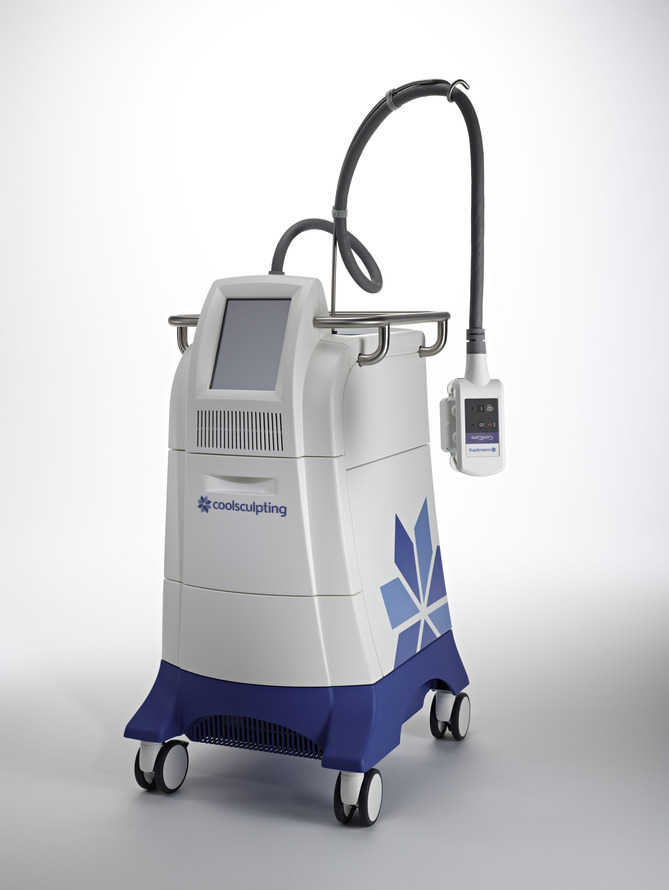 VN: The Fraxel ReStore Dual Laser produces dramatic and consistent results for photodamage of the face, neck, chest and hands, as well as acne scars, surgical and traumatic scars and hyperpigmentation. It is safe in all skin types and a perfect fit for an urban practice. We also use the Excel V 532nm laser because in a dermatology practice, vascular lesions are the most common condition to be treated. These include facial telangiectasias, rosacea, red scars, cherry angiomas, poikiloderma of civatte and rare entities such as port wine stains. It requires fewer treatments and does not produce purpura, and the contact cooling makes it very comfortable. The Clear and Brilliant permea laser is our most popular laser for younger patients who are starting to see signs of sun damage and for melasma. It is safe in all skin types, has a rapid recovery of less than 24 hours and also reduces pore size.
WL: What are the top laser and light-based treatments you do in your clinic?
EM: I use my Solta Thermage Total Tip for a subliminal face neck and eye lift, Lumenis LightSheer diode for laser hair removal, and Sciton Joule with BBL for sun spots and wrinkles and polishing resurfacing. I do combination therapy body sculpting with Coolsculpting plus Liposonix for hard to grasp areas, even the lower abdomen and underarm back area.
DG: We have non-invasive and minimally invasive body contouring; from Coolsulpting and Vanquish to laser lipolysis. We also use KTP and IPL treatments for facial erythema, and lastly, fractional resurfacing.
MG: In my practice, it is IPL, acne, skin tightening, skin resurfacing and fat contouring.
RR: We do a lot of Fraxel for skin rejuvenation, Lumenis Total FX for scars, and Syneron ELOS IPL for veins and hair removal. We have a very diverse and exceptional treatment portfolio for our clients and everything we offer, we believe to be the best on the market. I travel the world talking to peers and attending conferences to ensure we are always at the forefront of aesthetics. I'm constantly on a crusade for my clients.
VN: In my office it is photorejuvenation for which I use multiple devices such as the Palomar Starlux, Max G IPL, Excel V and Clear and Brilliant laser. For skin resurfacing I exclusively use the Fraxel ReStore or RePair, and non-invasive fat reduction with Coolsculpting.