Healthcare PR Tingy Simoes offers advice on how to get coverage in the mainstream press
After working in healthcare PR for the past 15 years, I have been able to identify some of the key elements that will make a story successful in the press.
My company has a reputation for securing frontpage news. This is not due to a magical formula or, as some might believe, because we have close contacts with the media (although, obviously, we do!). In reality, it doesn't matter how friendly a journalist is; if the story you're offering them isn't any good, they won't run it.
There is a reason why they're called 'newspapers' – they cover news. The story you offer must be new and original, anything that has been reported before will be disregarded almost immediately.
The majority of news outlets have specific health sections with medical reporters and editors, which demonstrates that healthcare content is a popular news topic. These journalists are employed to be on the lookout for the next big thing in healthcare news; whether that be a new stoma bag, a trend in shoulder liposuction, or a survey on the nation's favourite breast shapes. By far, the addition of a case study is the most important element to convince the media that what you say is worthy of publishing. Why, you ask? Because it's the patient's story. Otherwise it's just you, the clinician, making a claim – and that claim can be harder to prove. I'm not saying it won't work, but do feel free to ring the Mail on Sunday or the Times and tell them there is a rise in problems with young people having Botox, or that women are looking for surgery to create dimples on their buttocks. First thing they'll ask? Show us a case study. Prove it. Often there is huge confusion surrounding what constitutes a 'case study' in the eyes of the mainstream press. And by mainstream I mean national newspapers, women's magazines and morning chat shows.
Not peer-reviewed journals. The distinction is important; medical journals will only want the medical facts. They won't care about the patient's lifestyle change or emotional journey. They don't need to know how many kids they have, where they live or what kind of job they hold. Mainstream media does want to know these relatable facts. I remember once a dentist client – when I asked for photos of the patient – sending me X-rays. As if the Evening Standard would know what to do with those – they want the patient grinning on a beach or biting into a crisp apple to show how their teeth have improved. A case study is not a 'testimonial'. Testimonials are snippets of thank you notes that patients send to their clinic, saying how happy they are with their treatment.
They are just quotes which the clinic can use in marketing materials such as leaflets or on their website. Although it is important to canvass these – your next big story could develop from a particularly in-depth thank you note.
However, 'Gratefully, Mrs P in Bury' is not going to transpire into a national newspaper article. Case study patients are happy to have their story shared in the media, including a face photo. Reassuringly however, those who have had their breasts augmented or their buttocks lifted do not need to show medical before-and-afters. These are usually too jarring for people reading the paper over Sunday brunch. Fully clothed photos, in high resolution, showing a dramatic change are all that is needed.
By far, the addition of a case study is the most important element to convince the media that what you say is worthy of publishing. Why, you ask? Because it's the patient's story.
How to spot a good case study
Clinicians will be able to use their judgment as to whether to ask a patient if they'd be willing to participate in publicity. In fact, often it is the front of house staff, such as secretaries or receptionists, who are able to spot an interesting story as they chat informally with the patient before a procedure, or offer them a cup of tea in the waiting area. It is essential that all clinic staff are briefed and on alert for good stories that could appear in the media.
Gently probing questions can be worked into conversation – they could ask the patient why they are having treatment, or why now? There could be a variety of interesting stories lurking about – how the patient is funding the procedure, for example, they could have had a lottery win or a divorce pay-out.
Maybe they decided to have the procedure because a friend or family member inspired them, or perhaps the catalyst was a special event in their life.
What makes a good case study? Counterintuitively, it's not always down to the procedure itself. The patient may well be having a run-of-the-mill treatment such as a chemical peel, fillers or Vaser treatment. But the reasons why they're having it could be successful in national media. They could be having treatment for an upcoming wedding, or maybe they're recently separated and dipping their toes in the dating pool again. Perhaps their age alone is interesting – we had a huge story, which ran in several national newspapers, regarding an 82-year-old man having his teeth whitened. His view was, just because he was older why shouldn't he still try to look good? The journalists adored it. Perhaps the treatment helped with an emotional or even physical barrier. We recently placed some fantastic stories in the national press regarding relatively straightforward eye surgery.
One involved an active lady in her 70s who loved to ride a motorcycle and kayak (we placed her in the local paper, nationals and over-50s magazines) and a snooker player who – since the op – has been undefeated! Crucially, aesthetic treatments must show a difference in photos and this is where non-surgical procedures can be tricky – results tend to be subtle and if the person looks wildly unlike the 'before' it probably shouldn't be considered successful; hence the emotional 'backstory'.
However, if the actual procedure is new – it's an advanced tattoo removal or skin resurfacing treatment – then the emotional backstory is less important. For mainstream media, the patient MUST show their face. They have to be identifiable – however there are a few points that might help you convince them to take part.
Most outlets won't necessarily care if the name is changed as long as there is a face photo. The advantage of this is that the articles won't come up if the patient's name is typed into an internet search engine. However this won't help people they know recognising them. If it's radio, again, journalists won't mind changing names. Obviously the last thing you want to do is be facetious or flippant about someone's 'journey' – and good journalists and PRs will know how to handle the situation well.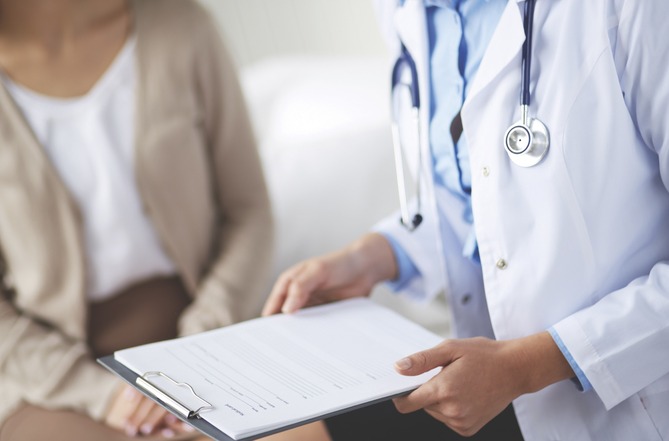 It is important however that the patient is in a good state of mind and able to answer gently probing questions – this process might not be appropriate for someone who is feeling too emotional after a significant life change or bereavement. The case studies are used to highlight the skills of the clinician or the excellent results of a particular treatment. Your PR can offer some basic media training over the phone, or in a mock interview, if participants are unsure about the process. With regard to payment for a case study some magazines will pay for their stories, but will require the patient to sign an exclusivity agreement, which will ensure that the story does not appear elsewhere. The payments can be anything from £100 to £500, depending on the strength of the patient's story or 'journey'. Clinics often offer the patients a discount or 'freebie' by way of thanks. It is obviously incredibly important to gain informed consent from the patient before submitting them for publicity, and consent is the responsibility of the clinic or practitioner. Patients sometimes initially agree to take part but then have second thoughts, and ethical PRs and clinicians would never put anyone under pressure to participate if they were not wholly comfortable. It is a great idea to have a standard form explaining the whys and wherefores of the process, which the patient can read through and sign in advance. It is imperative that there is no ambiguity surrounding their involvement. Generally, patients are excited to see their story in print, and the articles serve as a great memento of their experiences.

Photography
Clear before and after photos in high resolution (usually the 'best' setting on a digital camera) are a requirement so they can be reproduced at good quality in a publication. Journalists are looking for case studies that show as dramatic a difference as possible. Photos must also be 'like-for-like': I've had clinics in the past show the effects with different poses – for example, in the 'before' photograph of a fat freezing or liposuction treatment the patient will be leaning forwards, whilst in the 'after' shot they will be standing upright. This makes the photographs look staged for effect, and the journalist may think that the treatment does not work. Wherever possible, your patient's before and after photographs should be in the same location, the same position and with the same lighting. Some magazines prefer to do their own photo shoots. These are normally scheduled around the patient's diary and, usually, a photographer will visit the case study at their home or at a mutually suitable location. If they are required to attend a studio, magazines will pay the patient's travel expenses. A good way to obtain high quality photography and motivate patients to take part in publicity is to offer a professional photo shoot, with the patient getting a set of prints in return for allowing the shots to be used publicly.