Dr Gurnam Virdi is the medical director of the Academy of Aesthetic Medicine and a key opinion leader and trainer for Luminera. He tells us about the product range and how practitioners would benefit from training
Tell us about your experience. How did you become an aesthetic trainer?
I began practising aesthetics in 2015, after seeing lots of complications from treatments while working in A&E. I felt there may be deficiencies in training so wanted to see how I could help. After being established for two years I opened the Academy of Aesthetic Medicine in 2017 and now run training courses across the UK. I have completed Train the Trainer courses and am currently studying for a Master's.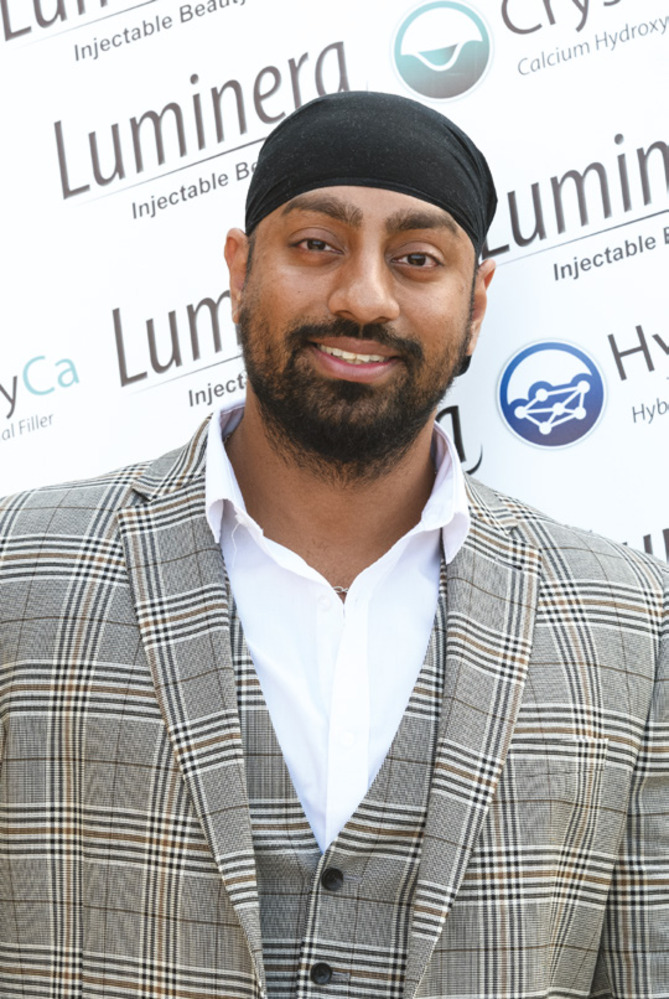 What makes training with you unique?
I offer a very personal approach both on the courses I run and when training on behalf of Luminera, with small groups or 1-2-1 teaching. There is a strong emphasis on anatomy and we ensure all aspects of product knowledge and patient care are covered. For me it's all about patient safety. And how do you keep a patient safe? Simple; you train the practitioner properly.
Who would benefit most from attending training sessions with you and Luminera?
In my opinion, everybody would benefit, particularly newcomers in the industry. My aim is to build rapport with students to ensure they are fully confident. All delegates must be GMC, NMC or GDC registered – we do not offer training to non-medics.
Why did you decide to work with Luminera?
The company sent me some products to try out about a year ago and got fantastic results, which patients were delighted with. Luminera is a research and development company based in Israel, as well as a manufacturer of injectable aesthetic devices. The company's commitment to innovation really impressed me, as well the high regulatory standards it adheres to.
Tell us about the Luminera range…
There are four hyaluronic acid (HA)-based fillers in the Hydryalix range, which come in different viscosities; Gentle, Lips, Deep and Ultra Deep, and allow for personal customisation of treatment to fit patients' needs. There is also a skinbooster, Hydryal, based on non-crosslinked HA which revitalises skin and improves elasticity, and a calcium hydroxyapatite, Crystalys, that is designed to restore facial volume and natural contours.
The products are very cohesive; allowing the practitioner to really mould and sculpt the product for enhanced results and, in my opinion, good value for money.
Can you tell us about LumiFeel?
LumiFeel is a specific approach for harmonising the face. It's all about enhancing the patient journey through a tailored approach to treatment; the LumiFeel is a play on words that emphasises that any result should help them feel better about themselves. LumiFeel involves a three-step approach that covers assessment, planning and treatment, which delegates will get fully trained on during our courses.
For me it's all about patient safety. And how do you keep a patient safe? Simple; you train the practitioner properly
What is a typical training day with Luminera like?
All training days are focused either on using a specific product or on treating a particular area. For example, we recently ran one on using the skinbooster and our next will be geared towards non-surgical rhinoplasty. We discuss theory of the product and how it used in the morning, before the practical session in the afternoon. I assess both the technical side of things, as well as the practitioner's communication with the patient – it's really important that they are listening to their concerns and addressing them suitably.
Is there anything delegates should do to prior to attending the course?
Literature will be sent out to delegates in advance so they have plenty of time to read up on the properties of the products and how they work. The Luminera website also hosts excellent videos showcasing live demonstrations of the products in action.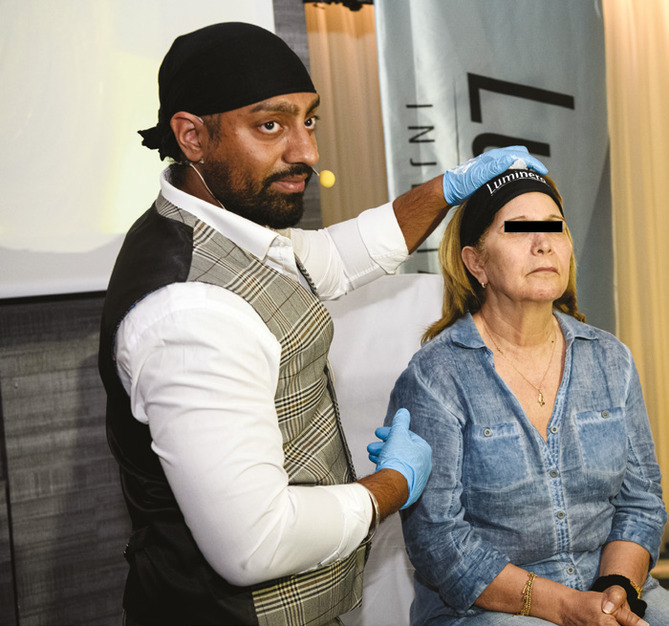 What are the measurable outcomes for trainees and how are they assessed?
Delegates will take home a lot of new information, not only about the products, but also about injecting techniques. They will discover different approaches and be able to brainstorm with other practitioners, which will ultimately make them better injectors. Delegates are also able to purchase products at the end of the training for a discounted price.
How do you ensure training is kept up-to-date?
I attend international conferences almost every month and regularly speak at them too. I read clinical papers on any new products I use or teach on, ensuring everything is evidence-based. It's so important to keep up to date with advancements and techniques in the industry.