Hydroquinone has been deemed to be the gold standard for the treatment of pigmentation for over 50 years2. However, it has been reported that 80% of patients can develop a resistance to hydroquinone if used for more than a few months3, and the ingredient has also been shown to cause ochronosis, a skin condition presenting as severe, irreversible darkening and coarsening of the skin, in darker Fitzpatrick skin types.4 Although hydroquinone can still be found in most of the major prescription-only skincare lines, some doctors prefer not
to use the ingredient, for reasons of both safety and efficacy. "I reject hydroquinone or hydroquinone/retinoid combinations because of the irritation rates and risk of profound rebound of pigmentation once the bleaching agents are withdrawn," Dr Mervyn Patterson explains. Dr Lowe takes a different approach, combining agents to achieve optimal results. "It's key when treating pigmentation to use a combination of numerous safe lightening agents to work on different aspects of melanin production. This is a preferable approach to only using prescription hydroquinone products." Other practitioners claim that the ingredient can be used safely if clinicians are cautious: Dr Lancer says, "We use hydroquinone treatment under tremendous clinical observation; we don't use prescription level hydroquinone, our chemists make it to our specification. Depending on how it's manufactured and what it's blended with, it works differently; discolouration from hydroquinone can occur only if it's used in a misguided fashion." The shift away from the use of hydroquinone has led cosmeceutical companies to conduct significant research into what other ingredients can be used to treat pigmentation problems. Lorna Bowes, aesthetic nurse and director of AestheticSource.com, UK distributor of NeoStrata, says, "There are multiple plant extracts known to resurface, reducing superficial hyperpigmentation, and inhibit tyrosinase, which is a key enzyme in the production of melanin."
Topical versus light-based treatments
Although proven to effectively treat pigmentation, lasers and light sources do have their limitations. "There are many things that will not respond [to light-based treatment], even in the most ideal circumstance," Dr Lancer explains. "There are certain hormonal situations such as oestrogen imbalance that can cause a high risk rate or non-response rate to lasers and light sources."
Dr Marc Ronert, president and medical director of Image Skincare, claims that the new Iluma line from Image yields similar results to laser treatment. He adds that, "The active ingredients in the Iluma line have also been clinically proven to block melanin production, which is not possible with a laser." These ingredients include Belides (bellis perennis (daisy flower)) and Indian Kudzu Pueraria tuberosa leaf cell extract, claimed by the company to limit melanogenesis.
Many clinicians clearly agree that it is possible to receive effective results
from the use of skincare products alone; however, patient education is key to yielding those results.
Educating your patients to increase positive outcomes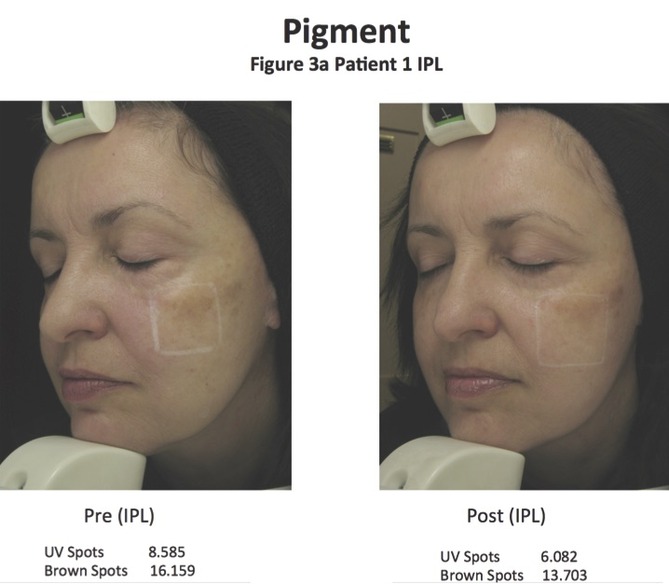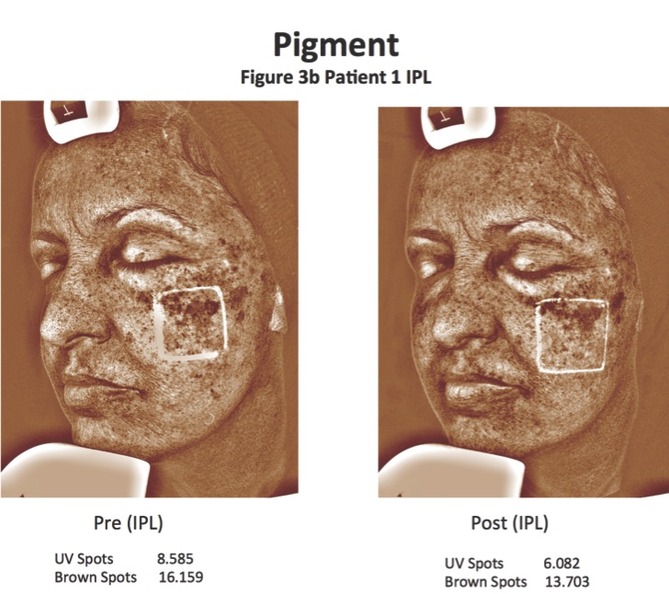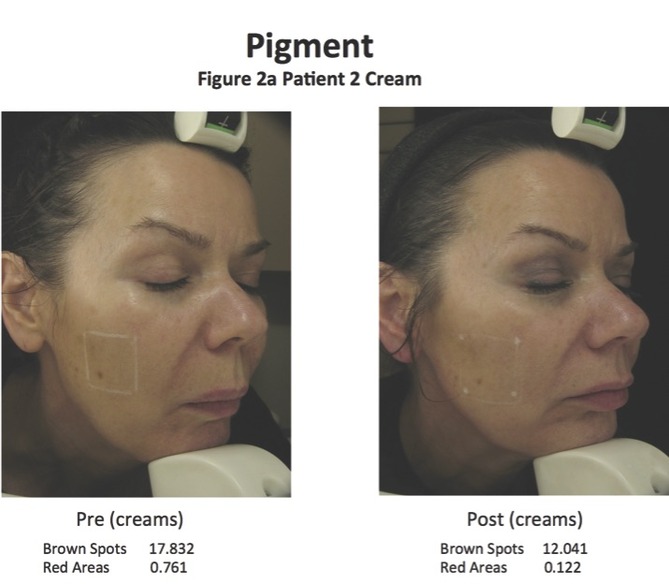 Dr Nick Lowe explains that the efficacy of a skincare range depends on the user's commitment to the regime. "The biggest problem with treating pigmentation with skincare is patient compliance, especially regarding sun protection," he says. "The secret of success is through compliance in the use of lightening products, and year-round sunscreen use is absolutely essential. The skin must always be protected with a day cream containing anti-oxidants and broad-spectrum UVB and UVA protection. Without this, any benefits from creams or IPL will be undone as sun exposure is one of the primary causes of pigmentation and contributes to redness. "Patient education about this is very important. There is a myth that patients need not apply their skin lightening creams if they are on a sunny holiday. This is absolute nonsense. In fact this is when they need it most."

Dr Stefanie Williams agrees; "Whether a prescription or non-prescription option
is chosen, the patient must use a broad- spectrum sun protection with SPF 45 or 50, every single day, whether sunny or not," she says. "However, it's not only sun protection, but also sun avoidance that is crucial. One day of excess sun can undo months of treatments." The clinician's job is therefore to ensure that patients understand the importance of sticking to the prescribed treatment programme.

Another key factor in patient education
is managing expectations. Although the overall results from a skincare regime can be extremely effective, it will take longer for those results to appear than with a course of laser treatments, and patients need to
be aware of that. "It's important to tell the patient that any improvements are gradual," Dr Williams explains. "The best result can take as long as six months."

However, topical skincare for the correction of pigmentation can be combined with in- clinic treatments, such as chemical peels, for maximum effect. Dr Lowe claims that the combination of skincare with Dermasweep can prove particularly effective. "Dermasweep uses a vacuum action to lift the skin as the particle-free dermabrasion brushes sweep away dead skin cells," he explains. "This disturbs the skin barrier
just enough to enable the infusion of an antioxidant skin lightening complex. There was a good presentation on brush-delivered systems at the recent American Academy of Dermatology conference. This system can also be used with laser or intense pulsed light treatments to improve results."
Active Ingredients
Lorna Bowes lists some of the key ingredients that she would recommend when choosing a skincare line to treat pigmentation

The ones to watch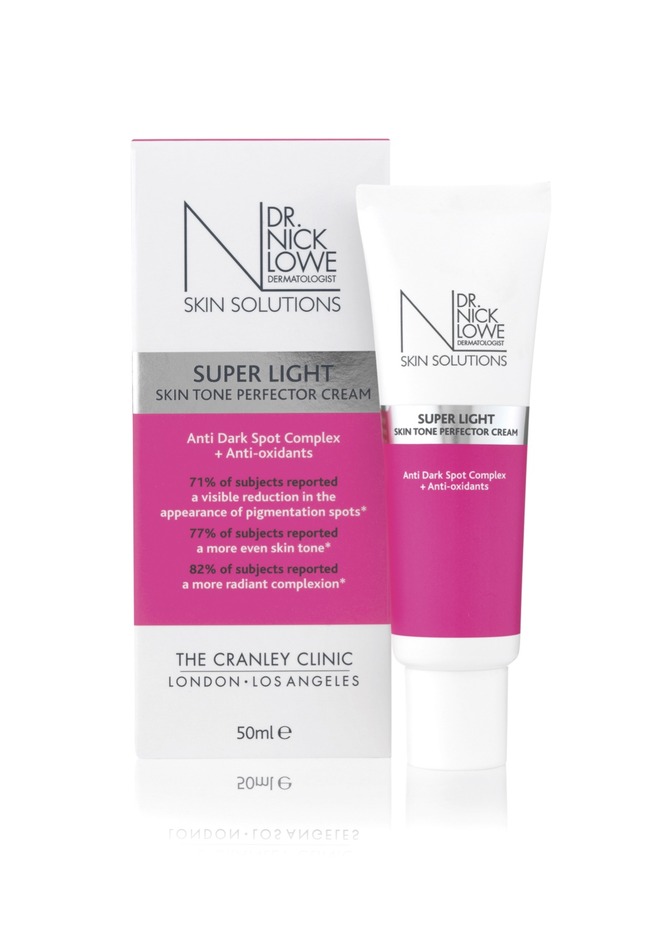 Super Light Skin Tone Perfector by Dr Nick Lowe
Dr Lowe's most powerful skin lightening cream yet, the cream contains an increased number of skin lightening active ingredients, from three to nine. Octadecenedioic acid and liquorice root extract limit melanin production in the skin cells that produce pigment, niacinamide and azalaic derivative lightens skin, whilst ferulic acid provides natural antioxidant protection against pigmentation. Preliminary studies showed that 71% of subjects showed a visible reduction in the appearance of pigmentation spots, 77% of subjects reported a more even skin tone and 82% of subjects reported a more radiant complexion after just four weeks of use. "The key is to use products with proven active ingredients, such as niacinamide, liquorice extract and anti-oxidants," says Dr Lowe.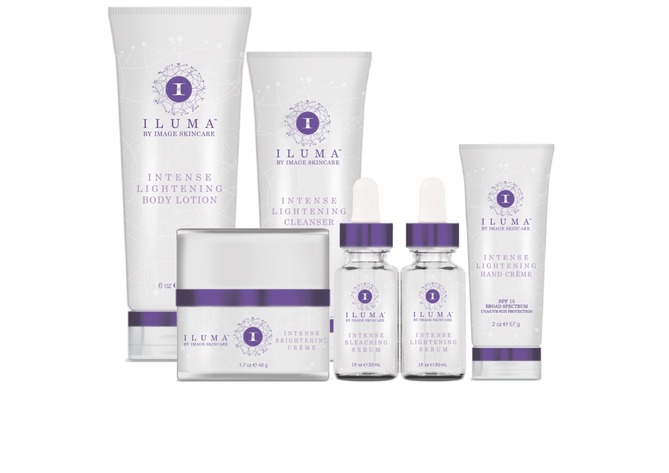 Iluma by Image Skincare
"What really makes Iluma unique is the use of a revolutionary new delivery system called Vectorize Technology," says Dr Ronert. The company claims that the Vectorize delivery system creates non-ionic vesicles that penetrate the deeper layers of the skin, releasing active ingredients for a prolonged time. With active ingredients including green tea extract, Dipeptide-16, Vitamin C and Coenzyme Q10, the Iluma range aims not only to correct pigmentation problems but to prevent their recurrence.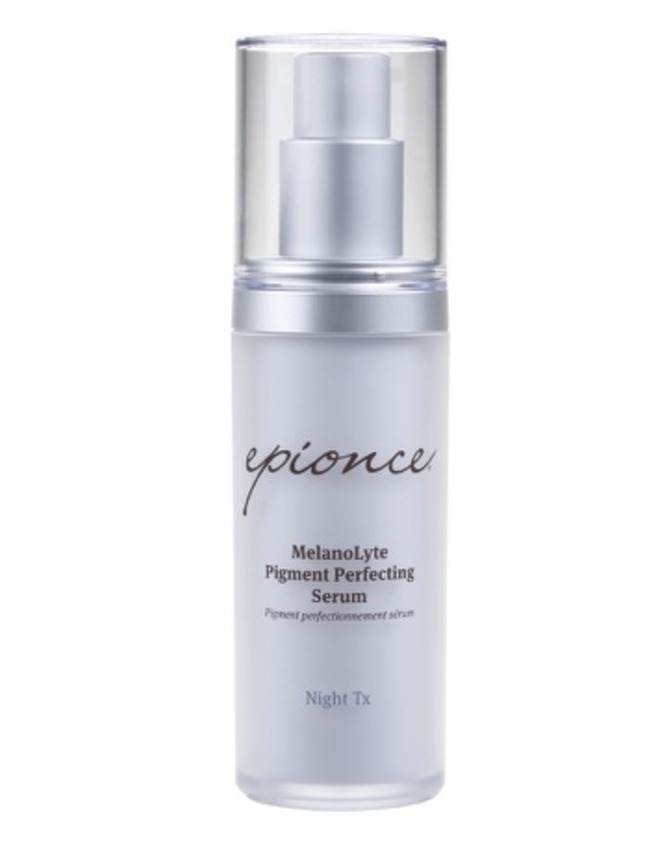 Epionce MelanoLyte Pigment Perfecting Serum and Melanolyte Tx
"An independent clinical study showed that Epionce MelanoLyte Pigment Brightening Lotion and Pigment Perfecting Serum are as effective as hydroquinone/retinoid combinations without the irritation5," says Dr Patterson. "Epionce Pigment products contain a wide blend of proven botanical ingredients that are effective at controlling all the steps in the pigmentation process and at reducing inflammation." Active ingredients include turmeric, paper mulberry, bamboo and apple, and the promotional pack claims that, if used together, the two products address all the steps leading to irregular pigmentation.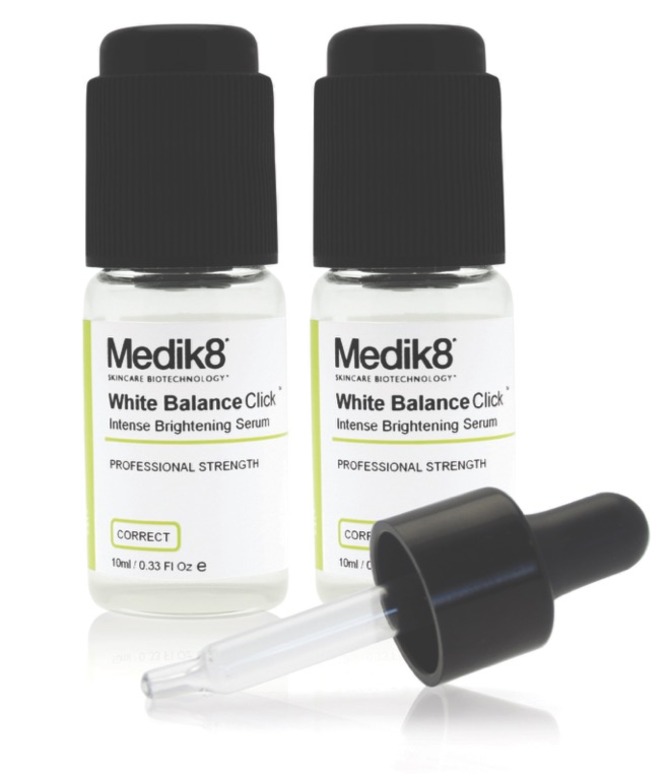 Medik8 White Balance Click
A brightening serum containing kojic acid, niacinamide, alpha-arbutin and linoleic acid, Medik8 White Balance Click claims to combat seven signs of hyperpigmentation, including sun damage, age spots, dark spots, melasma, uneven skin tone and blotchiness. "We use the Medik8 White Balance Click in our clinic because it contains a good concentration of a number of effective over-the-counter anti-pigmentation ingredients," says Dr Williams.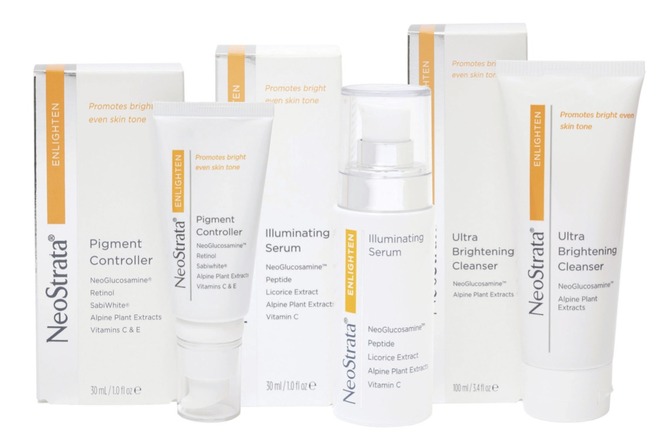 NeoStrata Enlighten
NeoStrata Enlighten is a three-product regimen containing NeoGlucosamine, THC, Vitamin C, Oligopeptide 34 and selected plant extracts. "In a study presented at the European Academy of Dermatology meeting in 2012, NeoStrata Enlighten demonstrated efficacy when used alone to lighten hyperpigmented areas, as well as providing all over brightening of skin tone," says Lorna Bowes. "A group of 30 ethnically diverse women used the Enlighten three product regimen for 16 weeks; clinical grading, chronometer measurement, photography and self-assessment were used to establish efficacy and 93% of patients showed clinical improvement within four weeks."

The future is bright
With technology and products improving all the time experts agree that treatment for pigmentation can only get more effective in years to come. "The topical chemistry of products we use is reinvented every six to 18 months," Dr Lancer says. "So chemistry and technology is always improving." As consumers become ever more aware of the ageing effect of dark spots and uneven skin tone, clinics will need to have more tools at their disposal to treat a diverse range of patients, and it seems that skincare could play a pivotal role, as both a post-procedure regimen and a stand-alone treatment.
Disclaimer: Please refer to the European Commission directive 1223/2009 Scientific Committee on Consumer Safety for opinions on certain ingredients