Aesthetics visits Allergan Pharmaceuticals in Ireland to learn more about the Botox manufacturing process
At first, the small town of Westport in Ireland seems perhaps an unusual place for global pharmaceutical company Allergan to house its only Botox manufacturing site. Set over more than 500,000ft on a 30-acre campus, the factory stands out amongst the rolling hills and cosy independent shops, cafés and restaurants of Westport. Yet Paul Coffey, the vice president and managing director of the site, explains that Allergan is a welcome and respected business amongst the local community. He says, "Members of the community are very appreciative of having a large pharmaceutical company like Allergan based here, but Allergan doesn't take that for granted and always treats the community with a lot of respect." For example, Coffey explains, 100% of waste created at the site is recycled, maintaining high environmental standards in the area.
The factory was established in Westport in 1977, when the son of Allergan's founder Gavin S. Herbert, Gavin Herbert Jr, was looking to expand the company into Europe. At the time, Ireland was trying to attract industry into the country so Herbert Jr was shown a couple of possible site locations. With its rich history and vibrant tourist presence, he fell in love with Westport and decided to set up base. Originally, the site started off as a small facility for contact lens cleaning solutions, however it continued to grow year on year, until it become the centre it now is, employing 1,100 staff, and manufacturing the global supply of Botox. Coffey says, "We are the largest facility within the corporation in size, diversity of technology, and also in relation to the number of employees."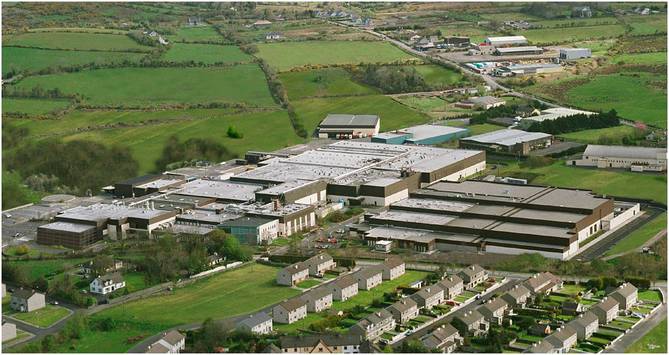 Although there are 13 international Allergan manufacturing sites, Westport is the only place where Botox is produced, exporting to 70 countries worldwide. Coffey explains this is because Allergan consolidates all of its manufacturing into 'centres of excellence' to ensure the highest standards of quality are maintained. Coffey claims that this is achieved through the educated workforce, of whom 80% have a university qualification, the low staff turnover rate (average service is 12 years) and continued investment in advanced manufacturing technology.
The first Botox facility at Westport was built in 1990, which, Coffey says was a significant milestone in Westport's history, although they didn't realise it at the time. Allergan had bought the product from Dr Alan B. Scott, however it was still being manufactured in Albuquerque, New Mexico. As such, the members of the Ireland team travelled to the country to study the manufacturing process and bring it back to Westport before its first commercial release from the site in 1994. Coffey says, "We thought it was going to be a small operation, but we were just a little bit wrong! In 1998 we started to recognise that Botox was going to be bigger than expected so doubled the site's Botox manufacturing capacity. In 2005, we doubled capacity again." He adds, "As we've seen with Botox, it's grown very rapidly so we're constantly thinking ahead and making sure we're keeping up with demand."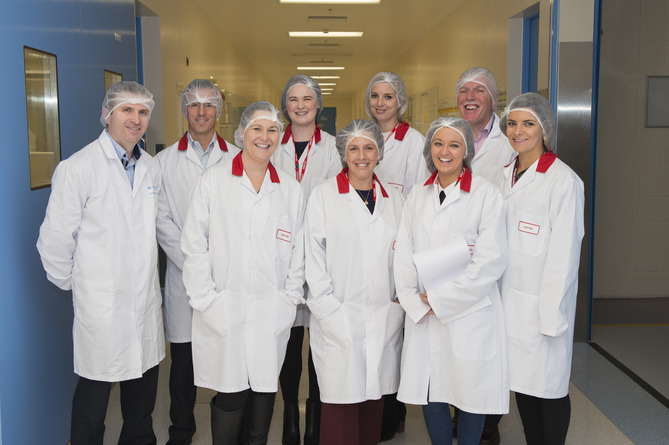 The Westport site is responsible for the drug product formulation, sterilisation, labelling and packaging, testing and release, as well as the storing and distribution of Botox. As the product is aseptically manufactured, a grade A classification room is used to maintain its sterility. This consists of a large rectangular box within the room where the product is filled, which is only accessible through glove ports to ensure there is no possible contamination. While air in an operating theatre is changed an average of 25 times an hour,1 the air in the sterile room is changed 200 times an hour to ensure it is clean, explains Coffey. He adds, "On a monthly basis we take approximately 16,000 microbial samples to verify there's no bacteria in any part of the room." The operator working within the sterile room has to go through extensive training in all aspects of their work, in particular how to put on their sterile suit. Coffey explains that they must wear surgical scrubs and then put on the sterile suit without touching the outside to avoid any contamination. He notes that they will fail their training if there are more than two bacteria present on their suit at the end of the process.
A significant breakthrough for Allergan came in 2008, when technology capable of performing cellular culture was installed at the Westport site. Coffey explains that Allergan had spent 10 years and $60 million creating a non-animal assay for testing the potency of Botox. "This is now the assay that is used for all the product releases for the US and European markets, and most of the other markets around the world."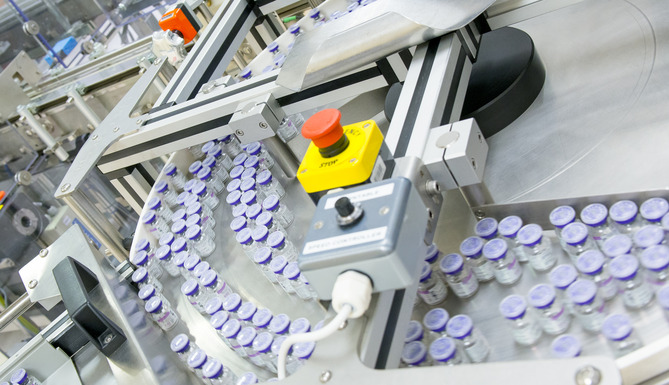 During packaging, Allergan uses both semi-covert and covert methods to identify counterfeit Botox products. While the covert tests cannot be revealed to the public, semi-covert operations include the use of a unique UV matrix on every box and on top of each vial, and a tamper-evident label that will change colour if anyone attempts to remove it using heat. In addition, photographs of each vial are taken at each stage of the packaging process; meaning that if any part of the process has been missed, the vial will be ejected from the production route for staff to investigate and solve any problems.
The storage and distribution of Botox is critical says Coffey. "As it's a biological product it likes to be kept cool," he explains. The packaged Botox is stored at -10 degrees for eight days prior to shipping. A data logger is included in every single shipment to Allergan's third-party logistics providers, which tracks the appropriate temperature, suitable to different regions, throughout its journey. The Westport team then receives a printout to verify it has been stored correctly, before it is sent to final customers in dry ice conditions. If the appropriate temperatures haven't been met during distribution then the products are recalled.
With extensive tests and controls at every step of the manufacturing process, the aim is to give Allergan customers a consistent and reliable vial of Botox at every use. Coffey says, "We monitor all feedback from our customers and if an issue comes back we'll review the batch manufacture and trend issues over time so we can see if there's anything specific that we need to investigate."
Looking ahead, the Westport site is looking forward to celebrating its 40th birthday next year and continuing to expand its production sites to accommodate the continued growth of Botox for both its cosmetic and therapeutic use across the globe.