Reaching the end of a year always brings about a period of reflection, with people looking back over the last 12 months and evaluating what's been achieved and what's changed.
As a dynamic and fast-paced industry, this is particularly important in aesthetic medicine as it's a specialty that is constantly evolving every day. Coming out of lockdown at the beginning of the year and seeing the reintroduction of networking, events and training, has meant there has been a bigger influx of new products, techniques and developments than ever before. The industry's hunger for knowledge shows no signs of slowing down, meaning this will only escalate in the year to come. To celebrate everything the specialty has achieved in 2021, Aesthetics spoke to three aesthetic practitioners and Clinical Advisory Board members to look back on the last 12 months, and to give us their predictions for what 2022 might have in store!
Eye treatments
A growth in popularity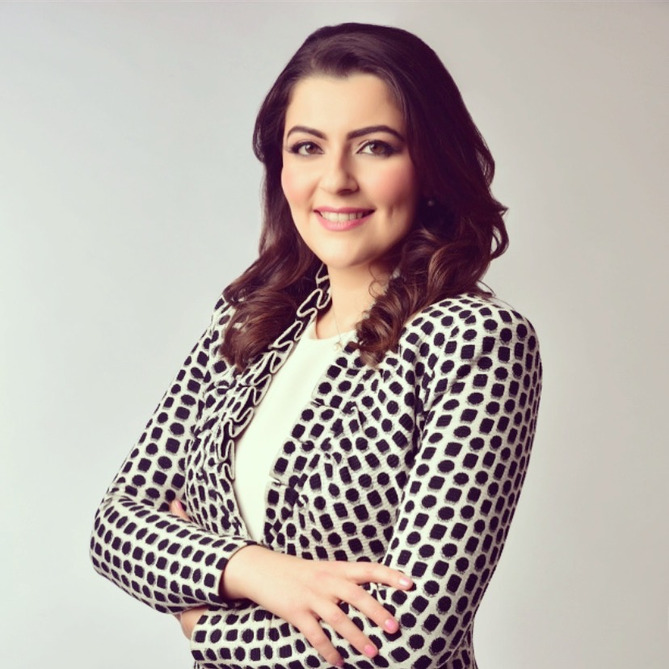 Consultant oculoplastic surgeon and blepharoplasty specialist Miss Elizabeth Hawkes notes that there has been a growth in patients presenting for eye treatments over the last 12 months, which she partly attributes to the COVID-19 pandemic. She comments, "As we all know, mask wearing and video calls have brought far greater attention to the periocular region. In the last year, the number of patients attending my clinic has doubled. This trend appears to be continuing and even increasing month on month. With the ongoing prioritisation of video conferencing, we are looking at ourselves more than ever!"
Upper-eyelid surgical blepharoplasty remains the gold standard management for excess upper eyelid skin or fat. Treatment options for the lower eyelid have expanded over the past year, as clinicians are developing new methods given the increase in demand. "Techniques have definitely been refined over the last year," explains Miss Hawkes, adding, "When I first began cometic eyelid surgery there were several different lower eyelid blepharoplasty surgical techniques described in the literature with no consensus about best practice. However, within the oculoplastic community, we now have general consensus on the importance of repositioning the fat, rather than just removing it. Tightening and supporting the muscles means less skin needs to be removed, resulting in less invasive and safer surgery."
She adds that bespoke non-surgical eye and facial rejuvenation techniques (e.g. botulinum toxin and dermal filler) are also increasing in popularity to delay, but not remove, the need for subsequent blepharoplasty surgery. More surgical practitioners are combining both invasive and non-invasive methods into their practice.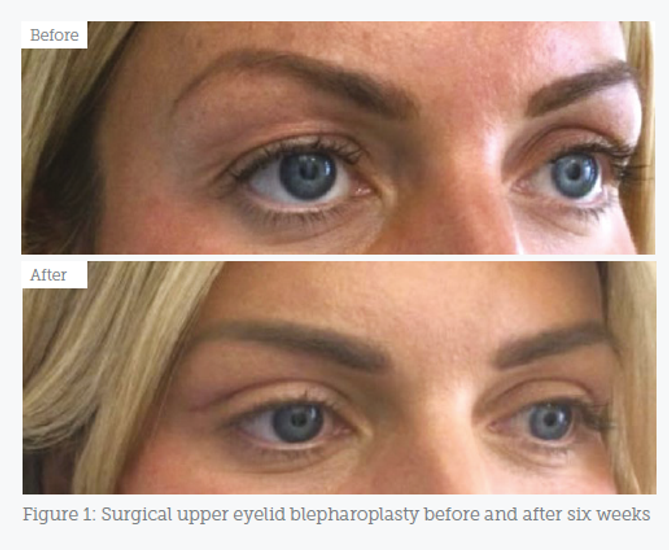 Continuing patient education
Over the last year, Miss Hawkes has observed a rise in patients discussing their procedures, and being honest about what they've had done. She explains, "There is a lot less negativity surrounding aesthetics now, which is refreshing to see. I think social media has played a significant role. For example, one of my patients used her Instagram account to document the post-operative journey after her blepharoplasty. Another has a WhatsApp group with friends dedicated to discussing her procedure and recovery! I believe this openness will continue and become the norm."
What will be big in 2022…
Miss Hawkes also believes that energy-based devices will continue to grow in popularity. She has incorporated the Morpheus8 radiofrequency microneedling device into her treatment offering over the last 12 months. "As an example, facelifts are typically associated with long downtime and patients are frequently enquiring for less invasive options to improve skin quality. Energy-based device on the face and neck for tightening and rejuvenation can deliver faster results with less recovery time and risk." Miss Hawkes explains.
Miss Hawkes notes that while she currently doesn't use ultrasound in her clinic, it's something she would like to incorporate in 2022. She comments, "Over the last year or so, I've seen how helpful it can be for our industry. At the moment I don't offer non-surgical rhinoplasties to my patients because of how dangerous they can be in terms of causing blindness, but being able to scan the area prior to treatment would mean that I would be able to carry out this procedure in a safer manner and avoid vessels. In addition, I've always thought that there was a big place for treating the glabellar in aesthetics, but this is often shied away from because of the risks involved. Again, the use of ultrasound will be useful for ensuring that this can be done with minimal chance of risk."
Ultrasound
A growing technique
Ultrasound has been a buzzword in aesthetics for a few years now, but it has been within the last 12 months that it's really emerged as a more common part of aesthetic practice. Consultant plastic and reconstructive surgeon Mr Dalvi Humzah notes that a lot of this can be attributed to the devices becoming more accessible. "I remember four years ago myself, Dr Kate Goldie and Dr Simon Ravichandran did a presentation on how useful ultrasound could be, but we demonstrated it with a huge clunky machine that was so difficult to transport anywhere," he laughs. "While people liked the presentation and acknowledged it was a good idea at the time, everybody noted the impracticality of expecting clinics to get these massive (and expensive) devices."
The only way for ultrasound to evolve is if more people have knowledge on the subject
Now, ultrasound technology has developed and practitioners can access it as portable, handheld devices. Mr Humzah comments, "This not only helps with accessibility, but it also means that the price is a lot lower. Before, they would cost clinics upwards of £20,000 and now they're available for a quarter of the price, which is definitely contributing to the rise in ultrasound use." Current handheld devices on the market include Clarius and VScan, which Mr Humzah has used in his clinic, while others available include Butterfly IQ, Lumify, and Sonoinject. As an early advocate for ultrasound, Mr Humzah believes that it's a welcome addition to the specialty's interest in preventing complications. "Scanning your patients prior to injecting means that you can see their anatomy, identify where the large blood vessels are and therefore plan where your injection points are going to be. This helps to minimise the risk of complications, such as causing a vascular occlusion. It can also help to monitor the outcomes of the treatment and help treat complications," he notes. For more information on the benefits of ultrasound, you can read Introducing Ultrasound to Your Clinic by Dr Kim Booysen on the Aesthetics website.1
The next steps for ultrasound
Although there has already been a growth in popularity for ultrasound, Mr Humzah notes that there is still a long way to go. "Most ultrasound devices, although useful, have not been developed specifically for the aesthetics specialty. Rather, they have been designed for general healthcare, and we have been able to apply these to aesthetics," he says. "So, I think the next step for ultrasound use in aesthetic medicine is working with companies to get ultrasound technology that is really tailored to aesthetics, and I'm currently in talks to get the ball rolling. My hope is that in the next 12 months we can expect to see ultrasound technology that is more aesthetics-friendly." In order for people in the industry to further understand ultrasound, Mr Humzah adds that it's important for practitioners to attend courses on the topic, something which his training academy will be offering next year, one of several new courses starting to emerge. "The only way for ultrasound to evolve is if more people have knowledge on the subject, and more people are discussing it and using it," he adds.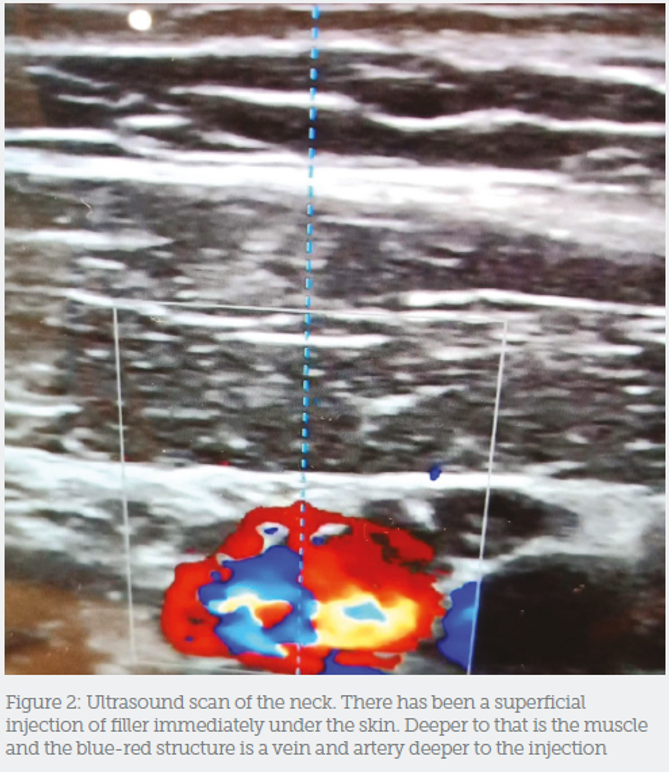 What will be big in 2022...
As well as a continuation in ultrasound development, Mr Humzah believes that over the next 12 months the industry will see a rise in the use of multi-modality treatments. He says, "While we used to just look at things singularly, for example a filler treatment or a toxin treatment, we are now starting to look at how these different procedures can work together to produce optimal results. In particular, I think the use of energy-based devices alongside other procedures will gain momentum."
Mr Humzah also notes that next year will see the launch of some new botulinum toxins to the UK market. He says, "While for years the UK has only had Azzalure (Abobotulinumtoxin), Bocouture (Incobotulinumtoxin) and Botox (Onabotulinumtoxin) available, new toxins to look out for next year include Jeuveau (Parabotulinumtoxin) by Evolus, Hugel Botulax (Letibotulinumtoxin) by Croma-Pharma and Alluzience (Relabotulinumtoxin) by Galderma. The key thing to consider in 2022 when it comes to toxins is the dosage and longevity of the products."
Injectables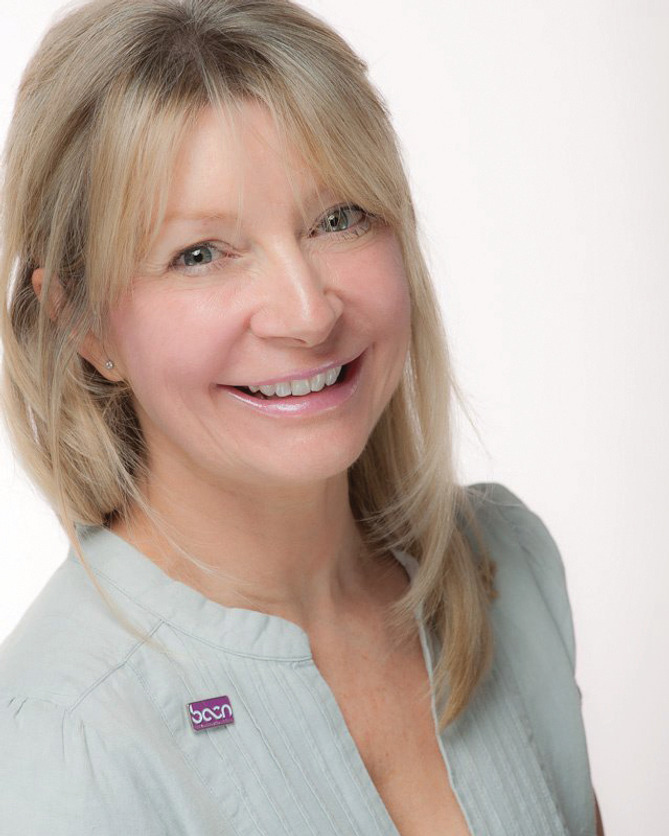 New injectable products enter the market
2021 has seen the launch of several new dermal fillers in the UK, for example Revanesse by Prollenium and Neauvia Organic, explains aesthetic nurse prescriber and chair of the British Association of Cosmetic Nurses, Sharon Bennett. "While I used to only use Restylane, I now also treat with Revanesse in my practice, and it really has delivered some amazing results to my patients," she says, adding, "The unique selling point for this product is that the particles are spherical, which helps with smoother and more even results." This year has also seen the relaunch of Sculptra by Galderma, a poly-L-lactic acid filler for rejuvenation. Bennett says, "Previously I used to only use hyaluronic acid fillers, but I've started to also incorporate this product into my practice as there's a lot of knowledge behind it and I've seen it produce some great results. As I start to use it more, I'm excited to see the outcomes it will give my patients."
Unfortunately, explains Bennett, this year she has also noticed a rise in white-label products. She says, "Online pharmacies and Facebook sites are full of people putting their own branding on these products, and there is no real information about where they come from or the data/research behind them. For the large majority of these products, you can't actually find out anything about them, which of course is worrying because there's no way to know what their safety profile is. As medical professionals we need to steer away from these products, because we always need to be able to back up the choices we make with science and results."
Emerging techniques
Bennett notes that she has seen a rise in practitioners using a layering technique when injecting dermal filler. "This refers to more than one formulation being used in a single area," she says, explaining, "For example, when we are treating the mid-face, we may inject deep along the periosteum to give some projection, and then we'll overlay with a softer product using a cannula to give a smoother more rounded appearance. Personally, I've found this approach delivers the best outcomes, and it's what I tend to use on a lot of my patients now."
Bennett also notes that she has started to use a threading technique using filler, which has also become more popular in order to help create a lifted appearance in the jawline, cheeks, and hairline. "This supports the skin and gives it some resistance," she says. "Sometimes when the skin is a bit loose and lax, you need more than just a volumiser as this can provide the patient with an amazing lift as well as with plumping," Bennett explains. She adds that the use of both cannulas and needles in aesthetic practice is important and she believes more practitioners should incorporate both into their treatments. She says, "Although it's less common than it was, I still see people who will only use one or only use the other, but I think if you want to achieve the best results you really have to be well versed in both techniques and be comfortable with either instrument in your hand. I don't think I could ever achieve the results I want just by using one of the two, especially for facial lifting! In addition, in terms of safety there are a lot of times where it is more appropriate to use a cannula than a needle, for example when treating large surface areas. So, this is something that will hopefully gain more popularity as time goes on."
Changes to device regulation
Bennett notes that another big change that occurred this year was the announcement that CE marking would soon cease to be recognised in the UK, as a result of Brexit. She states, "This year marked the start of a transitionary period for medical devices, where the UKCA mark will replace the CE mark. The marking process will have to be carried out by a UK Approved Body instead of (or as well as) an EU Notified Body and will follow our own set of rules and regulations. This will be fully implemented in 2023, and only products approved and tested to UKCA may be placed onto the market in Great Britain."2 Bennett explains that this may make a difference to how many products are available on the market, and which products you have in your practice that you can continue to use, provided that the new process is more stringent. The UKCA mark will not be recognised on the Northern Ireland market, and a CE mark or CE UKNI mark will be needed.2
What will be big in 2022…
Bennett believes that next year will continue to see the development of energy-based devices. She notes, "Think about how radiofrequency is now commonly combined with other technologies like microneedling, and how popular this has become! I think this sort of thing will only develop and get bigger, because it means we can treat more than one concern in just one treatment. This is convenient for both the practitioner and the patient, and can deliver some amazing results."
How to keep updated in 2022
With the industry constantly evolving, it's important to stay up-to-date with all the latest developments next year. Joining industry associations such as the British College of Aesthetic Medicine or the British Association of Cosmetic Nurses, can be a great way to learn from your fellow colleagues and discuss the latest developments in the field, as well as for having people to turn to for support.
Conferences also play an integral role for being able to network, attend talks on the newest trends, and view the most recent product launches on the market. The Aesthetics Conference and Exhibition (ACE) will take place on March 11 and 12 at the Business Design Centre, and CCR will take place on October 13 and 14 at ExCel, so make sure to register your interest now – we can't wait to see what next year has in store!