Working with a permanent makeup artist
In 2013, with business at her Wirral-based practice SDS Rejuvenate booming, aesthetic practitioner Dr Sally-Ann Dolan recognised an opportunity to expand her offering by collaborating with a permanent makeup artist. Gemma Kennelly fitted the bill, and she has been working from one of the SDS clinic rooms ever since.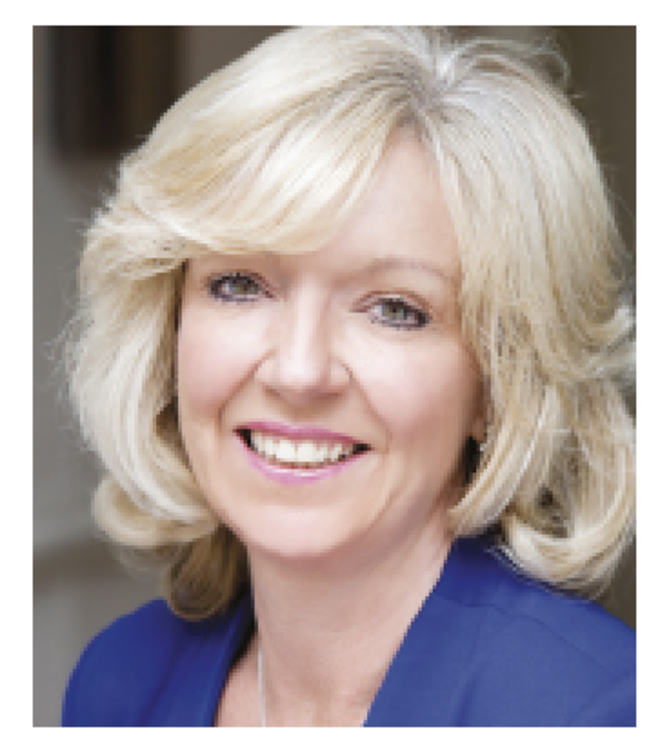 DR SALLY-ANN DOLAN SAYS, "My background is as a GP, but I started out in aesthetics more than 10 years ago and opened my first clinic around six years ago. We became busier doing non-surgical aesthetics and began offering beauty treatments as well, such as manicures, eyelash treatments, waxing and spray tanning. It became a one-stop shop, and permanent and semi-permanent makeup was a natural fit. Gemma and I met, and I was impressed by her work; it was appropriate for people of all ages, not just the younger clientele. She also had experience working with people who had lost their eyebrows and eyelashes after chemotherapy or due to alopecia. Gemma talked very passionately about it, and, as a doctor, that meant a lot to me.
Although Gemma is independent and works for herself, both at our clinic and elsewhere, she is part of our family
As she became established at the clinic, people started asking about her services. We often refer patients to her, and she brings some of her clients to us if they ask about aesthetics or beauty treatments. For example, if Gemma is seeing a patient who is due to have their next botulinum toxin treatment soon, she'll suggest they come to me to have that done before she does their eyebrows. Also, if a client of hers has a skin condition, she might ask my clinical advice. Gemma holds her own diary, so if one of our patients is interested in having an appointment with her, they contact her directly and she will then check when the clinic room is free. Sometimes she will work from here once a week, but during busy times it might be more often. She is self-employed and pays to rent the clinic room, based on how long she uses it for. There is no other financial arrangement in place whereby, for example, there's an incentive for either of us to cross-refer clients or patients. When aesthetic practitioners are considering integrating another service into their practice, you have to make sure anyone you allow to be associated with your brand or your clinic is reputable.
See their work in real life, not just photographs of what they've done. Although, I also think you've got to give people a chance, particularly if they are just starting out and you know they are good at what they do. As they build their business, you get a return on that. Although Gemma is independent and works for herself, both at our clinic and elsewhere, she is part of our family. She gets on with everyone really well, and her services fit beautifully with ours. There is a natural crossover between the two, which benefits both parties."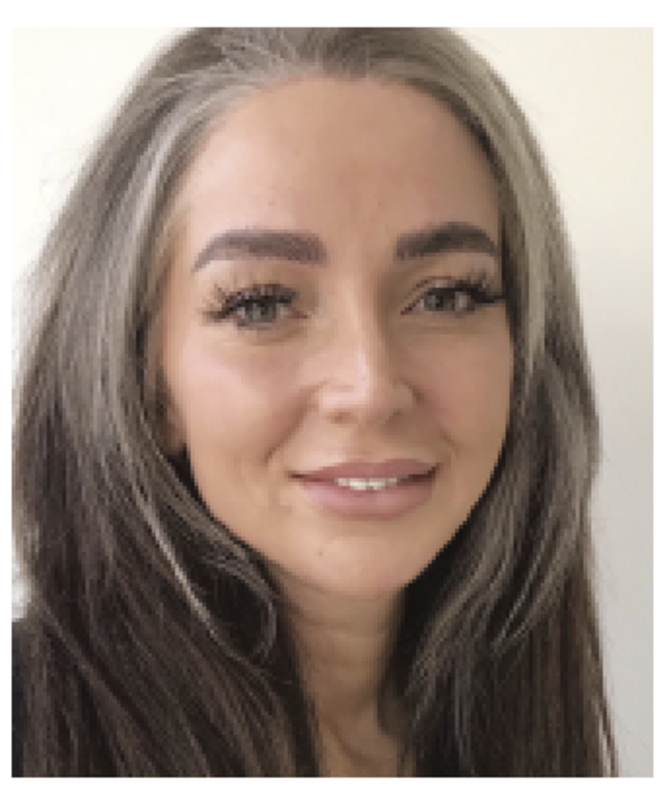 GEMMA KENNELLY SAYS, "When I initially completed my training as a permanent makeup artist, I was advised by the training company that the best way to get started is to source multiple clinics to maximise client reach. So, I set about the task of trying to find clinics that would be interested in offering my services alongside their business. Approaching them by mail at first, I introduced myself and explained how what I do could be a great add-on to their business. It's hard as a beginner to get people to believe in you and let you essentially tattoo their face. But with perseverance I managed to start building my business. I did work with some beauty salons to start with, as back then, there weren't as many aesthetic clinics around.

Permanent makeup is an aesthetic change to your face, it's not a simple beauty treatment
After gaining some experience I approached SDS and met with Dr Dolan. I really wanted to work with her and the team as their standards are so high. As a permanent makeup artist, I wanted to work with businesses that have the same professional approach to hygiene and safety standards, with a great reputation for the quality of their work, as that's the kind of business I'm building.
I'm happy to say I've been there ever since. I offer permanent makeup for brows, eyeliner and lip colour. I also offer microblading and permanent makeup removal. I absolutely love my job, and it's extremely rewarding.
Permanent makeup is an aesthetic change to your face, it's not a simple beauty treatment. Working in a highly respected clinic builds trust with your clientele. We share many crossover clients and patients, whereby I refer clients to the team at SDS and vice versa.
I take pride in what I do and having a base like SDS definitely enhances my business. I had worked previously in a high-end spa and am used to working to a high standard. So, SDS Rejuvenate is just perfect for me."

Working with a psychologist

Dr Rosh Ravindran, aesthetic practitioner and CEO of KLNIK in Cheshire, brought psychologist and body image specialist Kimberley Cairns on board when the clinic opened last year. She is employed by the clinic and works as a personal wellness trainer, supporting patients' psychological wellbeing from their initial consultation and through a number of bespoke wellness modules.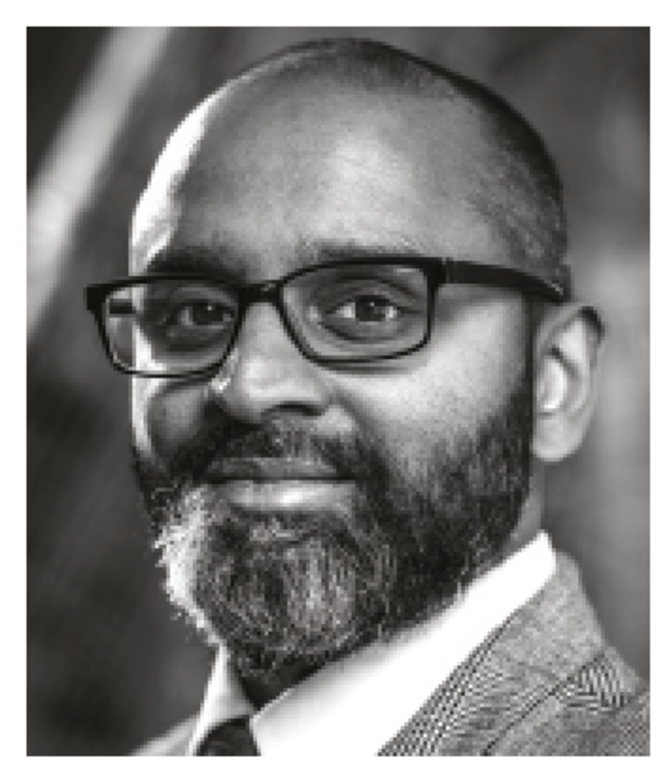 DR ROSH RAVINDRAN SAYS, "I always envisaged the concept of wellbeing and wellness being incorporated into KLNIK from its inception. As our personal wellness trainer, Kimberley is at the core of our ethos and acts in the pursuit of public health protection.
Kimberley was introduced to me by my commercial director, who has worked with her over the years and knew that she would be a perfect fit. Working with her has broadened my knowledge and given me a vast understanding and compassionate approach in working with body image and its presenting difficulties.
The process begins with a bespoke, one-hour 'Signature Consultation' comprising 30 minutes with Kimberley, followed by 30 minutes with me. As a highly trained psychologist experienced in treating people in distress, Kimberley takes a full medical history, giving parity to physical and mental health. A confidential therapeutic narrative unfolds to allow a patient to share their concerns without judgement. This approach is not compulsory for patients; however, we use it as our default process and recommend it to all patients, as it works so well. Kimberley provides a safe, therapeutic space for patients to express their stories, which are often combined with significant emotional distress. Kimberley is competent in working with a range of psychological mood disturbances, including body dysmorphic disorder (BDD), which are often correlated to appearance anxiety that may create a conflict for aesthetic intervention. Recognising this fusion between our internal and external worlds, Kimberley and I developed an 'Aesthetic Wellness Scale' (AWS). Patients are invited to complete the AWS, which captures the impact of their concerns on their overall wellness. This is used to ensure the patient is guided on the wellness journey that suits their needs, and it may result in no aesthetic intervention.
If there was intervention, all our patients are brought back for timely reviews following their procedure, with the clinician and Kimberley, where we can identify if any problem has arisen.
Kimberley effectively supports the patient's individual wellness through various pathways. This includes more than 20 wellness modules, such as 'Aesthetic Resilience' and 'Pain Management'. She has also led several safeguarding training sessions for our staff, which tackle difficult situations including treating vulnerable adults, BDD, patient confidentiality, professional boundaries. When integrating any new service, it is important to understand the implications it will have, and to thoroughly understand its capabilities. I'm absolutely delighted at the patient response to the personal wellness trainer initiative. It has proven to be a huge success, demonstrated by engagement and improvement of patient wellbeing outcomes."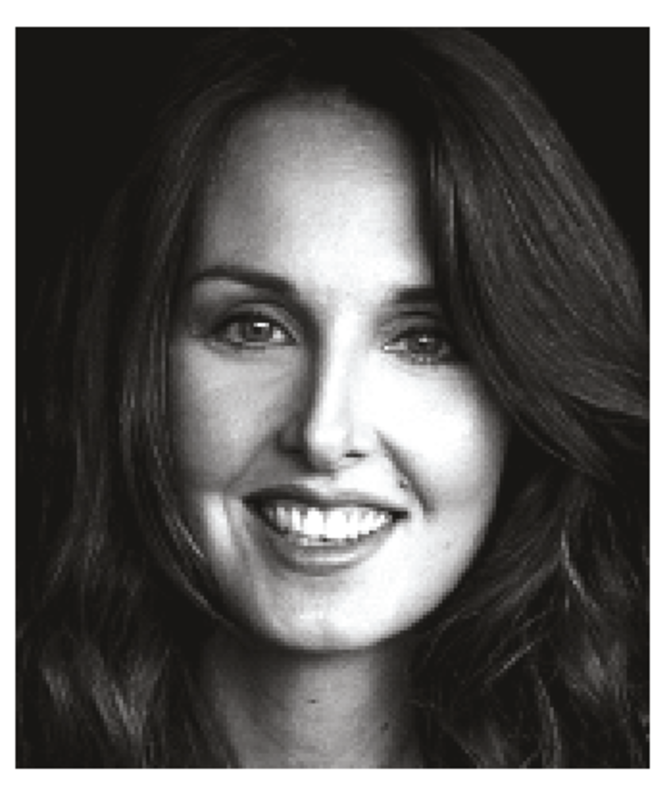 KIMBERLEY CAIRNS SAYS, "I have worked extensively with body image over the past 10 years in a range of settings, including intensive mental health services, education and crisis psychological intervention, where I worked closely with people psychologically and physically affected in the 2017 Manchester and London bombings.

This has shown me just how debilitating a negative body image can be. It really can affect all aspects of identity and the way a person relates to their social and physical environments. That being said, your body image also has the ability to uplift and transform your life and underpin your self-confidence.
There can be a lack of understanding of a patient's motivation for treatment, and realistic outcomes are not always considered. From the outset, I was instantly committed to ensuring no psychological harm is done to those seeking aesthetics. A patient journey into aesthetics cannot be done without wellness; it is integral.
I also often see patients before treatment for relaxation techniques to target pain relief or tackle needle phobia
Our consultation is robust and thorough, and allows the clinical team to measure objectively if there are any 'red flags'. Saying 'no' as part of a consultation is to be expected as everybody is not automatically a suitable candidate for a treatment. It takes a lot of courage for some patients to share their private body talk and we are in a position of privilege and trust. Alternative pathways to wellness can be provided in the absence of aesthetic intervention. After the consultation, each patient is given a 'Care Plan', which may include a one-to-one personal wellness module. This involves ongoing consultation to address the patient's concerns and continue their journey to wellbeing, both physically and psychologically. Modules are tailored to each individual, and can continue for two, three or six months, during which time I typically see the patient every week.
I also often see patients before treatment for relaxation techniques to target pain relief or tackle needle phobia, for example. Unfortunately, we do see patients who have had negative, distressing and even traumatic experiences with aesthetic professionals during consultations and treatments at other clinics. I facilitate an 'Aesthetic Resilience' wellness module to address this specifically, to ensure we are reducing possible re-traumatisation to the patient seeking treatment. Embedding psychological wellbeing is fundamental to KLNIK's vision of ensuring wellness is at the heart of what we do. It allows for a patient-centric, ethical service that builds patient satisfaction and patient retention while also improving industry standards."
Working with a nutritionist
Recognising the value of a healthy diet and nutritional support brings to overall health and wellbeing, aesthetic practitioner Dr Rita Rakus decided a nutrition professional would be a beneficial addition to her team. Naturopath and nutritionist Karim Chubin, who is based in Switzerland, visits Dr Rakus's Knightsbridge clinic approximately once a month to see patients.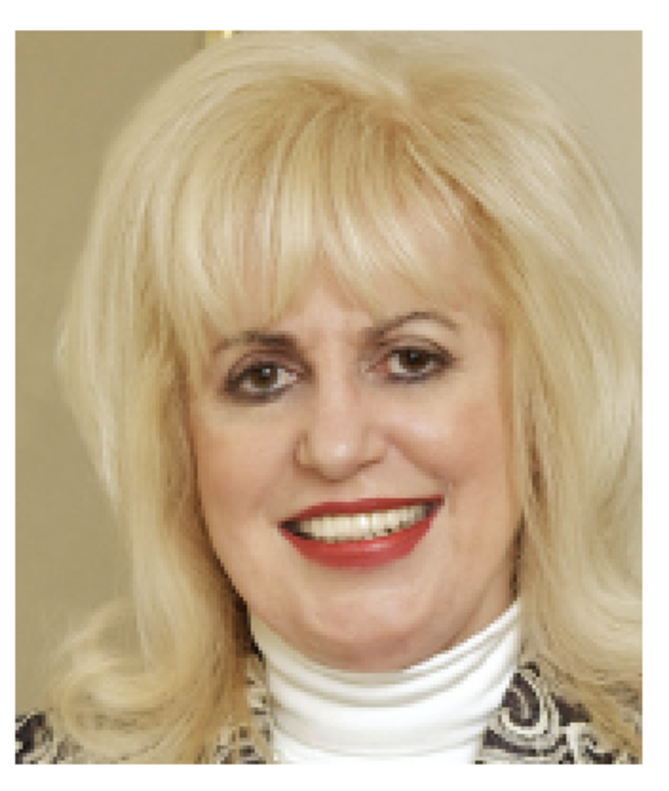 DR RITA RAKUS SAYS, "Nutrition is a very important part of your general health and your skin health. If you have good nutrition, your skin will be in much better shape. Not only that, but we find that we get a better result from the treatments we perform. I've incorporated a nutritional aspect into my practice for the last five years or so. I knew of Karim through talking to colleagues and peers in the industry. He was at the forefront of nutrition and naturopathy, and I thought it would be a good opportunity to work with someone of that calibre.
When I see my patients, I suggest that we extend my advice to incorporate nutrition, and if they choose to, they can then book to see Karim for additional support. Generally speaking, they are all very interested in the concept.
Karim comes into my clinic as a consultant on an ad-hoc basis, where we pay him per patient he sees. The service is offered to all patients who visit my clinic, regardless of what procedure or treatment they are coming for. We give details of Karim's services in the consent forms and documents patients complete during their initial consultation, as well as in leaflets and newsletters, so patients let us know if they want to see him.
The service is offered to all patients who visit my clinic
Karim sees patients in my clinic in addition to running his own practice. Patients will have a consultation with him, and many will then undertake one of his programmes addressing their diet and nutrition. We also offer intravenous drips and supplements in combination with the nutrition consultations, so it works well together.
In terms of advice for integrating a new service, I would say go to all the conferences and lectures, find out what's popular in the press, and talk to people in the industry to find out what will best suit your clinic."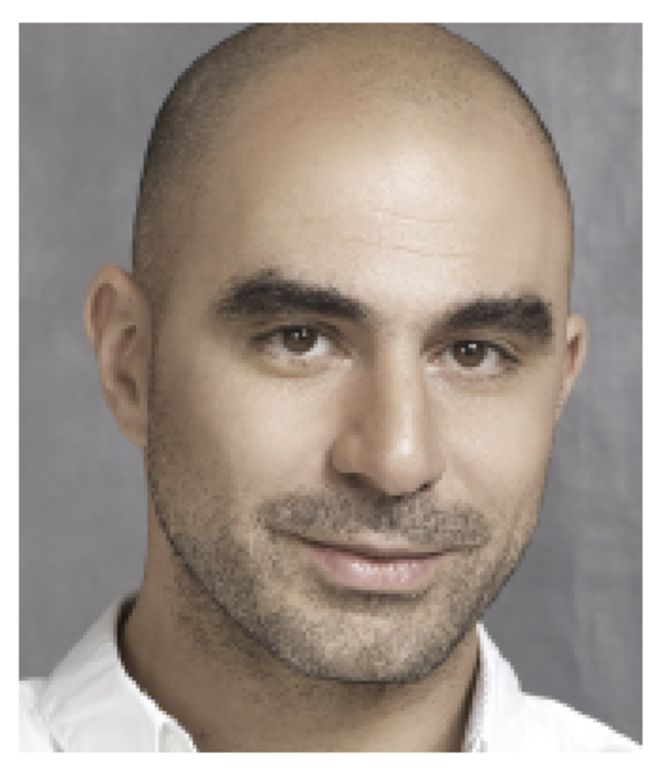 KARIM CHUBIN SAYS, "I began my private practice as a family naturopath almost 15 years ago. I still have a solo practice, but I wanted to join forces with a leading expert – such as Dr Rakus – who is at the cutting edge of aesthetic medicine using the 'outside-in approach'. My interest is how you can support the individual by building health rather than fighting disease.
From a naturopathic perspective, we have an ability to thrive but most of us don't know what that means or looks like. Food and nutrition can have an impact on all the body's systems: you start having more energy and better skin, recovering better, and feeling generally brighter and more vital.
Many are now realising that everything we are looking to solve on the outside comes from within
When a patient comes to me through Dr Rakus's clinic, I meet them initially for up to a couple of hours. I really get to understand them by asking questions relating to their lifestyle and diet, as well as analysing their clinical signs, such as the shape of their body and where their body fat accumulates. I also focus on how our hormones interact with one another, deficiencies and stress. When we get to know our patients, we get to know where the weaker links are; for example, whether they are low in cortisol or serotonin. These are important elements that reveal invaluable data about a patient's metabolic blueprint. I take that data and then run specific tests, using saliva, urine, stools and blood testing, to explore what's happening inside the person's gut to be able to personalise nutritional, herbal and essential oil compounds, before putting together a personalised plan for the patient. In the first four to six months following an initial appointment with a patient, I make myself very available and I commit to two or three remote conversations a week if they can't come and see me in Dr Rakus's practice. As I am based in Switzerland, I may fly to the UK for a day or two to visit a handful of individual patients. This may be in Dr Rakus's clinic or at the patients' own homes – either way, Dr Rakus is always informed. Dr Rakus and I have an agreement in place which takes into account both the patients she recommends to me, as well as the patients I bring to her clinic.
Patients who see Dr Rakus come for non-invasive aesthetic treatments, and many are now realising that everything we are looking to solve on the outside comes from within. So, she will recommend my approach."