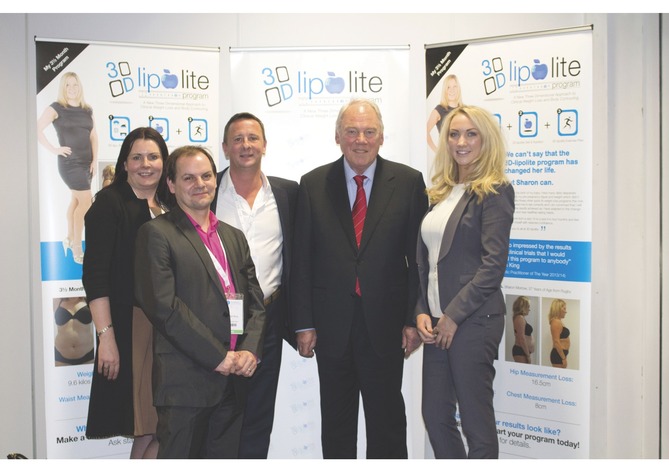 However, Dr Totton claimed that an informed public would be the key to improved safety. "We can't stop the hairdresser injectors," she said. "So we must educate the public about the risks." Asked about the future of aesthetic medicine, Mike Comins asked 'Does anyone in the government really care about this industry?", but Dr Vallance- Owen said he believed very strongly that the government would introduce legislation to make fillers prescription-only medical devices and would insist on supervision of non-medical injectors. Sharon Bennett said, "I am optimistic. Associations are already coming together to be stronger." Dr Vallance- Owen called for practitioners to report complications, speak up about bad practice and lobby for a compulsory register. Mr Humzah left the audience considering what he called "The three Ps; your patient, your procedure and whether you are the right practitioner to be doing it – if not, pass it on." Day two of the conference began with a session on Skin Health. After an introduction by Dr Tapan Patel and a presentation on chemical peels by Sharon King, dermatologist Dr Tamara Griffiths gave a fascinating overview of cosmeceutical ingredients, telling her audience, "You owe it to yourself and your customers to understand the science." She presented vivid evidence of the extent to which the sun creates photoageing, comparing images of skin on the forearm to skin on the inner arm. She recommended antioxidants to boost the effect of sunscreen. Dr Daron Seukeran presented on rosacea, discussing alternative diagnoses, the use of vascular lasers, and the potential of Mirvaso gel.
Dermatologist Dr Stefanie Williams then spoke powerfully about treating adult acne. "Acne is not cosmetic, or a rite of passage," she said, "It is a serious, disfiguring, scarring, skin disease." She spoke of the importance of early medical treatment to avoid scarring, and said that patients should avoid oils and facials, which in one study worsened acne in 80% of cases. For scarring, she recommended medical needling, used in conjunction with a Clarisonic cleansing brush to make anaesthetic creams work more effectively on patients.
Also on Sunday morning was a masterclass presented by Dr Johanna Ward explaining both how to use Coolsculpting technology and how introducing it can benefit a clinic financially. Dr Kuldeep Minocha talked about the value of Restylane Skinboosters as a versatile treatment for a broad range of patients. Dr Britta Knoll presented an expert clinic on treating hair loss through the use of mesotherapy, stating that she sees 10 patients a day suffering from the condition. Dr Knoll, who was trained by mesotherapy founder Dr Michel Pistor, explained the scope of the technique, describing it as a locally targeted treatment in the correct skin layer by multiple microinjections. She emphasised that Dr Pistor's mantra was "Medication, yes: but a small dose, rarely, and at the right place." She stressed that mesotherapy succeeds in more than 90% of cases of hair loss; however, if hair bulbs have been destroyed by treatment such as chemotherapy, it can be very difficult to regenerate hair growth.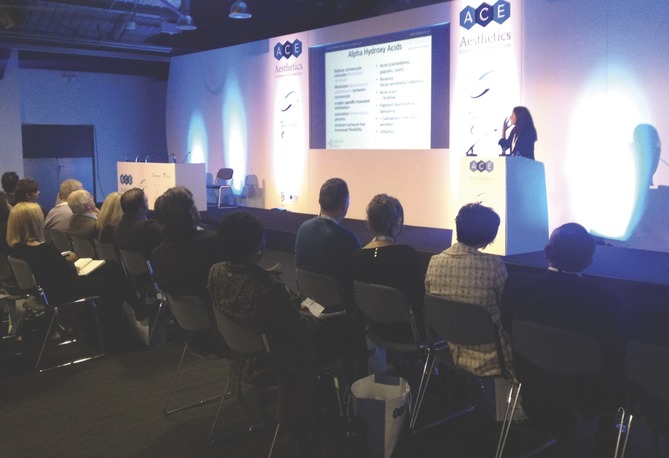 Cosmetic surgeon Dr Sotirios Foutsizoglou's expert clinic
was a thorough examination of nose augmentation. With an introduction on rhinoplasty to give context, Dr Foutsizoglou went on to present a detailed analysis of the anatomy of the nose before demonstrating the stunning effects possible with non- surgical nose reshaping using dermal fillers. In his demonstration, he used Emervel Deep on a model to increase the size of the nasal dorsum. Dr Foutsizoglou placed recurring emphasis on the importance of good anatomical knowledge, and Dr Foutsizoglou also pointed out the significance of having an artistic eye in
this treatment,"The ability to judge what looks good", and therefore which area to treat and also when to stop treatment. He concluded, "You are not correcting the problem here, but creating an illusion."

In the conference auditorium, the final afternoon's focus turned to body treatments. Dr Johanna Ward chaired, with Dr Richard Brighton-Knight discussing body image and weight loss, specifically focusing on rapport building and patient consultation techniques, shedding light on the importance of body language, and the speed of walking and talking when meeting your patient in the waiting room. Dr Mike Comins then presented on body sculpting, focusing on the benefits and technique of tumescent liposuction (liposculpture), showing some impressive before and after photos, and explaining the mechanisms of Klein's solution, a combination of saline, lidocaine and adrenaline. In the final conference session of the day, Dr Mike Comins introduced Dr Sujata Jolly who gave a presentation on skin problems, and

Dr Konika Patel Schallen, vice president of clinical education
at Syneron-Candela, who spoke on laser, radiofrequency and ultrasound, looking at the benefits of each type of treatment along with their results. Answering a question from the audience on IPL versus lasers, Dr Schallen stressed that the IPL needs to be powerful enough for the treatment in question. As visitors left on Sunday evening, the resounding mood was enthusiastic and delegates appeared inspired by what they had seen and heard throughout the weekend. With many delegates already planning their visit next year, we look forward to welcoming you all back to ACE 2015.