Dr Souphiyeh Samizadeh details the occurrence and efficacy of treating masseter hypertrophy and bruxism with botulinum toxin
Introduction: The use of botulinum toxin
Botulinum toxin (BTX) has been successfully used for the treatment of many conditions including excessive muscle tone, movement disorders, strabismus, dystonias, blepharospasm, hemifacial spasm, cervical dystonia, juvenile cerebral palsy, and adult spasticity.1,2 Use of BTX for cosmetic purposes has gained popularity in the past two decades and, recently, other therapeutic uses of BTX have been studied.3 A number of potential new cosmetic and therapeutic indications including conditions associated with pain, excessive or dyssynergic muscle contraction and hypersecretion of glands have emerged, which have attracted a significant amount of interest from the scientific community.2
Botulinum toxin A (BTXA) inhibits acetylcholine release from nerve terminals at the neuromuscular junction, resulting in inhibition of muscle contraction.4 In addition, BTXA also produces localised chemical denervation of parasympathetic postganglionic cholinergic fibres, making it effective for the treatment of hyperhidrosis and hypersalivation.1 Studies of conditions such as myokymia, bruxism, and anal fissure have also reported promising results.5-7 A secondary outcome of the BTX injection is pain-relief, suggesting BTX has a direct effect on pain mechanisms, which may be independent of its neuromuscular actions.8 This finding has resulted in new emerging indications, including treatment for conditions associated with pain, such as migraine, headaches, myofascial pain, neuropathic pain and chronic lower-back pain.2 Current evidence suggests that BTX can selectively weaken painful muscles and interrupt the spasm-pain cycle. The analgesic effects of BTXA were first reported after observation of substantial pain relief in cervical dystonia.8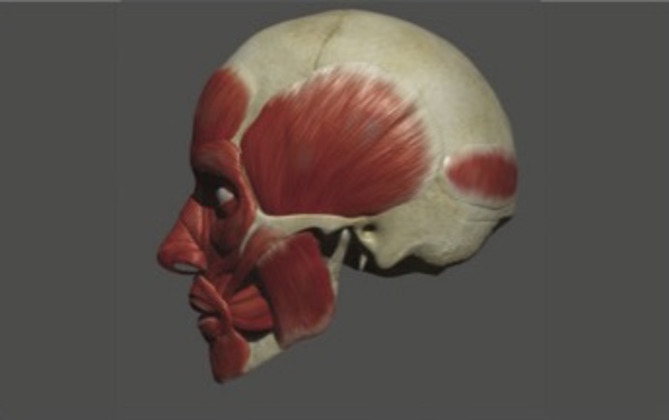 Initially the pain reduction was attributed to reduced muscle hyperactivity,8,9 however, a direct analgesic effect has been shown in animal studies.9,10 Various studies have reported positive results for management of conditions associated with pain using BTX,8,11 however further research is necessary. BTXA is very commonly used in Asia for lower facial contouring and to treat masseter hypertrophy, as Asian women tend to dislike the square face shape and favour a delicate ovoid shape instead.12-14 In this article I will discuss masseter hypertrophy and its nonsurgical treatment using BTXA, as well as its role as an adjunct treatment for bruxism.
Masseter muscle hypertrophy
The masseter muscle is one of the four principal muscles of mastication (chewing) and is essential for adequate mastication.15 Masseter muscles are located laterally to the mandibular ramus,16 and therefore play a significant role in facial aesthetics (Figure 1). Enlarged and hypertrophied masseter muscles will alter facial lines and can have a negative aesthetic impact –potentially causing facial asymmetry and a square face shape, which is often considered a masculine trait.17
Masseter hypertrophy was first described by Legg in 1880.18 It is a relatively uncommon condition and is characterised by benign unilateral or bilateral enlargement of the masseter muscles (Figure 2).17,18 Masseter hypertrophy is asymptomatic and the reason patients seek help is predominantly related to aesthetics, in particular if there is noticeable asymmetry due to unilateral presentation.17 Masseter muscle hypertrophy can also be a result of dietary habits, chewing gum habits and bruxism (teeth grinding).18-20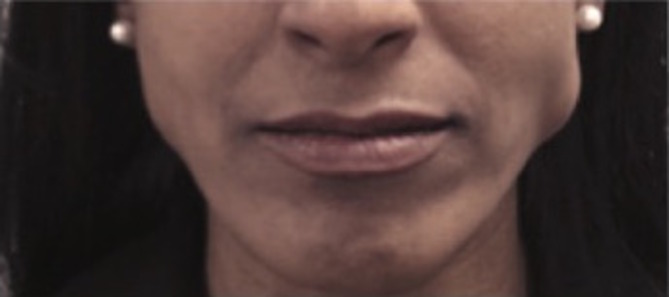 A well-defined jawline is often considered a sign of youth and beauty.21 However, a square jaw shape, which may be out of proportion with other facial features and, in cases of severe masseter hypertrophy and unilateral hypertrophy, can be seen as a disfigurement to a patient. There are also ethnic variations in perception of beauty; Baek et al reported that oriental women greatly desire an oval, delicate and feminine facial shape.22 This is particularly true for Korean women, who tend to have a wide jaw bone15. In addition, as part of their diet, they chew rough and hard food regularly, resulting in well-developed masseter muscles.15 Furthermore, in Korea, the belief that certain facial features bring good or back luck, in addition to the social preferences of slim and smaller faces, has resulted in popular lower face remodelling treatments.14
Diagnosis
Prior to treating masseter hypertrophy, it is
important to ensure you have the correct
diagnosis. Other reasons for swellings at the
angle of the mandible could be due to:17,18
Compensatory hypertrophy (due

to hypotrophy or hypoplasia in the

contralateral side)




Masseter muscle intrinsic myopathy




Masseter tumour




Salivary gland disease




Parotid tumour




Parotid inflammatory disease




Odontogenic problems




Neoplasms of soft tissues
Masseteric hypertrophy, accompanied by bruxism and frequently clenching the jaw can result in tooth wear, fracture of the teeth and restorations, toothache, masticatory muscle pain, temporomandibular joint pain, and tension-type headache.23
Treating masseter hypertrophy
Treatment of masseter enlargement is
usually unnecessary and is carried out for
aesthetic purposes.18 Aesthetic contouring
of the angles of the jaw can be carried out
both surgically and non-surgically. Surgical
aesthetic contouring of the prominent
mandibular angle through partial excision
of the masseter muscle and/or osteotomy
(reduction of the thickened bone in the
region of the mandibular angle) is well
reported in literature.22,24 However, surgical
approaches are invasive, have a relatively
long recovery time and complications such
as hematoma, nerve injury, facial nerve
paralysis, infection, trismus, asymmetric
resection, uneven contour lines and
sequelae from general anaesthesia, can
occur.14
Injecting BTX into the masseter muscles to induce 'disuse atrophy' is a nonsurgical approach of de-bulking masseter muscles and reducing lower face width, which, as discussed, is very common in Asian countries.25 Numerous studies have highlighted the benefits of this non-invasive approach since Moore and Wood introduced the BTXA injection of the hypertrophic masseter to treat functional problems in 1994.26 Following this, Rijsdijk and colleagues, in 1998, reported the use of BTXA for aesthetic volume reduction of the hypertrophic masseter.27 In 2001, Von Lindern et al published an on article the use of BTX for masseter and temporal muscles.28 Kim et al treated 1021 patients with BTXA for aesthetic purposes to reduce the volume of masseter muscle in 2005. They concluded that BTXA is a simple technique, with few side effects and reduced recovery time, and can also replace surgical masseter resection. They reported five steps for the progression of BTXA in masseter muscles after injection:14
Week 1: Muscle softening




Week 2-4: Muscles noticeably thinner




Week 10-12: Maximum effect




Week 12+: Action recurs




Week 16+: Muscle volume recurs



Treating bruxism
In addition to reducing the volume of the
masseter muscles, injection of BTXA into
this area has been shown to reduce pain
and grinding episodes. Although scientific
evidence to support treatment of bruxism
with BTXA is not abundant, current studies
and literature reviews have shown reduced
frequency of bruxism events, decreased
bruxism-induced pain levels and high
anecdotal patient satisfaction.5,29,30
Various hypotheses have been described
for the mechanism by which BTXA relieves
pain. These include direct effects at
the neuromuscular junction, direct antiproprioceptive
effects on nerves, inhibition
of the release of various neuropeptides
and neuromodulators, and blockage of the
transmission of afferent neuronal signals.31
Conclusion
BTXA injection is a non-invasive, effective
and safe treatment for masseter muscle
hypertrophy and lower face contouring. It
can also be used as an effective adjunct for
the treatment of bruxism. Important issues
such as immune-resistance from repeated
injections and long-term cost effectiveness
of treatment should be considered when
offering this treatment option to patients.