There is a plethora of social media platforms available to businesses worldwide: Twitter, LinkedIn, Snapchat, Google+ and YouTube to name just a few. Yet nothing will compete with the social media giant that is Facebook. With more than one billion registered accounts and more than two billion active users each month,1 it is a channel that, in my professional opinion, needs to be adopted and treated as a priority in every marketing strategy.
Effective Facebook advertising can work wonders for any business, but it is important to get it right first time. No-one wants to waste a penny of their marketing budget by not knowing how to use the tools that are available to them. You need to ensure that you understand what your primary objective is, how to reach your target audience and finally, how to measure the success of your efforts. This article will explain how to effectively use Facebook to advertise your clinic and services.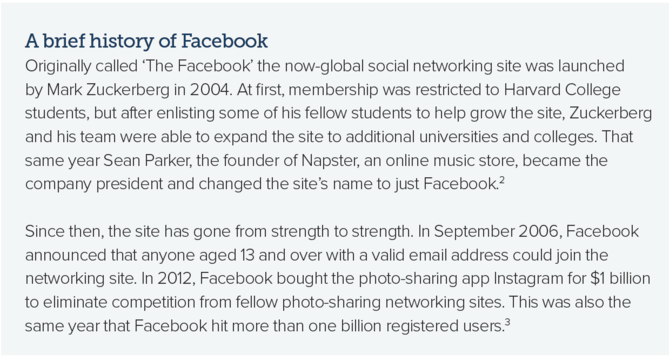 Step one: create a Facebook Page for your business
Every successful project needs a solid foundation; that foundation is a responsive, well-thought-out and easy to digest Facebook Business Page. Facebook Business Pages offer completely different functions to the ordinary Facebook profiles, one of the functions being that it doesn't use 'Facebook friends' to measure social media influence. It is against Facebook's Terms and Conditions to use a personal account to represent something other than a person. If you are currently doing so and don't convert your Facebook Profile to a Business Page, you are at risk of Facebook permanently removing your account.4
There are many benefits of using a Facebook Business Page for your clinic, which include:
Features that help you connect with customers and reach your goals, as these pages are designed for businesses and organisations

Access to 'page insights', where you can see metrics with posts that people engage with, as well as visitor demographics such as age and location

Providing other employees access to edit your Business Page

Creating ads and boosting posts

A Facebook Business Page will allow you to promote your clinic services to a wider audience as well as being able to engage with your current patients. You should add your contact details, reviews from previous patients, post regular content that is relevant to your audience and add a portfolio of before and after photographs – however, do not use these on the ads themselves, just on a Facebook post, this will be discussed later in the article. A Facebook Business Page becomes a fantastic platform to discuss, inform and advertise your services as well as increase brand awareness, engagement, SEO opportunities and offer a greater understanding of your audience and potential customers.5
The first thing you will be prompted to do is choose a category for your business based on six choices. The first choice, 'Local Businesses or Places' is the most appropriate for aesthetic clinics. Once you've selected the appropriate category, you will be prompted to upload a company profile and image header, useful search terms that promote your business and services that you provide and a link to the company website (not mandatory). In order to keep in line with your clinic's brand, I would recommend that your profile image should be your clinic's logo and strapline, whereas the image header should be either a high-resolution image of the facilities, the staff, the location, an image that depicts the service provided, or a combination of all four.
Step two: choose an advertising option
There are two different options for creating a Facebook ad – the Facebook Adverts Manager and the Power Editor. Power Editor is a Facebook advertising tool designed for larger advertisers who want to create, edit and publish multiple ads at once and have precise control of their campaigns. As we're starting from the basics, I would recommend using the Adverts (Ads) Manager to create a campaign. A campaign is what you want to accomplish with the advert, in other words, your objective.
Step three: choose your campaign objective
Not all advertisements are the same, some are great for getting people to like your page or increase the engagement of your posts, while others increase the conversions to your website.
Using Ads Manager, the objective that you choose should remain consistent throughout each individual campaign that you create. This means that if you decide you want to create a campaign that drives clicks to your website, all of your ads within this campaign must also target the same goal.
There are many objectives that you can choose from, some of them being:
Page post engagement: promote your page posts

Page likes: get page likes to grow your audience and build your brand

Clicks to websites: get people to visit your website

Website conversions: get people to perform certain actions on your site (such as booking a consultation)

App installs: get people to install your mobile or desktop app (if applicable)

Event responses: increase attendance to your event (for instance a treatment launch)

Offer claims: create offers for people to redeem in your online store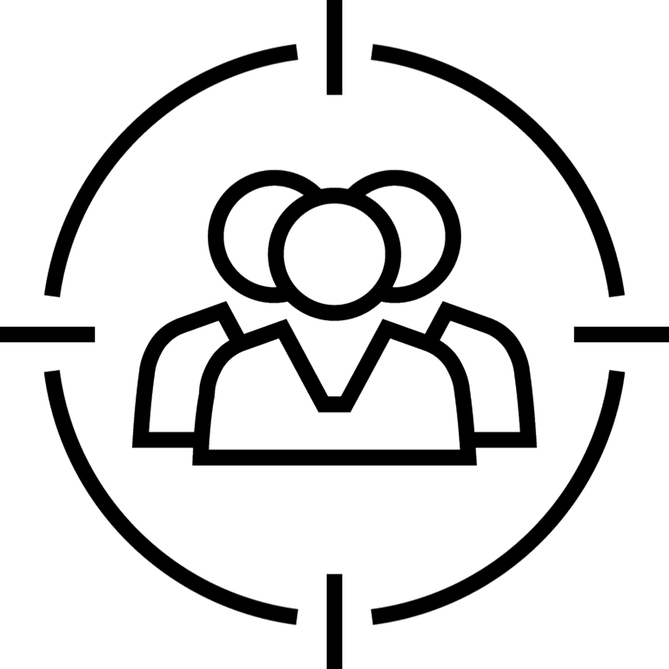 Step four: define your audience and budget
This is, by far, one of the most important parts of creating a successful Facebook Ads campaign. Depending on your objective, your audience and budget can be as big or small as you would like. The most important thing is to concentrate your advertising efforts into an objective that has potential to get more leads and sales; I would suggest being a little more selective with your audience.
The audience of your ad can be customised based on the following demographics:
Location

Age

Gender

Languages

Interests

Behaviours (pages your potential audience engage with)

Connections (friends and those following)

For example, if you are a clinic based in Kent and your objective is to generate more leads from young adult males, I would recommend selecting the following audience:
Kent

18-35

Males

English

Health, beauty, fitness

Beauty page, fitness pages

Beauty blogger, celebrities

In some cases, a target audience changes on a regular basis, however, I would recommend making a note of the audience as Facebook doesn't have an option of saving it.
Budget
Once you've selected your audience, you can look at distributing your advertising spend for each campaign. How much you spend is important. But, for as little as £1 a day, you can make a real impact.
Since Facebook bought out Instagram in 2012, you can now post your Facebook ads onto Instagram, without having to have an Instagram account
According to MoZ, a well-known SEO service company, by spending $1 a day on Facebook Ads, you have a chance to get in front of about 4,000 people who wouldn't have seen your ad otherwise. If you pair that with the idea that you may be doing something your competitors aren't, you're creating some real awareness.9 Most businesses, no matter if they're just getting started or past the startup phase, can afford to spend the equivalent of $30 a month — in fact, according to MoZ, you probably shouldn't be in business if you don't have that sort of cash to dedicate to marketing. Plus, since Facebook ads have the lowest average cost per 1,000 impressions of any advertising platform (averaging around $0.25 per 1,000 impressions), you can easily afford to throw a couple of dollars a day into the advertising mix.7 Using the details stated above, this should give you an understanding of what you could get for your money. For your first campaign, I would suggest using a small amount of the budget and run it for approximately one month. This will give you an adequate amount of data to analyse once the campaign has finished running.
This doesn't mean that you should only monitor after the month is finished, if you spot anything through the campaign that you think needs changing, then do so.
Step five: choose a placement for your ad
Now that you've decided which users you want to target, what you want them to do, and how much you are going to spend on them, the next thing you are going to do is choose how your ad will look. There are four formats to choose from, they are:
Carousel
Creating an advert with two or more scrollable images or videos. These ads would work best if your clinic would like to generally promote its services.
Single image
Creating up to six adverts with one image each at no extra cost. These ads would work best if you want to promote something more specific, such as a product launch or a recruitment message.
Single video
Creating an advert with one video. This ad provides a perfect opportunity to promote a certain treatment, showing a patient receiving that treatment in clinic.
Slideshow
Creating a looping video advert consisting of up to ten images. Again, this ad can be used to promote a range of services you offer in your clinic.
Unfortunately, you cannot choose more than one format without having to create duplicate campaigns, which would increase the cost. Once you've selected your format and included the content you will be able to preview the advert, which will show how it will appear on Facebook.
It is important to mention that since Facebook bought out Instagram in 2012, you can now post your Facebook ads onto Instagram, without having to have an Instagram account.8
Step six: go live!
Once you have followed all of the above steps you can start your campaign. Providing you have met Facebook's Terms and Conditions, the ad should run instantaneously, or at the date that you want to start the campaign. A full list of Facebook Advertising Policies can be found on the Facebook Advertiser Help Centre.9 Whilst the campaign is running, you should be able to see some results depending on what your objective was. This could be more page likes, better engagement or more visits to the website. If you're not seeing any changes to your business, you can edit the ad, such as changing the text or images, whilst it is running.10
Step seven: campaign reporting and monitoring
Once the campaign has finished, it is necessary for you to evaluate its performance. The easiest way to review your campaign is by using Facebook Ads Manager: here you can filter your campaigns by date, objective, and investigate campaigns further to measure the performance of every single ad set or ad.
As you look at the 'Campaigns' tab in the Ads Manager, you'll see a reporting table with different metrics giving you a complete overview of how your campaigns are performing such as:
Cost-per-click
This gives you a monetary value of how much each click (engagement) costs; naturally, the smaller the number, the cheaper the click.
Cost-per-conversion
Similar to the cost-per-click. A monetary value of the cost of each ad converts into the number of the visitors visiting your website, by clicking on the ad. The smaller the number, the cheaper the click, the cheaper the cost of getting users to visit your website.
Impression
The higher the number, the more people who have seen your ads.
Unique link clicks
This shows the number of clicks from unique visitors; it will only count that person once and disregard those who click on your ad more than once in a 24-hour period.
You can change the metrics you see in your ad reports to help you find the most relevant data to your specific campaign and business. This can be quite useful in the instance of creating ads with numerous demographics or different placements.
In addition to these campaign metrics, you can break these reports down even further. Using the breakdown menu, you can gather further information from your campaign reports such as:
Delivery: age, gender, location, browsing platform, platform, device, time of day, etc.

Action: conversion device, destination, video view type, video sound, carousel card, etc.

Time: day, week, two weeks, month

This can be incredibly useful, as it gives you an in-depth set of metrics which are totally bespoke to you. This data will be vital if you choose to run another ad campaign. For example, you will have information on:
Hotspot areas that responded well with your campaigns; would you like to target them again?

Age groups who did not respond well; are they your target audience? Do you think you should consider changing your ad to relate to that target audience?

People visiting your ads at a certain time; should you push more ads at that specific time or throughout the day?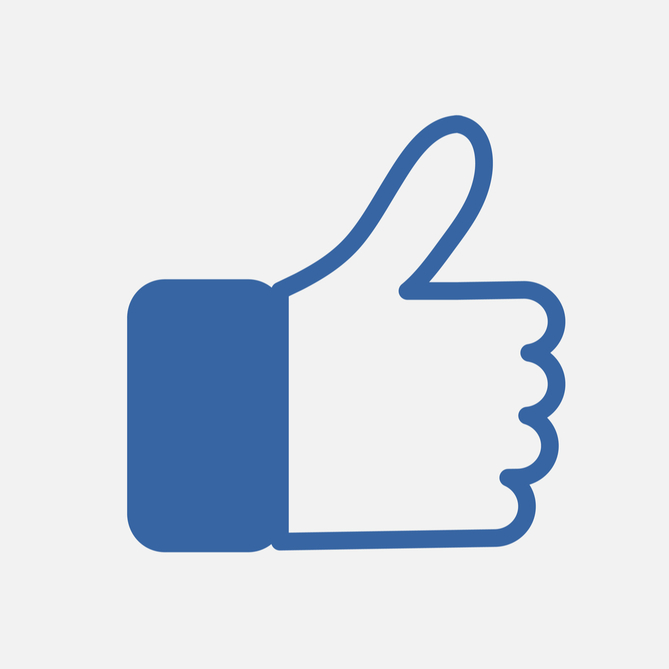 Rules and regulations: the dos and don'ts
Facebook Advertising Policies provide sufficient guidance on what type of content is allowed before adverts appear, which are reviewed to make sure they meet its Advertising Policies. Typically, most adverts are reviewed within 24 hours of posting, although in some cases, it may take longer.11
During the review process, Facebook will consider the advert's images, text, targeting and positioning, as well as the content on the advert's landing page. Your advert may not be approved if the content on the landing page isn't working (incorrect link returns with an error page), doesn't match the product/service promoted in your advert and doesn't comply with the Advertising Policies.
Once the advert has been reviewed, the page administrator will receive a notification when the advert has been approved. If it has been approved, the advert will start running and you will be able to see the results in Page Manager and Facebook Insights.
If the advert has been disapproved because it doesn't comply with Facebook's policies you can edit the ad and resubmit it for review. To edit the advert:
Check the email address associated with your advert account. If your advert hasn't been approved, Facebook will send you an email explaining the reasons why.

Use the information from your disapproval email – you can edit your advert and create another advert that will pass the review.

Save your edited change. Once you've saved your changes, your advert will be resubmitted for review.

If you cannot edit your advert, or if you wish to appeal the disapproval, you can contact Facebook directly.
The table below has been provided directly from Facebook and lists the policies that, I believe, clinics need to be aware of.
Misleading or false content
Adverts must not contain deceptive, false or misleading information, including deceptive claims, offers or business practices. Examples of these provided by Facebook are:12
"Three shocking tips to lose all your belly fat"
"One crazy tip to lose weight"
"Earn 15% profit every two weeks"
"You won't believe what you can do to cure ageing"

Exaggerated claims, including exaggerated "tips" or "tricks"

Claims of unrealistic results within specific time frames

Claims of cures for incurable diseases

Personal health
Adverts must not contain before and after images or images that contain unexpected or unlikely results. They must not imply or attempt to generate a negative sell-perception to promote dietary, weight loss or other health-related products. Adverts for health and fitness or weightless products must be targeted to people aged 18 or over.13
Online pharmacies
Facebook adverts must not promote the sale of pharmaceuticals or prescription medication; however, you are allowed to advertise a pharmacy. This might seem like a grey area, but the only concern is when pharmaceuticals can be purchased online through Facebook ads.
If you use the term 'online pharmacy', the ad will be rejected. However, if you're promoting a specific pharmacy (a building) you should face no issues. If your pharmaceutical products are available to purchase online you will need prior approval and certification from the Facebook Advertising Department.14
Supplements
Adverts that promote acceptable dietary and herbal supplements may only target people who are at least 18 years of age.15
Health information
Adverts must not request health information, including information on physical health, mental health, medical treatments, medical condition or disabilities. These requests are likely to be used in leading adverts but need permission from Facebook's Ads team before being approval.16
A full list of Facebook Advertising Policies can be found on the Facebook Advertiser Help Centre.17
Conclusion
Whether you're a small independent clinic, a medium size chain of businesses, or a large-scale enterprise, I'm sure that you have at least thought of including Facebook advertising in your marketing strategy. If you were too anxious to commit to an unfamiliar channel, do not know how to use it or what it's benefits are, I hope this article has assisted in your Facebook advertising journey. All in all, it's a useful tool to increase engagement, attract new and returning customers and boost sales. It can be a vital part of your marketing plan.