Medical aesthetic company Intraline has joined forces with training provider Acquisition Aesthetics to provide its delegates with comprehensive starter packs.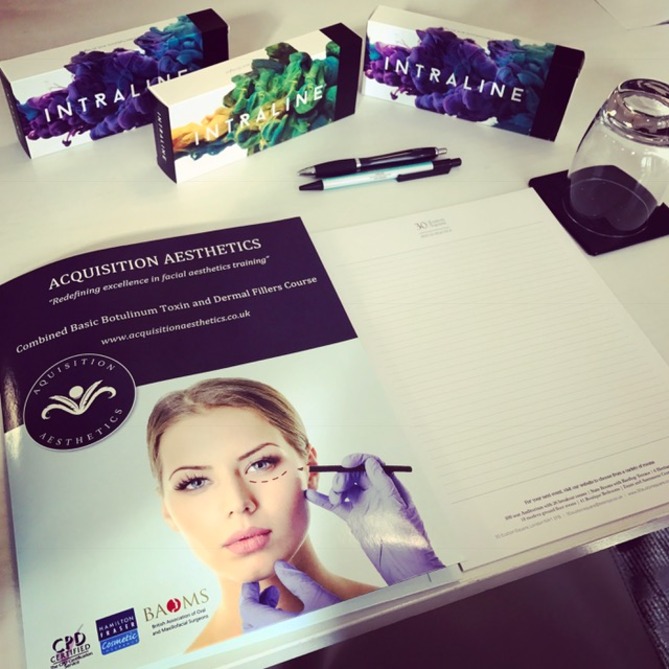 The training academy has been using Intraline dermal fillers 1 and 2 at its events and courses and now has partnered with the company to give delegates starter packs that contain sample products to use, extensive literature samples, consent forms and much more.
Co-founder of Acquisition Aesthetics Dr Lara Watson said, "It's an exciting time for us to introduce Intraline to our delegates and they have really enjoyed using the products. The packaging of Intraline dermal fillers is vibrant and modern and we find that the results achieved with them are great."
CEO of Intraline, Reece Tomlinson added, "This is an incredible time for Intraline, as we continue to grow within the UK. We are excited to be forming a partnership with Acquisition Aesthetics who are dedicated to producing safe and effective aesthetic training for practitioners. Our partnership with Acquisition Aesthetics will be key in maintaining our high standards for patient results as we continue to establish ourselves within the UK."