Aesthetics reports on the ASAP conference
The Association of Scottish Aesthetic Practitioners (ASAP) held its sixth annual conference on an unseasonably warm weekend on May 26 and 27.

For the first time, the congress was located at the University of Strathclyde at The Technology and Innovation Centre in Glasgow, Scotland, where a variety of workshops, presentations and live demonstrations took place alongside an exhibition.
On the Friday, delegates had the opportunity to attend four different workshop agendas hosted by sponsors of the congress that focused on complications, skin science and aesthetic treatments, aesthetic technologies and business.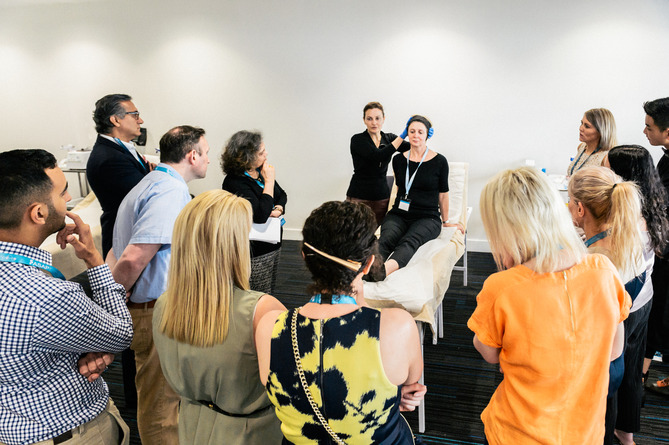 Presenters spoke on behalf of a variety of companies, including Naomi Da-Scala of Hamilton Fraser on complications management; Dr Lauren Jamieson-Smylie on behalf of Wigmore Medical on the benefits of ZO Skin Health; as well as others from Healthxchange, Syneron Candela, BTL Aesthetics and Image Skincare.
An intimate 'expert' masterclass, sponsored by Merz Aesthetics and Rosmetics, was concurrently run alongside these agendas. Conference chairs Dr Emma Ravichandran and Dr Simon Ravichandran with Dr Aamer Khan, Dr Kate Goldie and Dr Vincent Wong presented their knowledge on PRP, threads, dermal fillers and botulinum toxin.
Dr Emma Ravichandran said, "This masterclass was really good and there was a great learning environment where everyone was sharing their knowledge. Everyone who attended practiced some of their new knowledge and performed full-face rejuvenation treatments on their own patients under the supervision of the trainers."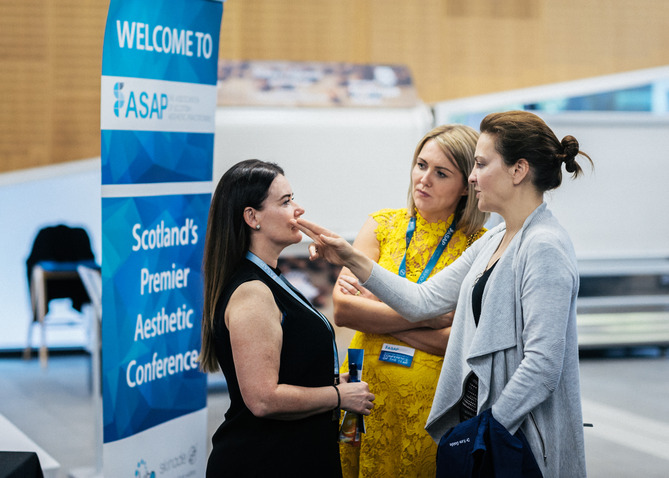 Dr Adrian Rippon who attend the masterclass as a delegate said, "Having been to a previous ASAP conference I knew that professional integrity and ethical treatments shine through at the conference; it delivers continued support, teaching and advice from experienced and ethical medical practitioners. My highlight was attending the expert masterclass; it was a caring and approachable level of training led by a faculty of leading doctors and industry professionals, which will raise the standards of my practice."

On Saturday, the highlights of the day included an entertaining presentation by Dr Ash Dutta, who engaged the audience with his multidisciplinary approach to neck rejuvenation and a live demonstration from Dr Vincent Wong on the upper third of the face using Bocouture dermal fillers for temple and forehead filling on a male model.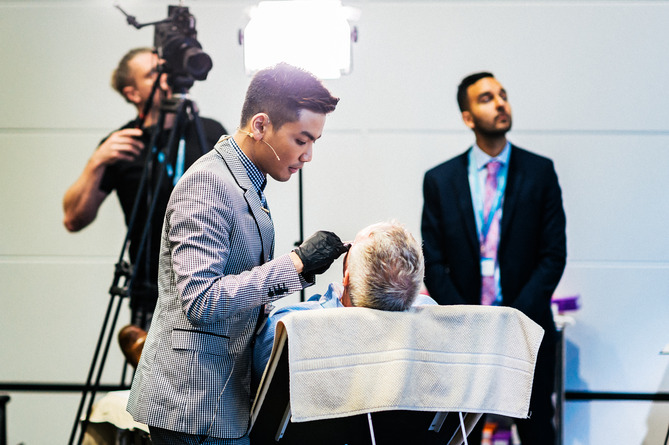 Dr Emma Ravichandran also did a presentation on tissue remodelling using Profhilo and discussed why practitioners should be addressing skin concerns a bit earlier and Dr Irfan Mian did a mid, lower face and neck lift using Meso Trax threads, which was well recieved by the audience.
Dr Emma Ravichandran said of the congress, "It was great that despite it being the warmest weekend of the year that people still decided to come indoors for the conference. It was really nice to see delegates who made their way up to Scotland from London, because it's usually the other way around! There were also lots of people who had been to the conference for the first time this year and just the level of teaching and expertise and the volume of lecturers was fantastic."
General practitioner and delegate Dr Iwona Reid gave positive feedback, "My whole experience at ASAP exceed my expectations. It was a beautiful spacious venue, very good catering and service, smiling welcoming hosts and such friendly atmosphere. I found all the workshops I attended to be educational and interesting. The speakers and treatment demonstrations were excellent and well chosen. Although I am fairly new to aesthetics and didn't know most of the people there, not for one moment did I feel out of my comfort zone. I left ASAP inspired and with lots of enthusiasm and ideas."