A roundup of the latest news and events from the British Association of Cosmetic Nurses
REGIONAL LEADERS MEETING
BACN Regional Leaders met on August 14 to discuss ongoing challenges and evaluations of our Regional Group meetings that take place across the UK. Leaders were tasked with working on increasing meeting attendance, managing sponsors and creating initiatives to increase engagement throughout the regional groups.
JCCP UPDATE
The BACN welcomes the decision by the Joint Council of Cosmetic Practitioners (JCCP) to not register non-healthcare professionals at Level 7 (Injectables and Fillers) on the practitioner register. The BACN will continue to campaign for statutory regulation. BACN members were invited on all JCCP committees, including education and training, and committees working on standards for modality specialties.
POSTERS FOR CONFERENCE
Poster submission for the Autumn Aesthetic Conference on November 8 and 9 is now open. Visit the BACN website for more information on submission criteria, templates and deadlines.
MEET A MEMBER
BACN Regional Leaders (left to right): Alice Danker (Yorkshire), Lesley Dean (South West), Corrine Hussain (Kent), Sharon Bennett (BACN Chair), Michelle Mclean (Scotland), Karen Burgess (North West), Lisa Niemier (South Coast). Our leaders are all experienced BACN members who operate throughout the UK. They agree on the importance of member engagement, along with attending peer to peer reviews and how essential it is to not work in isolation. To contact your Regional Leader, get in touch with BACN HQ at admin@bacn.org.uk.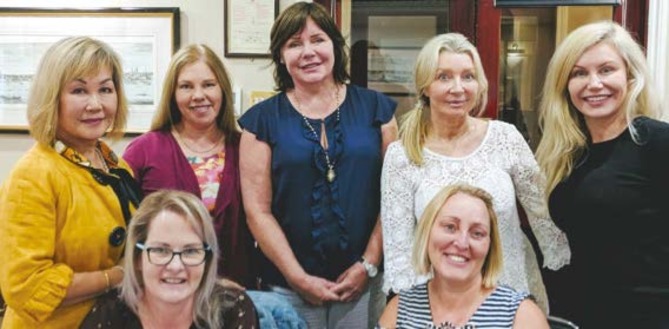 This column is written and supported by the BACN