Aesthetics reports on the highlights from the British College of Aesthetic Medicine's annual conference
On Saturday September 23, 260 medical aesthetic doctors gathered at the Church House Conference Centre in Westminster, London for the British College of Aesthetic Medicine's (BCAM) annual conference.
The day began with a welcoming speech from conference director Dr Ruth Harker, who said that the aim of the conference was for doctors to confer with each other, as it is essential in aesthetics to share information and be involved in a network.
Two agendas took place over the course of the day along with an exhibiton. In the Main Lecture Programme, delegates heard about infection control from Dr Bela Horvath, while consultant plastic surgeon Mr Nigel Mercer discussed how practitioners can work with surgeons for a blended-skill approach.
A popular topic of the day was threads; a panel of six practitioners discussed the development and popularity of the treatment, before demonstrating their use to the audience. Among other topics highlighted in the Main Lecture Programme were surgical liposuction methods, fat grafting, cryolipolysis and different types of body sculpting, as well as how to diagnose dermatology conditions.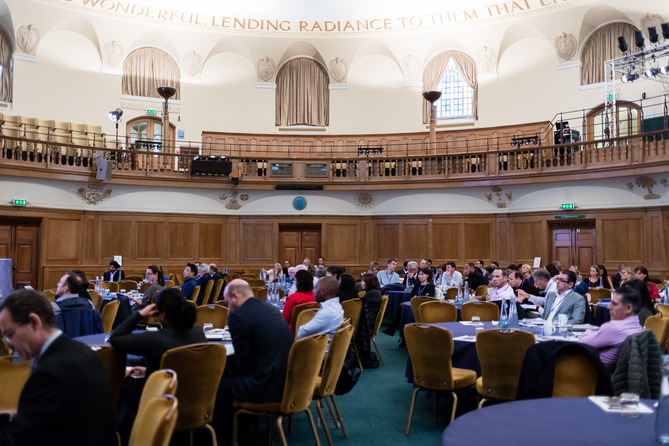 In the Business and Clinical Forum Programme, BCAM board member Dr Uliana Gout, Dr Lauren Jamieson and Dr Xavier Goodarzian presented individual sessions on topics concerning skincare and considered best practices for chemical peels, hair and skin health in a panel discussion. Dr Goodzarian showcased a complication case study of post-inflammatory hyperpigmentation (PIH) due to chemical peels, and explained how he managed it. "You can reverse PIH, but if you are doing a chemical peel treatment you need to know how to manage it as you have to deal with it very quickly," he said.
In the afternoon, Dr Emma Ravichandran performed a live lip augmentation demonstration, to a full audience, which was followed with advice from Dr Anusha Govender on dealing with patients with body dysmorphic disorder.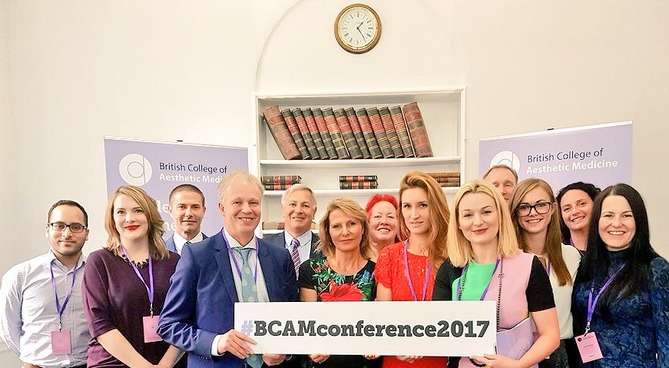 The programme ended with the launch of the BCAM Academy, which is targeted towards doctors who do not yet fulfil the criteria to become BCAM members. BCAM president Dr Paul Charlson and BCAM board member Dr Chrissy Coffey explained that the academy will help educate doctors in all areas of aesthetics, from training and complication management to professionalism within the field.
Alongside the business and clinical programmes were 21 exhibitors. Lucy Dowling, senior brand manager at Merz Aesthetics, said, "It's been a very busy and vibrant conference with lots of great content. We have just launched our Own Your Beauty with Belotero campaign so it has been great to showcase that to the delegates."
Dr Charlson said of the day, "It's been fantastic. We have tried to make it more scientific and evidence-based with serious discussions; all the talks have been excellent and there have been so many good speakers. We have had great feedback on the quality of the meeting and the networking opportunities for both colleagues and exhibitors alike."
The 2018 BCAM conference will take place at Church House in Westminster on Saturday September 22.