Aesthetics reports on the British College of Aesthetics Medicine's annual conference.
On Saturday September 22, 250 medical aesthetics doctors and dentists attended the British College of Aesthetics Medicine's (BCAM) annual conference at the Church House Conference Centre in Westminster, London.

Conference director and aesthetic practitioner Dr Ruth Harker started the day with her welcome speech, which outlined BCAM's vision to become a renowned academic institute and fraternity for doctors and dentists in the medical aesthetic specialty.

The conference provided two comprehensive agendas alongside an exhibition.

The Main Lecture Programme focused on clinical presentations and live demonstrations. Delegates learnt about the anatomy of the jawline and neck, alongside strategies for rejuvenation from consultant plastic surgeon and Mr Rajiv Grover, while consultant dermatologist Dr James Britton discussed dermatological infections and how to manage them.
General practitioner and TV presenter Dr Hilary Jones chaired a forum on infections and complications, in which aesthetic practitioner Dr Patrick Treacy, aesthetic practitioner Dr Tapan Patel, consultant plastic surgeon Mr Nigel Mercer and Mr Grover discussed the number of infections practitioners in aesthetics are experiencing and the importance of ensuring the appropriate training has been completed before attempting new procedures. Dr Patel noted, "There's the tradition of 'watch one, do one, teach one' and I think that permeated into the early part of aesthetics. I feel that the quality of training courses is much better now, there's structure and more involvement of the anatomy. Make sure that you get the adequate training and avoid experimentation."
Other subject matters covered in the main lecture programme were non-surgical rhinoplasty, when to say 'no' in aesthetics, complications with fillers and botulinum toxin, as well as treating lax periorbital skin non-surgically.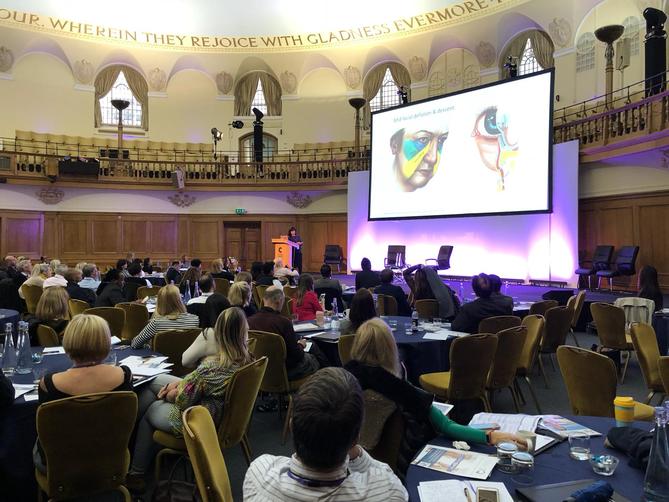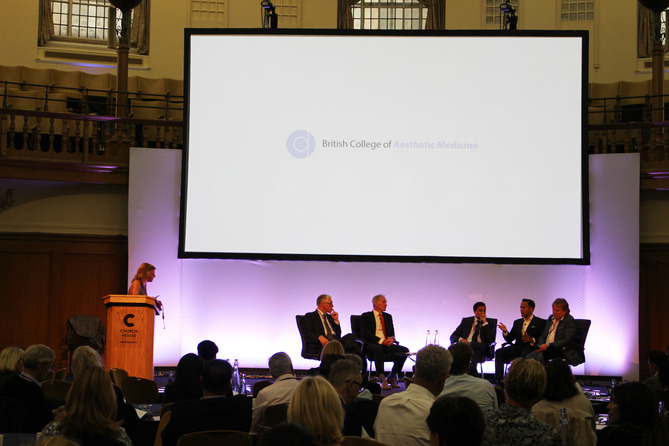 In the second programme, the Business and Clinical Forum, topics such as appraisals, producing profit and litigation in aesthetics were covered. Psychotherapist Norman Wright, aesthetic practitioner Dr Max Malik and aesthetic practitioner Dr Steven Harris all presented individually on the mental wellbeing of aesthetic patients and how to recognise body dysmorphic disorder.
In addition to both programmes running throughout the day, were 23 exhibitors, featuring companies such as AestheticSource, Healthxchange, HA-Derma, Med-fx, Enhance Insurance and Lumenis.

Doug Neuhofer, UK marketing manager for Lumenis said of the event, "BCAM was a very successful educational event. A highlight for me was Dr Miguel Montero discussing his comparison of vascular products and technologies and the excellent results he is getting with the M22 vascular notch filter. We look forward to attending BCAM next year meeting customers both old and new."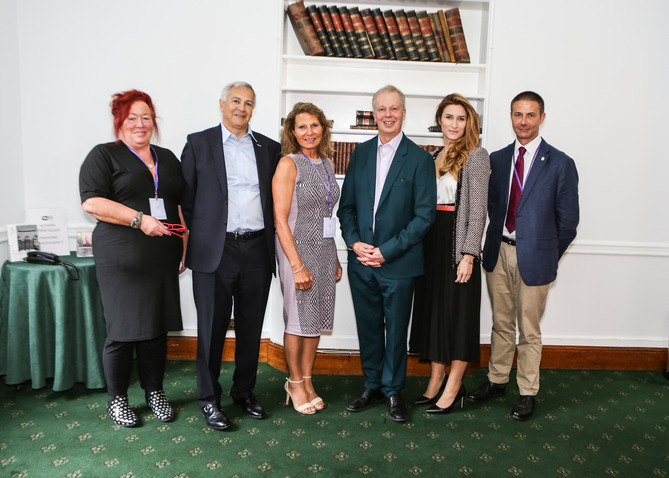 As the event drew to a close, Dr Harker shared her final thoughts on the conference, "I think today has been absolutely fabulous and more than I could have dreamed of. It's been busy, with a real buzz circulating the event. Everyone who attended has been exhilarated and inspired by the speakers as they have been so interesting and covered a plethora of different topics."
The BCAM Conference for 2019 will take place at the Church House Conference Centre in Westminster on Saturday September 21.