New aesthetic manufacturer BOLEY Nutraceuticals Ltd has launched the re-branded collagen supplement drink Totally Derma.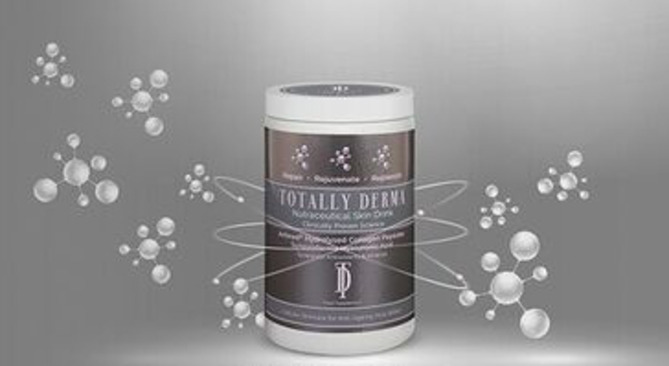 The supplement, previously known as Aneva Derma, contains a patented and bio-absorbable collagen and hyaluronic acid and the company claims the combined levels of both ingredients are higher than other collagen-boosting beverages on the market.
According to the company, Totally Derma aims to deliver visible improvements in overall skin, hair, nails, joints and gynaecological menopausal dryness.
Totally Derma contains more than 10,000mg of hydrolysed powdered collagen (bovine source) per daily serving, as well as vitamin C, green tea extract, grapeseed extract, copper, zinc, manganese and alpha lipoic acid.