From marketing and clinic development advice to the latest advances in risk management and industry regulations, find out how you can make the most of the high-quality content at the FREE Business Track at ACE 2018
While you may be extremely skilled in delivering cosmetic treatments, managing a clinic reception or understanding patient needs, how does your business knowledge weigh up? You could be the best injector, have outstanding dermatology knowledge or have a lot of loyal patients, but unless you have exceptional business skills, then you won't have the power to grow to your full potential.
At the Business Track, taking place on April 27-28 at the Aesthetics Conference and Exhibition (ACE) 2018, you will gain crucial non-clinical skills from industry experts that will help take your business to the next level. Whether you're new to the specialty, or would like to hear the latest tips and advice, you will advance your skills in the areas of branding and marketing, clinic development, patient experience, as well as gain knowledge in regulations and risk mitigation.
With 18 free 30-minute sessions to look forward to, there is something for everyone. All professionals within medical aesthetics can attend, including practitioners, clinic managers, marketing teams, brand directors and clinic staff – your whole team can benefit from this CPD-verified agenda!
Branding and marketing
We all know the importance of effective branding and marketing in acquiring patients and driving sales. See business strategy and communications consultant Julia Kendrick reveal how to build and maintain an effective PR and marketing approach to help drive new revenue and growth.

Marketing consultant Adam Hampson will share his top tips for digital marketing, Google ranking and how to design your website to attract more new enquiries; while creative digital and design professionals Tracey Prior and Scott Baker will be running a session on how to increase the overall success of your website by making it more user-friendly, increasing your clinic's revenue.

Clinic development
Are you looking to build and develop your clinic in the next 12 months? Find out how to grow your clinic from scratch with nurse practitioner Jacqueline Naeini, and learn the latest business and product tips from Dr Rita Rakus, who has more than 20 years' experience and regularly treats celebrity patients.
Determine what your key performance indicators are to set goals and measure your practice's performance with senior business developer at Allergan, Marcus Haycock; and with new regulations on training approaching, learn how you can choose the right training course to ensure your money is well invested for both you and your staff with cosmetic and dermatology nurse Anna Baker.

If you are thinking of expanding your clinic you will need to devise an effective strategy; branding professional Gary Conroy will explain the best ways to do this, while also explaining how to construct an exit strategy to make your asset attractive to potential investors or acquirers.

Patient experience
Improving your patients' experience is the highest priority for any practitioner. Explore how to offer patients payment plans and finance options to gain new or retain existing patients with Rebecca McDermott, and gather tips for building a prosperous business in aesthetics from successful clinic and training course director Mr Adrian Richards.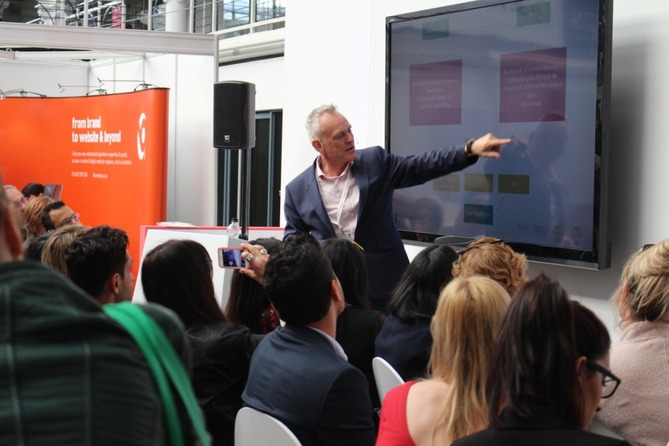 If you want to learn how to deliver high patient satisfaction in your clinic, nurse and skincare distributor Lorna Bowes will show you how to select the right treatments that will benefit your particular patient base, while producing positive profits.

Regulation and risk mitigation
The do's and don'ts in terms of regulation, law and risk management is imperative for all aesthetic professionals to bear in mind.
Business Track sponsor, Enhance Insurance, is organising two sessions, which will feature a talk from divisional director Martin Swann and a presentation from integrative psychotherapist Norman Wright, who will discuss concerns with the mental wellbeing of patients in aesthetics. In this presentation, you will also hear from a medical negligence defense lawyer, who will discuss some of the difficulties that you may face when defending yourself against a claim.
With laws and regulations surrounding clinic record keeping and VAT so complex, obtain clear guidance on how to efficiently and legally keep records for medical patients from Veronica Donnelly, while certificated laser protection adviser Dr Elizabeth Raymond Brown will provide you with an update on the latest laser regulations.

As there is much confusion surrounding training standards, and with the new Joint Council for Cosmetic Practitioners (JCCP) launching just before ACE, Dr Tristan Mehta will provide an overview of the standards, compare the register to governmental regulation and give practitioners a clear understanding of what's expected of them and on how to get on the register.

Finally, insurance broker Naomi Di-Scala will examine high risk treatments and deliver an analysis of the year's claims trends, providing tips on how you can prevent similar claims.



Also available at ACE
By registering free for ACE 2018, you not only have access to the Business Track, but you can also visit the Masterclasses, Expert Clinic and the 2,500m2 Exhibition Floor. Taking place at ACE for the first time is the Elite Training Experience, which comprises four training sessions run by Dalvi Humzah Aesthetic Training, Academy 102, RA Academy and Medics Direct Training. Each session costs just £175.50+VAT if booked before December 31!

ACE 2018 will take place on April 27-28 at the Business Design Centre, Islington. If you attended last year, simply update your details on our website –aestheticsconference.com – or register now!