An introductory day to the aesthetic skincare and product range Circadia was held in Soho, London on November 30, for industry professionals who already stock, or are interested in bringing the range into their clinics.
The day, organised by Circadia distributor Unique Skin Ltd, began with an informative presentation outlining the science of circadian rhythms, a biological process, also known more colloquially as a 'body clock', controlled by the daily light-dark cycles created by the earth turning on its axis.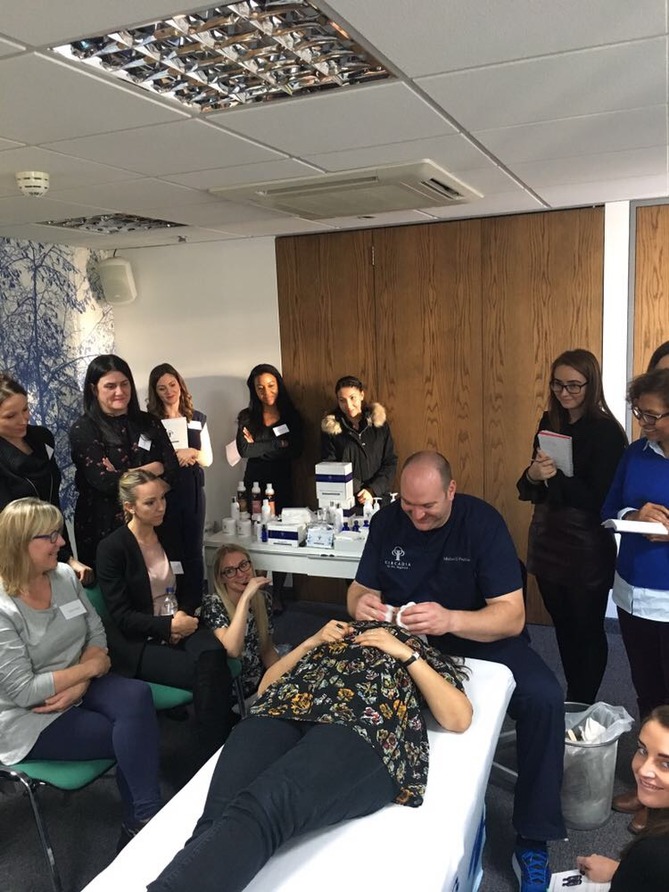 Also highlighted was the brand's heritage, unique selling points, skincare ingredients, hero products, new product launches and the benefits of using professional products through a series of live demonstrations. During the interactive session, treatments were carried out by CEO of Circadia, Dr Pugliese Michael Pugliese to showcase the performance of the Circadia skincare range.
Dr Pugliese said, "I am delighted to see growth and success in the UK market since my last visit in February. We will be rolling out some exciting product innovations across the UK throughout 2018, which we hope will be well received within our clinics and across our loyal customer base.