Breaking the cycle of discolouration with the new SkinCeuticals Discoloration Defense Serum
Discoloration Defense Serum is a new multi-phase serum targeting visible discolouration and is clinically proven to deliver a brighter, more even skin tone. It is formulated to address visible pigmentation which can be triggered by inflammatory processes in the skin such as melasma caused by hormonal changes and blemish-scarring. Hero ingredient tranexamic acid minimises the reoccurrence of discolouration and stubborn brown patches, thus breaking the cycle of discolouration with continued use. In a 12- week study,1 twice-daily application of Discoloration Defense Serum demonstrated a statistically significant reduction in the appearance of post-inflammatory discolouration and uneven skin tone including 41% average reduction in the appearance of stubborn brown patches.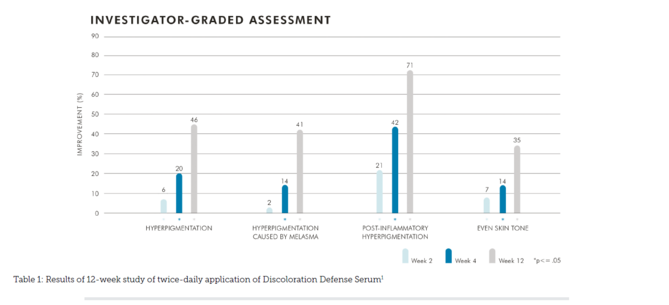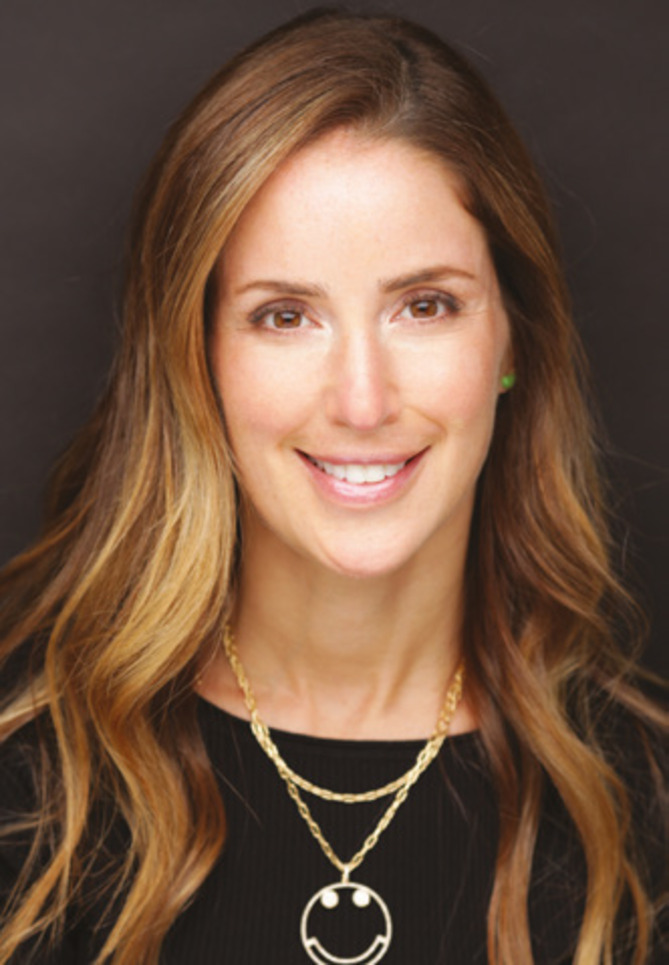 We asked Dr Alexis Granite, a consultant dermatologist practising at the Cadogan Clinic and Mallucci London, to explain how Discoloration Defense Serum helps improve the appearance of skin discolouration and promote exfoliation to reduce pigmentation.
1. What is skin discolouration and why do we get it?
Skin discolouration may refer to either an excess of pigment (hyperpigmentation) or a lack of pigment (hypopigmentation). Generally speaking, discolouration products are targeted towards hyperpigmentation as this form is more amenable to treatment. Hyperpigmentation is caused by the overproduction of melanin within our skin and may be caused by a variety of factors including sun exposure, ageing, hormonal changes, inflammation or trauma to the skin.
2. What are the treatment options?
There are a multitude of therapeutic options for hyperpigmentation including at-home skincare products, prescription topicals, and inclinic treatments such as chemical peels, microneedling and laser. Typically, when it comes to treating discolouration, a combination approach is most effective. When shopping for skincare to help combat discolouration ingredients to look for include vitamin C, niacinamide and retinol. There are a multitude of topical acids that may be used to treat hyperpigmentation such as tranexemic, azelaic, kojic and glycolic.
3. So how does Discoloration Defense Serum improve pigmentation? Why does it work?
Discoloration Defense Serum works to improve the look of pigmentation by incorporating three key ingredients: 1.8% tranexamic acid, 5% niacinamide (a form of vitamin B3) and 5% HEPES. Both tranexamic acid and niacinamide target key types of discolouration. HEPES is derived from sulfonic acid and aids in epidermal skin cell turnover, helping to minimise the appearance of pigmentation and allowing other ingredients to penetrate more effectively. Continued use of Discoloration Defense Serum helps even skin tone and reduce the appearance of stubborn forms of discoloration.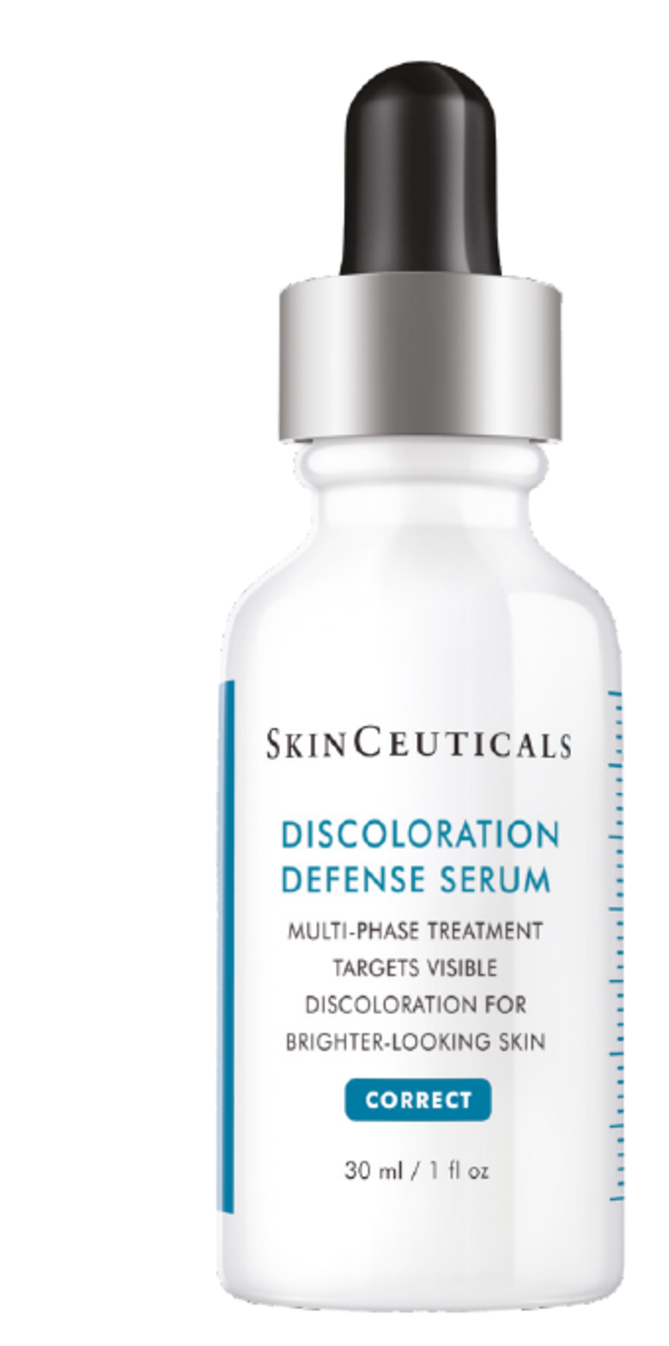 4. What makes Discoloration Defense Serum different from other topical treatments for pigmentation?
Discoloration Defense Serum is an optimised formula of anti-discolouration ingredients which work together to reduce the appearance of uneven skin tone and pigmentation. Its lightweight formulation makes it suitable for nearly all skin types and is easy to use.
5. How do you use Discoloration Defense Serum in conjunction with other in-clinic treatments?
Discoloration Defense Serum can be used in conjunction with other in-clinic treatments as well as prescription topical therapies such as hydroquinone. Typically, I recommend starting Discoloration Defense Serum once or twice daily two weeks prior to intense pulsed light (IPL) then continuing Discoloration Defense Serum for at least two weeks following the procedure as tolerated. I also use post-peel to sustain the benefits when all signs of irritation have disappeared and the skin has fully recovered.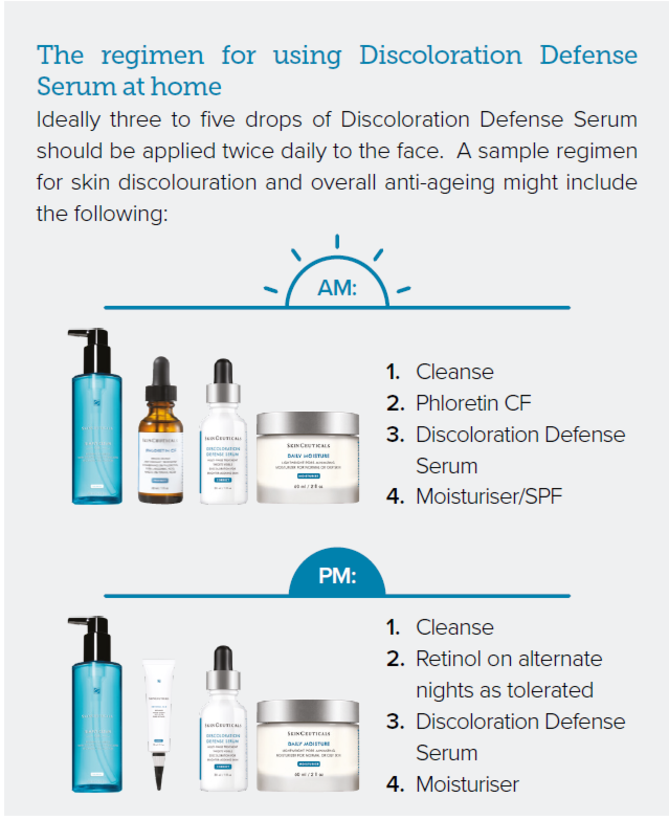 6. Can it be used as a stand-alone treatment?
Absolutely, especially for those with mild hyperpigmentation. Of course, the judicious use of sunscreen is also necessary in any skincare regimen when tackling discolouration. Once appearance of pigmentation has faded, it is best to continue with Discoloration Defense Serum to help continue targeting any potential discolouration.
7. Describe the ideal patient profile for treatment with Discoloration Defense Serum
The ideal patient for treatment with Discoloration Defense Serum is someone with mild-moderate pigmentation of more recent onset. They may be looking for an at-home skincare product that complements a prescription topical treatment or in-clinic therapy for pigmentation.
8. How have your patients responded to Discoloration Defense Serum?
My patients have been pleased with Discoloration Defense Serum. The majority have found the product easy to incorporate into their routine with its elegant, lightweight formulation. Most have reported improved skin brightness and more even skin tone.
References
1. DOF: A 12-week, single-centre, clinical study was conducted on 63 females, ages 26 to 60, Fitzpatrick I-IV, with mild to moderate facial pigmentation, including melasma, post-inflammatory hyperpigmentation and hyperpigmentation. Discoloration Defense Serum was applied to the face twice a day in conjunction with a sunscreen. Efficacy and tolerability evaluations were conducted at baseline and at weeks 2, 4, 8, and 12.

This advertorial was written and supplied by SkinCeuticals