Aesthetics details how to make the most of the FREE Business Track agenda at the Aesthetics Conference and Exhibition (ACE) 2017
In aesthetics, business insight is just as important as clinical knowledge if you want to be successful in today's market. On March 31 and April 1, you can attend sessions on the Free Business Track agenda at this year's Aesthetics Conference and Exhibition to hear the latest tips and advice to grow your aesthetic practice. This year, the Business Track, which will be held in the Exhibition Hall at the Business Design Centre in London, will showcase even more of the industry's most renowned business experts and knowledgeable speakers than ever before.
Showcasing the Business Track
At ACE 2016, the Business Track sessions proved extremely popular yet again among individuals looking to increase their skills in marketing, digital strategy, regulation, training and product selection. This year, the sessions will build upon these topics and more to provide extensive skills and understanding to raise your clinic to the next level. From handling patient complaints, to building a brand with PR, to adding treatment combinations to your clinic offering, the Business Track will provide you with all the necessary information you need to ensure you run a successful business in 2017.
This year, Enhance Insurance will sponsor the comprehensive agenda. Martin Swann, divisional director at Enhance Insurance, said, "There are a number of disciplines outside of clinical technical training that are required in order to adhere to best practice and ensure the highest standards of patient safety. This additional knowledge gained from the Business Track sessions is essential for medical professionals who wish to commit to excellence in aesthetics, assisting them to enhance patient outcomes and ultimately the profitability of their businesses."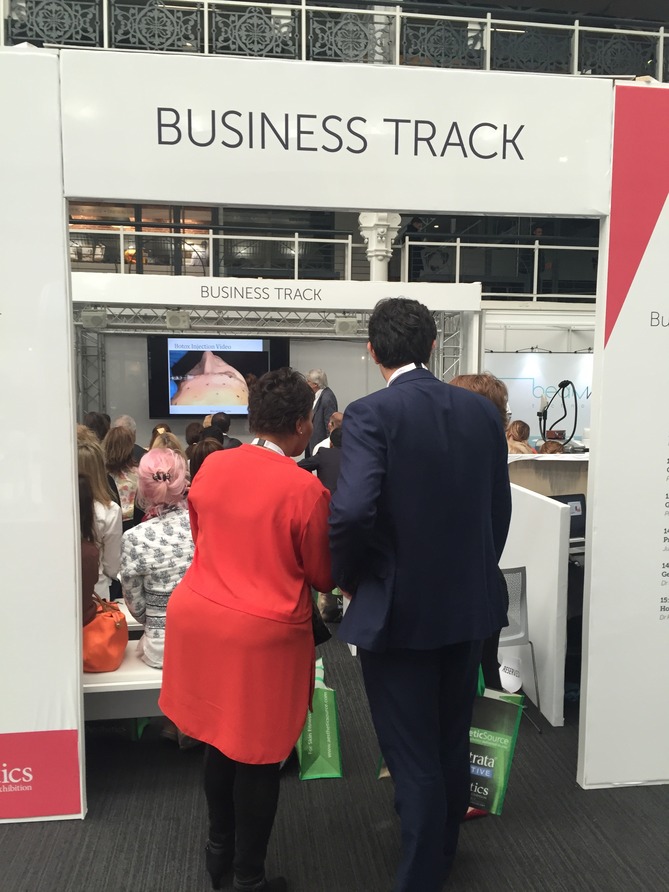 Business Track Day 1
On March 31, director of EF Medispa Rudi Fieldgrass will open the Business Track with a talk on 'Growing an Aesthetic Business', encompassing practical advice on how to become more reputable and profitable. Sales and marketing professional, Gary Conroy will then discuss how to choose a suitable skincare range for your clinic, followed by Dr Simon Zokaie, who will share advice on how to adapt your clinic website to provide an online purchasing platform. What should you do if someone lodges a complaint against you? To help you with this common practitioner concern, Naomi Di-Scala, the cosmetic manager at Hamilton Fraser Cosmetic Insurance, will present on how to handle complaints and update delegates on your obligations as practitioners. Plastic surgeon, trainer and clinic owner Mr Adrian Richards will discuss the latest developments from the Joint Council for Cosmetic Practitioners (JCCP), while public relations consultant Julia Kendrick will use her experiences over the past 12 years to deliver advice on how to build your reputation and stand out from the crowd. For those who are thinking of opening a new clinic, or who have recently launched one, Annalouise Kenny, director of Skin Philosophy clinic, will provide insights on hiring staff, setting up patient databases, marketing and clinic finances. Keeping updated with aesthetic training is always considered to be an extremely important factor in this industry; Dr Tristan Mehta of the Harley Academy will delve into this further and discuss what practitioners should be prioritising when it comes to training. Dr Mehta said, "2017 is going to be a very important year for training in aesthetic medicine because of the new frameworks that are being developed by the JCCP – I will be talking about what these new standards look like and ways in which practitioners can go about getting the right training."
Business Track Day 2
On April 1, you will have the opportunity to make the most out of even more business content, including how to understand your clinic's data and figures to maximise on patient retention by business development director Gilly Dickons. As well as this, Mr Adrian Richards will discuss business building, while cosmetic practitioner Dr Rita Rakus will draw upon her 25 years of aesthetic medical experience to discuss how to choose the right clinical equipment that best suits your practice. Do you know when to say 'no' to your patients? Dr Sangita Singh will speak at the Business Track on patient selection and communication, and how to consult patients to determine treatment suitability. With a large number of possible treatments available, nurse prescriber Lorna Bowes will discuss her preferred combination treatments from a business perspective, and will advise how they can be successfully integrated into a clinic's portfolio. If you are interested in expanding your portfolio to train and educate others, a valuable session by consultant educators Lisa Hadfield-Law and Hayley Allan will teach you how to engage with students successfully.
Finally, knowledge of the legal implications of not complying with the General Medical Council is vital, so consultant plastic surgeon and trainer Mr Dalvi Humzah will provide doctors with an update on the latest rules, regulations and legalities that must be adhered to for successful practise in this specialty. Mr Humzah said of the Business Track, "Many clinicians are comfortable with the clinical areas of their practice, however areas of safety and quality may let their whole practice down and result in loss of staff and patients. Attention to good clinical notes and providing appropriate information to patients will help improve practice and patient retention."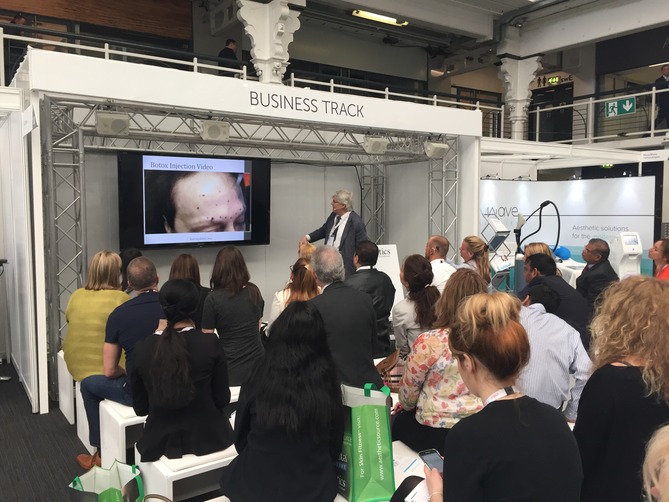 Make the most of ACE 2017
With more sessions to be announced, you are encouraged to make the most out of the free Business Track sessions on March 31 and April 1. As an added benefit, you will receive 0.5 CPD points for each session, which will last 30 minutes each. Free ACE 2017 registration will also provide you with access to the Expert Clinic, Masterclasses and Exhibition. Delegates can also book to attend the Premium Clinical Agenda, which has four separate sessions to choose from, all focused on treating different types of ageing faces.
If you attended ACE last year, simply update your details on our website – aestheticsconference.com – or register now to make the most of the vast range of free content on offer.