Aesthetic practitioner Dr Patrick Treacy has been recognised for his international contributions to developing the field of medical aesthetics, by winning the fourth Azerbaijan Medical Academy and Beauty Trophy and a Laureate in Aesthetic Medicine.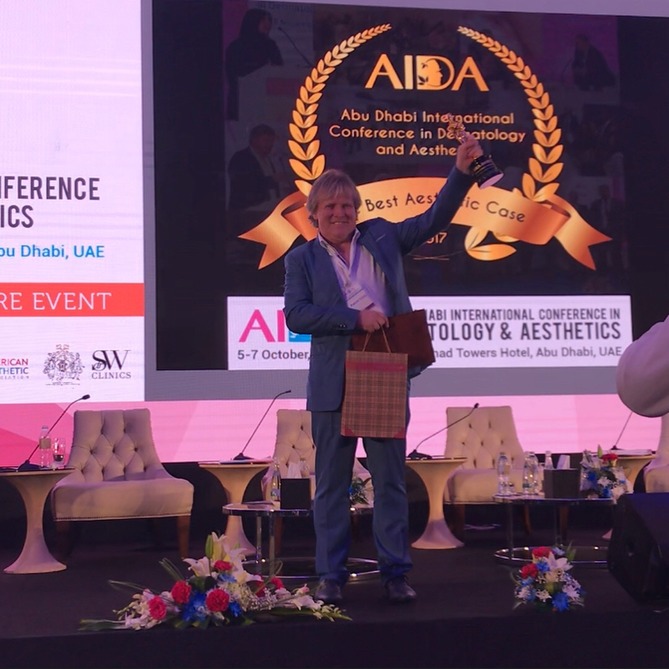 The Laureate in Aesthetic Medicine was given to Dr Treacy by The Azerbaijan School of Medicine to recognise his contributions towards the field of aesthetic medicine, such as his protocols for treating dermal filler induced vascular occlusion.

According to Dr Treacy, he was awarded with The Azerbaijan Beauty Trophy for his work in developing the HELPIR technique in treating necrotic tissue secondary to vascular occlusion. The technique involves the use of the use of platelet rich plasma, signal messengers, and 633 nm red light to influence mesenchymal stem cells, producing epidermal tissue.

Dr Treacy said of his recognitions, "I am thrilled to win these awards. The Laureate was a complete surprise as it is not something that you actively enter for. The Azerbaijan Beauty Trophy was a wonderful accolade. I am very proud of this technique, because it also recently won the first Abu Dhabi International Conference in Dermatology and Aesthetics (AIDA) Trophy 2017 in Abu Dhabi, as well as the British College of Aesthetic Medicine's Research Trophy 2017, the Irish HealthCare Centre Awards (IHCA) Research Trophy Dublin 2017 and many other citations."