Find out more about the independent Premium Clinical Agenda at ACE 2017 which comprises four expert sessions on facial assessment and treatment, presented by the UK's leading medical aesthetic practitioners
The Aesthetics Conference and Exhibition (ACE) will once again bring together top aesthetic professionals to deliver the latest in clinical education and business practice. Taking place on March 31 and April 1 next year, the event will be one of the first opportunities for delegates to discover the latest treatments, techniques and industry developments set to advance the aesthetic specialty even further in 2017. By registering for free, delegates will have access to the valuable educational sessions through the Expert Clinic, Masterclasses and Business Track, as well as the 2,500m2 Exhibition Floor, which will be home to more than 80 diverse stands, featuring exhibitors' latest products and devices. For a superior learning experience delegates can book their place at the Premium Clinical Agenda. Designed to offer delegates the greatest flexibility, this agenda features four separate sessions that each focus on facial ageing in different patient types. Delegates can book to attend one or more sessions, depending on their specific interests and experience.
Friday Morning: The Ageing Female Face
Consultant plastic and aesthetic surgeon Mr Dalvi Humzah, aesthetic practitioner Dr Beatriz Molina and aesthetic nurse prescriber Anna Baker will lead this interactive session on treating an ageing female face. The practitioners will be presented with images of a middle-aged female face showing the typical signs of ageing. Each practitioner will then have 20 minutes to analyse the patient's face, detailing their assessment to the audience and discussing the full treatment protocol that they would recommend. Delegates will be encouraged to join the discussion and offer their thoughts on suitable treatments, before live demonstrations are performed. The speakers will then each demonstrate one treatment from their suggested protocol, outlining effective rejuvenation techniques as well as pre- and post-procedure care. Baker said, "I'm looking forward to taking part in this unique approach to presenting; it will be interesting to discuss the treatment recommendations from the perspectives of three different professions, as well as share our techniques for successful rejuvenation."
Friday Afternoon: The Male Face
With many clinics reporting an increase in men requesting facial rejuvenation treatments, the Premium Clinical Agenda will offer a session dedicated to teaching practitioners how to effectively assess and treat male patients. Aesthetic practitioner Dr Kate Goldie and consultant dermatologist Dr Maria Gonzalez will present this engaging session and, as in the other modules, the speakers will each analyse images of a male face before outlining their recommended treatment methods. Alongside their assessments, they will outline how to address the various anatomical considerations in men compared to women and detail how to alter injectable and other treatments so they have a desired effect, such as on the deeper static lines often found on a male face. The speakers will also provide valuable advice on how to tailor a consultation to communicate effectively with a male patient and create bespoke aftercare plans to suit a male lifestyle. They will then perform a live demonstration of a recommended treatment on the male patient, discussing best practice techniques and safe administration.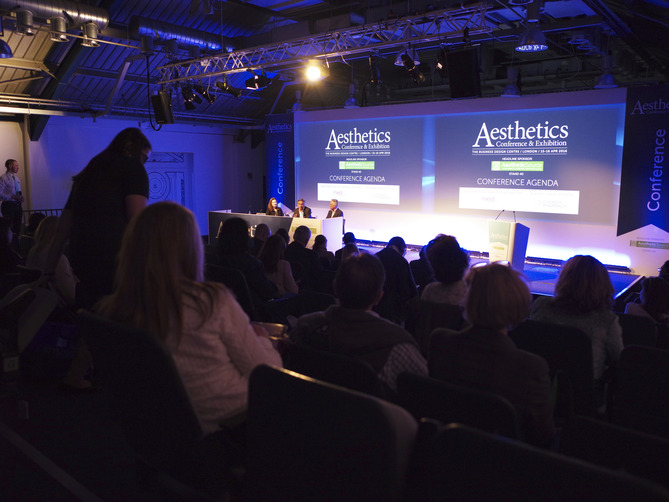 Saturday Morning: Beginner's Guide to Facial Assessment
This module is dedicated to providing the most valuable practical advice to medical professionals who are new to the aesthetics specialty. Dental surgeon and aesthetic practitioner Dr Souphiyeh Samizadeh and aesthetic nurse prescriber Lorna Bowes, who both have extensive experience in training beginners, will get back to basics in this interactive, dedicated session. Dr Samizadeh will assess images and treat an ageing female face, while Bowes will do the same for a young female face. They will also perform a live demonstration on their patients, outlining anatomical considerations to be aware of, as well as pre- and post-treatment care. Attendees to this session will learn the wide range of aesthetic treatment options that are available, discovering how they can tailor them to individual patients and safely administer them in practice. The speakers will also provide advice on recognising when a patient may require more advanced procedures and how to appropriately refer to a suitably experienced practitioner.
Saturday Afternoon: The Young Female Face
The final session on the Premium Clinical Agenda will feature presentations from international speaker Dr Raj Acquilla and chair of the BACN, nurse prescriber, Sharon Bennett. The session will focus on the treatment of a young female face, showing the first signs of ageing. Each practitioner will spend 20 minutes assessing the patient's aesthetic concerns, before performing a live demonstration of one of their recommended treatments. They will also discuss how to appropriately vary treatments between women who are experiencing different stages of facial ageing and tailor them to individual concerns. As with the other three sessions, pre- and post-procedure care will be discussed, along with advice on how to safely and successfully limit and manage complications. Dr Acquilla said, "Understanding how to treat women at different stages of the ageing process is vital to aesthetic practice. Sharon and I will provide you with the latest advanced technique advice to enhance your rejuvenation and beautification skills."
Reserve your place – book now!
Tickets are already selling fast for these exclusive Premium Clinical Agenda sessions, so delegates are encouraged to book as soon as possible. Discounts are available to those who book multiple sessions, in addition to a 10% Early Booking Discount available until December 31. Visit www.aestheticsconference.com to find out more and book now.