Skincare company Heliocare has added a new oil-free tinted foundation to its Heliocare 360˚ range.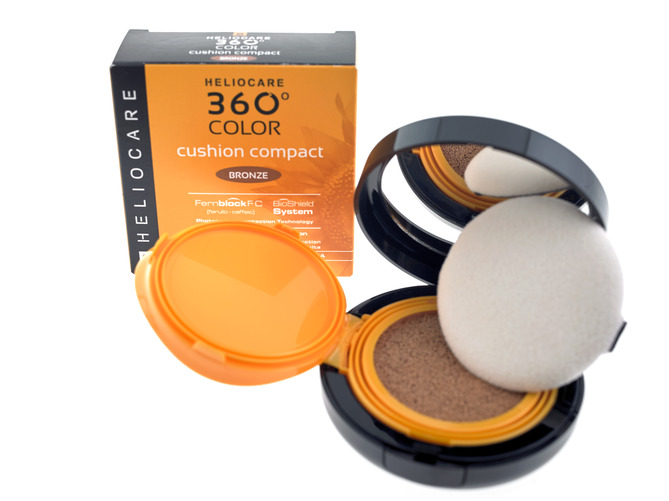 According to the company, the new product provides maximum protection against UVA, UVB, visible light and infrared-A. It contains the fern-derived antioxidant Fernblock FC, which the company claims fights and neutralises harmful free radicals in the skin, defending key skin tissues and cells such as fibroblasts and collagen.
The 360˚ Color Cushion Compacts includes a sponge for easy application that can be used throughout the day. Heliocare is distributed in the UK through AesthetiCare.