A new textbook that encompasses a wide range of topics in aesthetic medicine has been released. 
Cosmetic Medicine & Surgery, which launched at the 15th Aesthetic & Anti-aging Medicine World Congress (AMWC) on 6-8 April, has more then 70 chapters, 1,200 figures (with many in full-colour), and more than 80 tables from an international list of contributors.
The book, edited by Dr Pierre Andre, Dr Eckart Haneke, Dr Leonardo Marini and Dr Christopher Rowland Payne, covers five sections; Fundamental aspects, such as the perception of beauty and how to evaluate ageing; Cosmetic Aspects, such as cosmetics and cosmeceuticals; Minimally invasive surgery; The aesthetic face lift; and Other aspects, such as training in aesthetics and dermatology, marketing and legal considerations.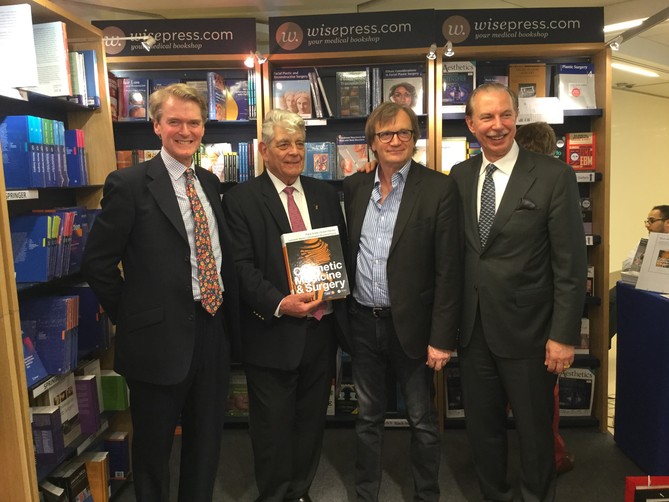 "This is an incredible source for tips and guidelines from experts sharing their knowledge on a discipline that has an incredibly fast rate of innovative treatment strategies, such as cosmetic and surgical dermatology," said Dr Marini.
He continued, "The hybrid way of sharing knowledge chosen for this book is highly practical and the format options of the book fulfil the requirements of conventional learning as well as e-learning preferences. All aspects of cosmetic and surgical dermatology have been covered in detail with nothing missing."