The British Association of Body Sculpting (BABS) held its first live anatomy workshop for cosmetic surgeons at King's College London on May 19.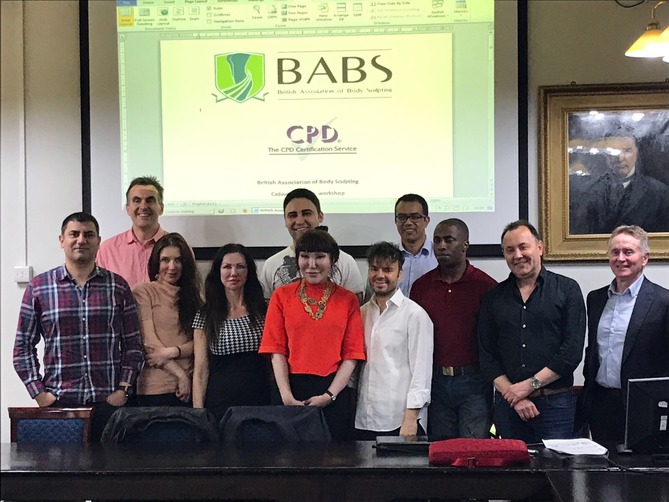 BABS president and course organiser, Dr Alex Chambers, put together a comprehensive CPD-verified course, which included theory and hands-on cadaveric dissections.
The agenda of the day included introductory talks covering important anatomical structures relevant to cosmetic surgeons by Dr Chambers, course director Dr Sotirios Foutsizoglou and Dr Aamer Khan.
These theory sessions were followed by cadaver live demonstrations of relevant anatomical structures of the abdomen, chest, female breast, back, and upper and lower limbs by Dr Foutsizoglou, who also illustrated the relevance of various anatomical landmarks to body contouring procedures.

Dr Foutsizoglou said of the day, "The first live anatomy workshop organised by the British Association of Body Sculpting was a huge success. Dr Alex Chambers brought together a select panel of speakers with a special interest in surgical anatomy, who successfully delivered a programme packed with CPD approved educational activities and hands-on cadaveric dissections for all participants. The day was concluded by a group discussion with all participants renewing their commitment to keeping high standards for cosmetic surgery in accordance with the GMC and RCS recommendations."