The British Skin Foundation (BSF) celebrated its 20th anniversary at the Skin Deep: 20 Years of Research conference on October 13 at the Royal College of Physicians, London.
After registration and morning tea, professor David Gawkrodger, introduced the day, highlighting that the charity has raised more than £15,000,000 over the past 20 years and has funded more than 300 research projects throughout the UK and Ireland.
During the day, dermatologists and researchers had the opportunity to attend three separate sessions, which comprised different speakers. The sessions focused on infection and inflammatory mechanisms, population genetics and epidemiology, cancer treatments and mechanisms.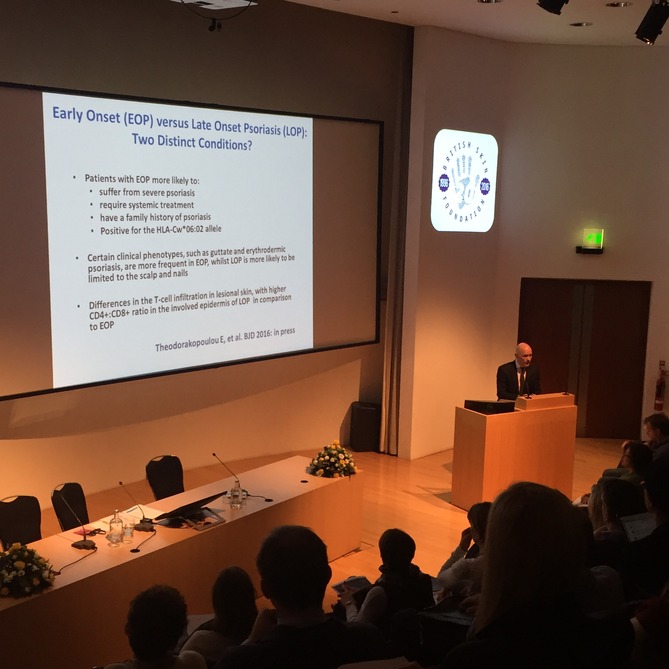 Among the various speakers was professor Irwin McLean, who discussed eczema, allergy and asthma; professor Julia Newton-Bishop, who spoke on the role of vitamin D in melanoma survival; and Professor Christopher Griffiths discussed the epidemiology of psoriasis.
The conference was then followed by an evening networking reception, which included guests, supporters, trustees, fundraisers and past and present friends of the BSF.
"It was a pleasure to be joined by the people who have helped the British Skin Foundation over the years, said Matthew Patey, CEO of the BSF. Without all of our fundraisers and supporters we wouldn't be able to fund the high quality research that ultimately aims to improve lives of those who suffer with skin disease. Here's to the next 20 years."