Guests enjoyed welcome canapes and champagne at the Elite Aesthetics clinic launch in Greenhithe, Kent on March 29.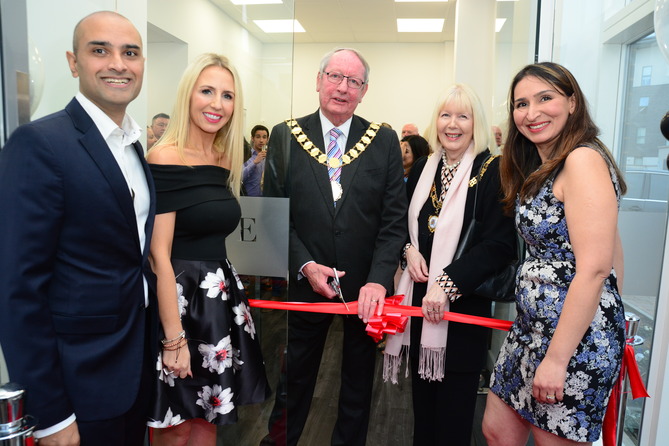 Fashion influencer, presenter and celebrity stylist Naomi Isted hosted the event and welcomed patients, industry guests, friends and family to the opening.
Also in attendance was singer and actor Anton Stephans, actor, model and photographer Malcol Modele, photographer Joe Alvarez, model Tamara Dumas and Shae Barry and Madison Paris-Matic from the band Alien Uncovered.
During the event, sponsors of the launch, Skinade, Swisscode, TruPRP and Inmode, were thanked, and the clinic charity, the Ellenor Foundation, was announced. The ribbon was cut by the Mayor John Burrell and Mayoress Eija Burrell of Dartford.
Dr Shirin Lakhani, clinic owner and medical director, said of the event, "We were delighted by the support we have received from friends, colleagues and patients on the launch of the new clinic. The evening was a tremendous success and we look forward to continuing to provide our patients with the best possible care and service in our stunning new premises."