Aesthetic practitioners from all over the UK gathered at the Royal Society of Medicine on 1 Wimpole Street for the launch of the Epionce Daily Shield Lotion SPF 50 and to hear a talk from Epionce founder Dr Carl Thornfeldt.
Guests arriving for the early afternoon event were treated to tea, coffee and refreshments and were able to try out the new Daily Shield Lotion prior to the talk.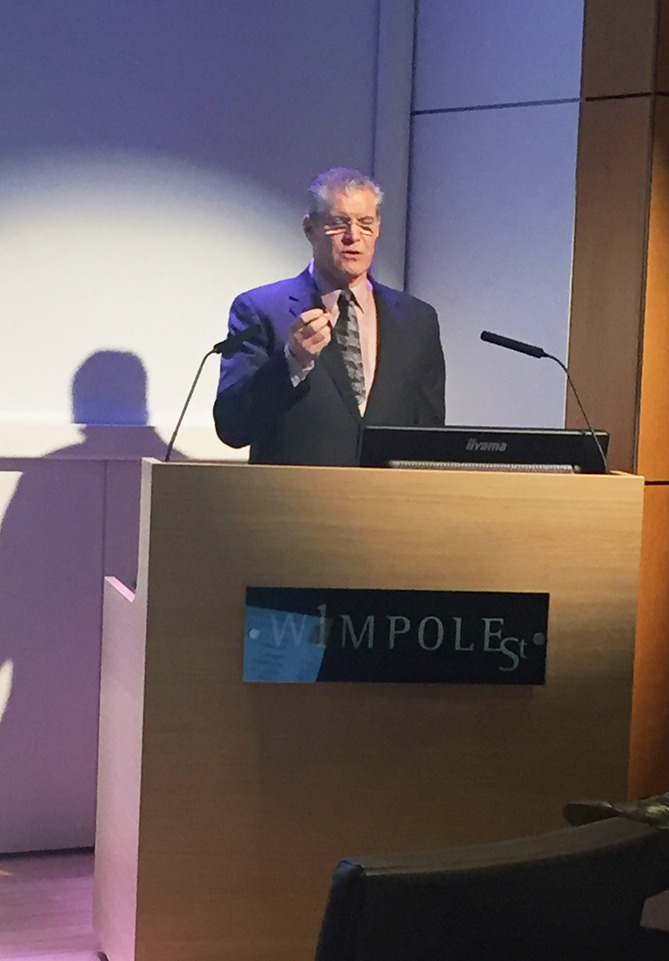 Dr Thornfeldt, a US dermatologist who founded the skincare brand, was introduced to the podium by Paul Edwards, general manager of Eden Aesthetics, who distributes Epionce in the UK.
He then gave a presentation on the Epionce philosophy, explaining that the idea for the products began with the question, "If the epidermis has optimum structure and function, could we help to prevent skin cancer and other skin diseases, and also affect skin ageing?"

Dr Thornfeldt went on to explain the structure of the epidermis, exfoliation, abnormal skin conditions and more, as well as how the Epionce products can help improve a variety of skin conditions.
A Q&A session followed the presentation and the event finished with a drinks reception and the opportunity for guests to speak with Dr Thornfeldt.

Carly Poore, marketing coordinator at Eden Aesthetics, which distribute Epionce, said, "Our Epionce event with Dr Carl Thornfeldt was a tremendous success with a fantastic turnout. Epionce customers from all over the UK attended for the launch of the new Epionce Daily Shield Lotion Tinted SPF 50. Dr Carl Thornfeldt, creator of Epionce, is a fountain of knowledge. Delegates were delighted to be given the opportunity to meet him and ask questions."