The HydraFacial world tour treatments began in New York on 1 May before the European leg of the tour started in London. According to HydraFacial, the aim of the tour was to introduce people across the US, Europe and Asia to the treatment.
On 3 May, aesthetic practitioner Dr Rita Rakus offered the treatments at her clinic in Knightsbridge, London. Around 30 journalists and bloggers entered Dr Rakus' clinic to try the HydraFacial as well as the little sister treatment, Perk.

HydraFacial explains the procedure provides a deep cleanse and detoxes while rejuvenating collagen levels to boost skin in one 30-minute session. According to the company, the serums used are created with nourishing ingredients that generate an instant glow.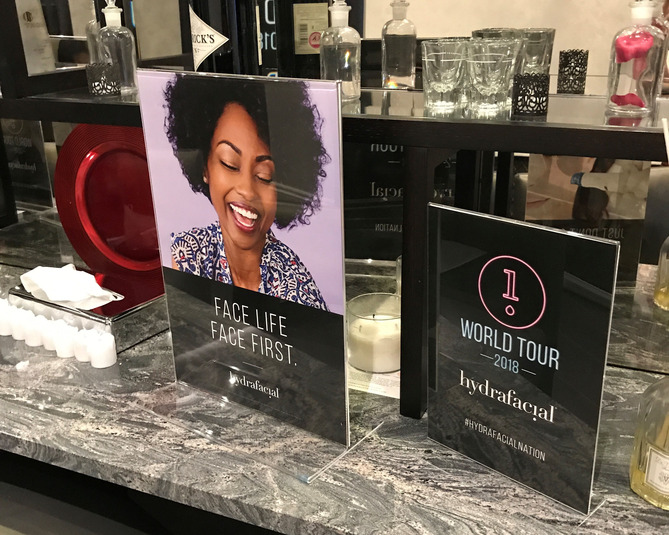 To begin the world tour, a HydraFacial treatment truck travelled the US. The truck provided users with a fully immersive treatment centre. At each stop on the route, a spa with five treatment areas, hydration station and a photobooth was set up.
Dawn Blackstone, executive vice president of marketing for HydraFacial said, "We're so excited about crossing the pond for the European leg of the HydraFacial World Tour. The legendary Dr Rita Rakus played host to some of the most influential journalists in the UK, who got to see how effective HydraFacial really is for themselves."