Guests were greeted with a drinks and canapé reception upon arrival at The Portico Rooms in the prestigious Somerset House in London on the evening of March 28.
The London Image Skincare Worldwide Launch Party 2017 was one of 150 similar events in 60 countries to introduce the company's new products for 2017.
UK managing director of Image Skincare Philip Banfield opened the event, introducing the company, its ethos and the purpose behind the launch parties throughout the world. He said the aim is to get people 'skinspired' and learn about the innovation behind the products.
Medical director of Image Skincare and plastic, reconstructive and aesthetic surgeon Mr Marc Ronert was then introduced, who presented the new products and discussed the science behind each. The products include AGELESS total overnight retinol masque, VITAL C hydrating hand and body lotion, I BEAUTY brow and lash enhancement serum, I MASK biomolecular antiaging radiance and hydrating recover masks, YANA daily collagen shots and I PEEL designer peels; Perfection Lift Peel, Lightening Lift Forte Peel and Wrinkle Lift Peel.
Dawn Clifford, manager of domestic education at Image Skincare gave her personal experiences using the products and also explained how practitioners can use them in clinic.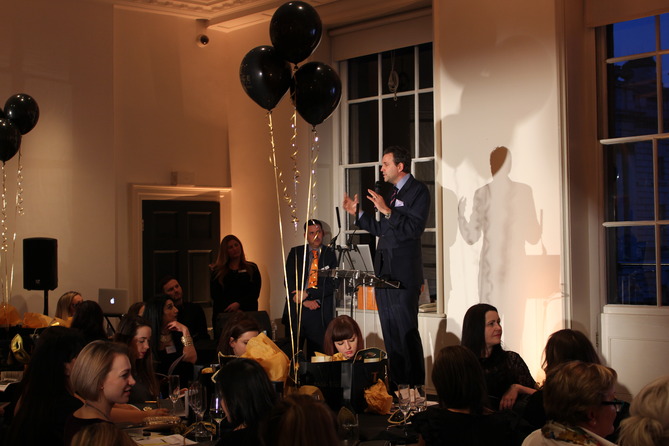 "The event was great, we're very excited – I think people are excited about the new products," said Mr Ronert.
He added, "Tonight was to showcase the new innovations that we have created over the last year – it's quite a long research and development phase and I am just personally really excited to present what we have created over the past 12 months. I hope we showed people that we are a very innovative company that believes in results and who are open to new ideas that we can integrate to their practice and recommend to their patients."
The evening ended with a contribution to the company's charity, The Care for Skin Foundation, a company awards presentation, and a raffle.
Lucy Xu, director of Premier Laser Clinic said, "The event was very informative, very glamourous and professional and well organised. We got to learn about lots of new products and new innovations they are putting into their products, which is very exciting and we are looking forward to promoting these new products to benefit our business and of course, most importantly, to benefit our patients."