Celebrity menopause campaigner Meg Matthews shared her uncensored personal experience with the menopause at the launch of the vSculpt on April 6 in London.
Guests at the launch event for the vaginal rejuvenation device heard from Professor Giorgio Calebrese and founder and CEO of vSculpt developer JoyLux, Colette Courtion. Patient case study Harriet Rachel, plus Simone de la Tour who wrote clinical papers on vSculpt, were also on available for guests to speak with over the phone from America.
Matthews spoke about her experience of the menopause and engaged with the guests by playing a light-hearted 'truth or myth' game, which opened up to discussion on many of the myths of menopause and the actual facts and stats.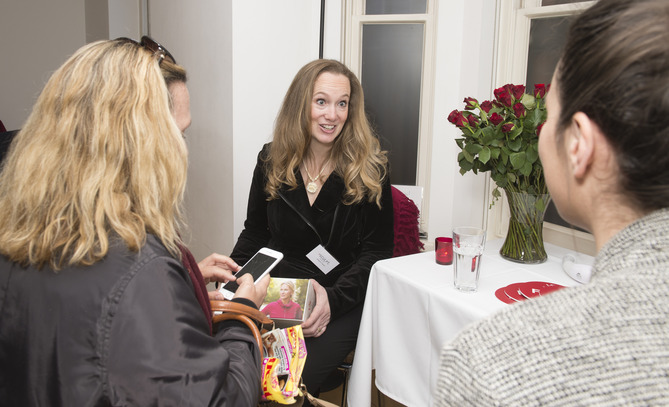 The vSculpt was discussed and how it aims to correct some of the physical symptoms of the menopause. The device utlises light therapy, heat and vibration, is a home-use device and aims to strengthening the pelvic floor, increasing vaginal lubrication and sensitivity, and overall intimate health.
"My journey to motherhood made me realise the importance of maintaining the health of my pelvic floor," said Courtion. "As a former beauty executive, I spent a great deal of time working with antiaging technologies for the face, which led to my 'aha moment' of creating a device for the pelvic floor by applying these same scientific principles."
She continued, "Just as women choose products to help postpone the noticeable effects of ageing on their facial skin, they can now do the same for the muscles and tissue of their pelvic floor, helping them feel younger, from the inside out."