Select representatives from aesthetic clinics in the UK were invited to travel to Barcelona on June 25-26 to visit mesoestetic's headquarters.
The one-day trip, which was arranged by UK distributor Wellness Trading to coincide with the launch of mesoestetic's Genesis machine, aimed to show visitors how its products are manufactured and to teach them more about the company.

After arriving in Spain, the group were taken to mesoestetic's 8,500m2 manufacturing facility, where they were taken on a tour by export manager Carles Font Martin, who is also the son of founder Joan Carles Font, and shown products being made and packaged. They also saw the research and development labs, where products are formulated and tested on human cells such as adipose and fibroblast cells.
The group then learnt about the new Genesis machine by international trainer Oksana Shadrina. She explained that the Genesis is a multi-technology device for skin rejuvenation that aims to stimulate collagen and elastin, among other things, over the face and body.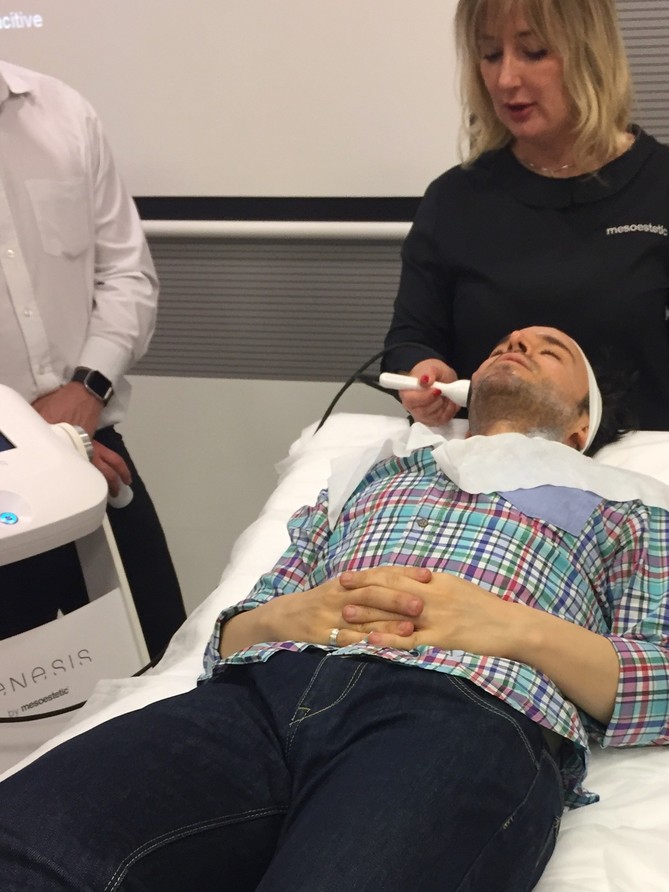 Dr Sotirios Foutsizoglou, who attended the trip said, "I had a lovely time and was very impressed by the mesoestetic facilities in Barcelona and their high standards."
He added, "I was able to witness mesoestetic's quest for excellence in product development, research and manufacturing processes that brings the company to the forefront of the advances in the field of mesotherapy and aesthetic medical science."
Managing director of UK distributor Wellness Trading Adam Birtwistle said, "We thoroughly enjoy being able to take our customers to meet the team and experience the facilities of mesoestetic in Barcelona. It is a great opportunity for us to spend time with our customers to thank them for working with us and to reassure them that the products they are using are produced to exacting standards. We hope that everyone enjoys their time and feels energised with full confidence in the brand they have chosen to put their name to."