Aesthetic practitioners met at the Royal Society of Medicine on March 23 for a workshop on plasma generation using the PLEXR Plus.
Hosted by Naturastudios, the new exclusive distributor of PLEXR Plus, the session was led by aesthetic practitioner Dr Dev Patel, who spoke about the device's technology and the treatments that it can offer.

Attendees comprised both existing users as well as those looking to learn more, who, according to Naturastudios, discovered how to enhance results with PLEXR Plus and how to successfully combine the treatment with other procedures.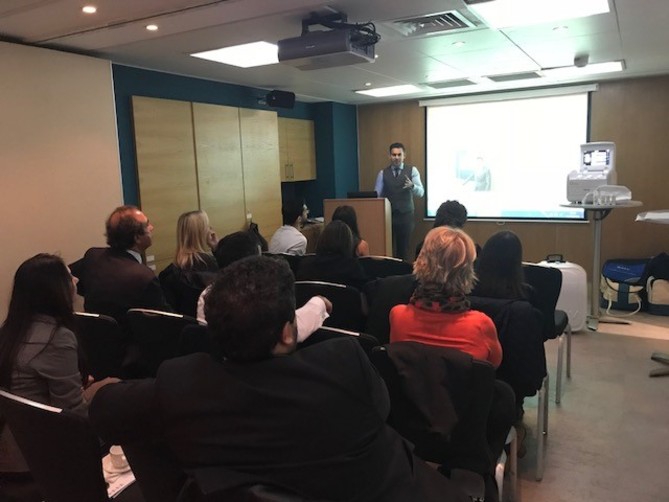 Live demonstrations of treatments also took place and delegates received exclusive discounts on the day. According to Naturastudios, the PLEXR Plus utilises plasma through a process called sublimation, which turns solid matter into gas by forming an electrical arc.
The company claims that the precise nature of this technology enables practitioners to treat the delicate eye area and is one of the most effective devices for baggy eyelid correction, as it does not require any cutting or stitching and requires no downtime after treatment.
Naturastudios will hold a Masterclass on PLEXR Plus at ACE 2018. It will be led by Dr Mayoni Gooneratne on April 28 at 2pm.